Muy buenos días a todos!
Ayer el día fue muy intenso y cargado de emociones… los niños y niñas nada más despertar solo tenían una cosa en la cabeza: la fiesta de la noche, ¡los FROGGY AWARDS! Pero antes de que llegara el gran momento aún debían pasar unas cuantas horas así que intentamos que el día transcurriera lo más rápido y dinámico posible.
Tras el desayuno, como cada mañana los alumnos fueron a las 10:00h a clase de inglés hasta la hora del break en el que pudieron tomar un snack en el bar, desconectar de las lecciones jugando con los amigos/as o cantando canciones y tocando la guitarra con los monitores. Una vez pasó la media hora de pausa volvieron a las aulas para más aprendizaje hasta que llegó la hora de comer.
Después de comer llegó la hora de volver a clase y cuando terminaron… ¡todos a la playa! Excepto aquellos apuntados a Jungle Treck que estuvieron toda la tarde tirándose por las tirolinas y pasando una tarde súper divertida. Cuando regresaron a la casa jugaron las rotaciones de los partidos de los Olympic Games que ayer terminaron antes de lo normal para que así nuestros chicos y chicas tuvieran más tiempo para ducharse y ponerse guapos para la fiesta de gala de la noche.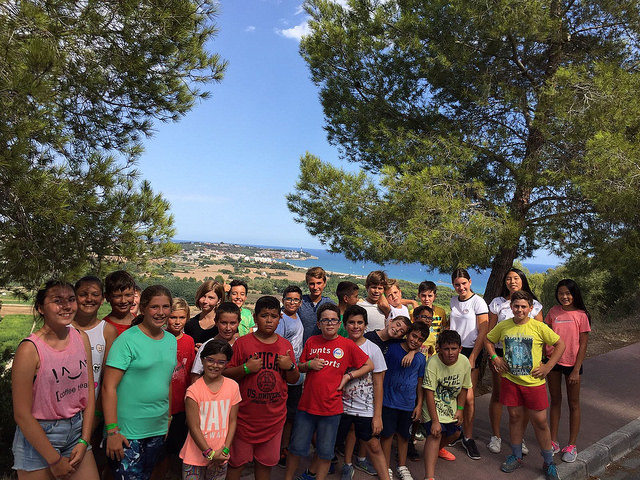 Y llegó el esperado momento… la fiesta transcurrió en el Sea Garden al aire libre y los alumnos bajaron las escaleras y la alfombra roja por parejas, en el escenario les esperaba el fotógrafo para hacerles una bonita foto. Se sentaron por grupos de parejas y los monitores servimos la cena. Una vez finalizado el menú especial de la cena, se empezaron a repartir los Froggy Awards. Todos los alumnos fueron nominados a algún que otro premio pero solo podía haber un ganador! Entre las categorías estaban: the nicest boy/girl, the politest boy/girl, bill & ben, miss and mister Tamarit o the most punctual. Tras hacer la entrega bailamos la canción del turno ¡y a las 23:o0 todos ya estaban en la cama!
Recordamos que vamos a ir colgando diariamente información sobre el turno en el blog así como fotos en el área de clientes. También podéis seguirnos en las cuentas oficiales de English Summer de Facebook, Twitter y Instagram.
Good morning everyone!
Yesterday was a day full of emotions… All the kids woke up super excited for that night's party: THE FROGGY AWARDS NIGHT! After having breakfast, the kids went to class, then had a snack and then they went to have lunch out. At 15:00 pm they all went back to class in order to learn English for one more hour. Later, they went to the beach while another group went to Jungle Treck!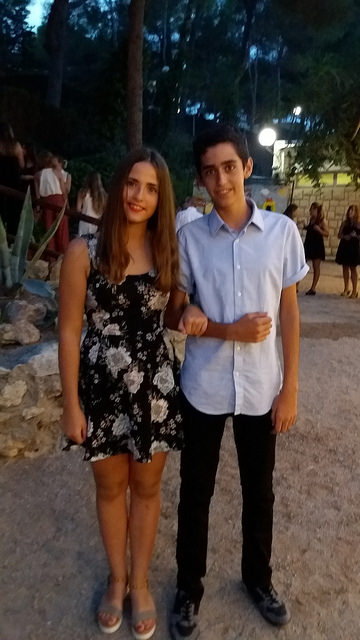 Later on, the children went to play OLYMPIC GAMES. Once they finished (earlier than usual), they went as quickly as possible to have showers and get ready for the night. Most of the kids decided to spend the night with a couple they chose. They had to walk through the red carpet and take a picture… this way they will remember this moment for the rest of their lives! We had a very special menu and all of our monitors were our waiters! After having dinner the award ceremony started. We finished the party at 23:00h… The kids were super excited!
Remember that we are going to keep uploading updated information about the term in the blog, and pictures in the customer area. You could also follow us on our official Facebook, Twitter and Instagram accounts.