Hello families, it's me again!
Saturday was a lovely shopping day!
One week ago, children enjoyed so much in Dublin city, but we spent most of the time visiting the city and walking around, so the children couldn't do a lot of shopping. Hence, we decided to go back to the Irish capital exclusively for shopping!
We woke up and had breakfast later than usual, and got ready to go. At 10 am we were leaving the school in direction to Gleangeary station. Once there, we took a train straight to Dublin that brought us in a flash to the city centre. It was a sunny day, so we had our meal very early in Trinity college.
We spent the whole day jumping from one shop to another, the children bought clothes and gifts for the family. In the afternoon, we had lunch in a big shopping centre. We also walked around the Temple bar Area, the most alive neighbourhood in Dublin, in which people enjoy eating and drinking beer in terraces… and music is everywhere!
At 6 pm we were back to the school. ATC monitors organized some outdoor activities for the evening program: BIG GAMES. The first game was the three-way football, in which three teams are playing football at the same time with three goals. It was crazy, but kids had a lot of fun (especially boys). They also played to the scarf game, and to the spider.
At 10:30 pm kids went to sleep, not before commenting the day and showing each other the gifts the had bought for their families.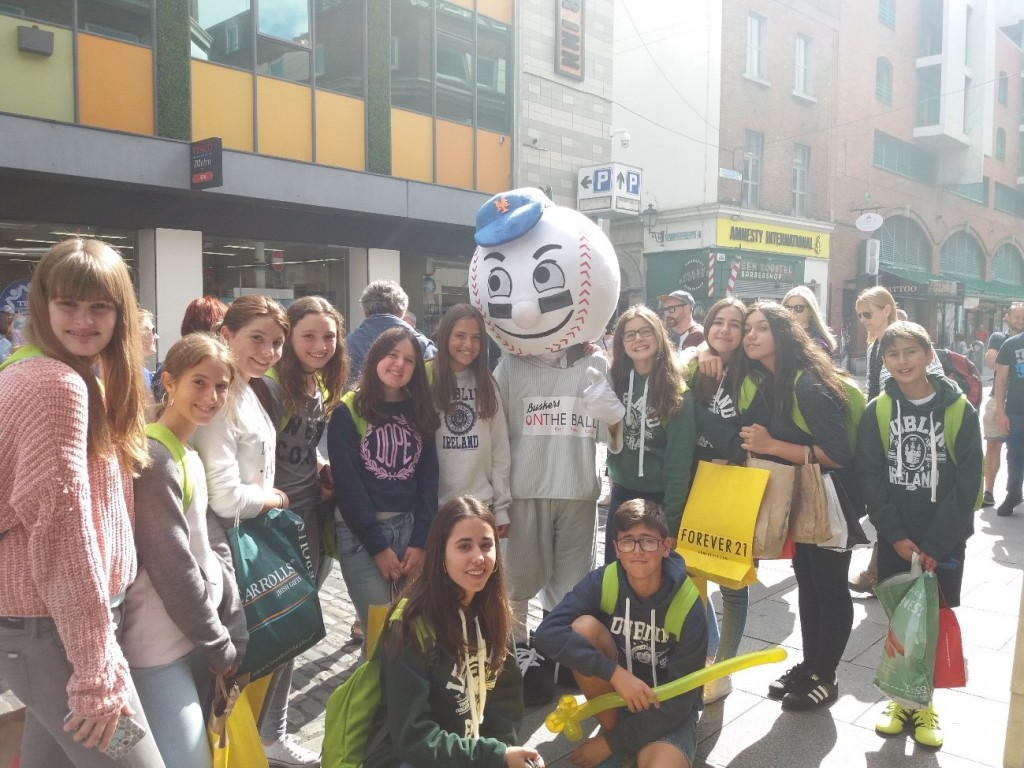 See you guys in the next post!
MAGDA
PD: Remember you can also follow us on Twitter and live your kids experience.