Hi there! How are you families? You will probably be getting ready to welcome back your children… but I don't want them to go! I can't believe that the two weeks are almost gone! Anyway, your kids are definitely enjoying their stay in Rathdown and will do that until the last minute before taking the plane back to Barcelona.
On Wednesday, children woke up as usually and had breakfast before class. Then, they took their daily 3 hours lessons and had some free time before having lunch. In the afternoon program, they had a visit to the Dalkey Castle with the ATC activity leader (Dylan). It was such an interesting experience! After a short introductory video, the kids had a guided visit around the castle. Professional actors bring history to life with a fun theatre performance as part of the guided tour. On the tour, they could let their imagination flow and travel back in time and be enthralled by the extraordinary work of the Archer, the Cook and the travelling Barber-Surgeon.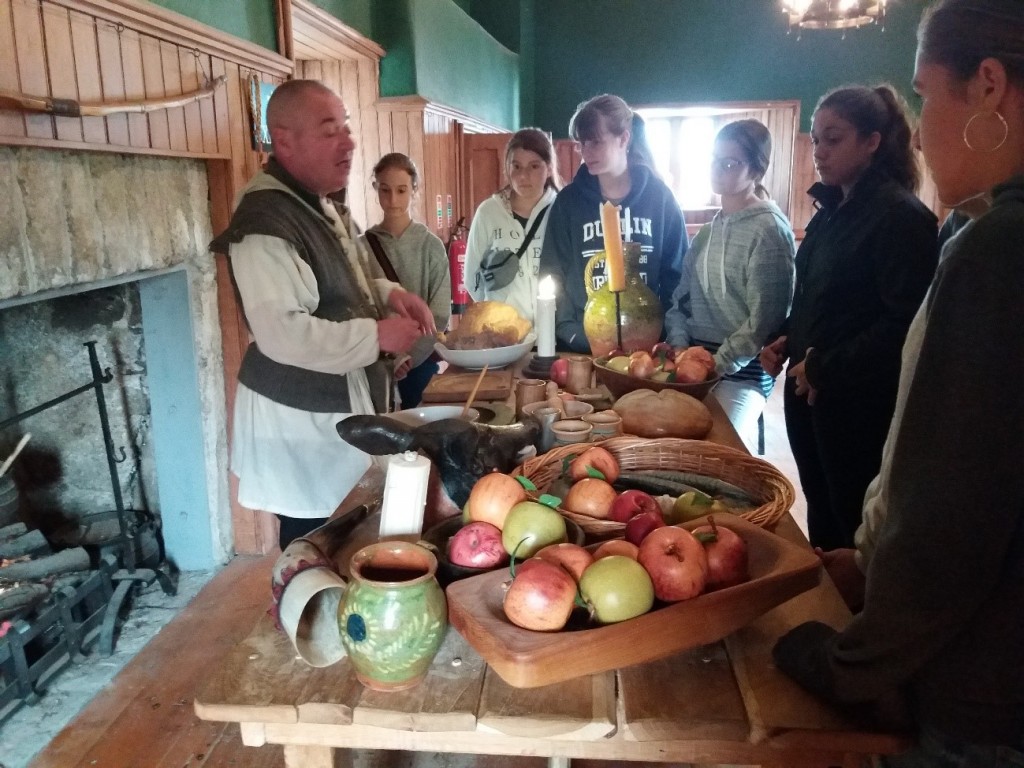 Once back to the school, the children had dinner and got ready for the DISCO. It was meant to be on Monday, but ATC monitors decided to move it to Wednesday, so that the new arriving kids could enjoy the big festival as well! The kids were gorgeous, Chloe and Sinéad decorated their faces with gold glitter! The DJ was back this week with more hits. This time, he brought a list and children could choose their favourite songs. They danced, singed and jumped to the music beat! Yesterday night, rathdown was on fire!
After two hours of disco, we all went to the canteen to have supper: hot chocolate or juice, and some digestive biscuits to recovery energies! At 11:00 pm all kids went to bed, after a great day!
I'll be back tomorrow with the last post, so stick around and don't miss anything of your children daily life.
See you!
MAGDA