Good morning to everyone!
Con una sonrisa de oreja a oreja vamos llegando al fin de nuestra primera semana en English Summer Cerdanya. Last night we celebrated a different kind of party: SCARY CIRCUS. Los alumnos tuvieron que cruzar un túnel del terror lleno de personajes del circo: bailarinas, malabaristas, payasos, equilibristas… Y finalmente nos reunimos en la discoteca, dónde pudimos ver el espectáculo de todos estos personajes encantados. The little children  did experience a mix of emotions between being scared and exited, y justo esto fue lo que hizo la fiesta mágica.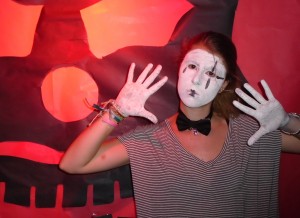 Esta mañana, como cada día, los niños han empezado las clases de inglés a las diez. Mañana tendrán que hacer el examen de mitad de turno, para ver si han consolidado los aprendizajes de esta semana, es por esto que puede ser posible que haya cambios en las clases. Later, after lunch and the last English lesson of the day, we'll go to the swimming pool.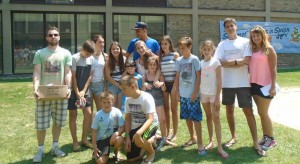 Tonight, Brazil Carnival comes to la Cerdanya! Los grandes protagonistas de la noche serán los niños, ya que tendrán que disfrazarse y hacer un baile con su grupo de monitor. Habrá un jurado formado por tres personajes conocidos internacionalmente…Who will they be? El grupo ganador recibirá como premio ir a desayunar un poco más tarde que el resto de los alumnos.
Nada más de momento. Recordad que además podéis mandar mails a vustros hijos y seguirnos diariamente en Facebook y Twitter!
Un abrazo a todos y mañana más!