Good morning to everyone! Nuestro segundo día en Cerdanya lo hemos empezado en el lago de Puigcerdà, donde hemos ido paseando después de desayunar para hacer las fotos por equipos de los Olympic Games. Además hoy en el desayuno hemos celebrado el cumpleaños de Miguel Fernández, HAPPY BIRTHDAY!!! Después, los niños se han dirigido a sus respectivas clases de inglés, acompañados por sus teachers. We are having so much fun in English Summer!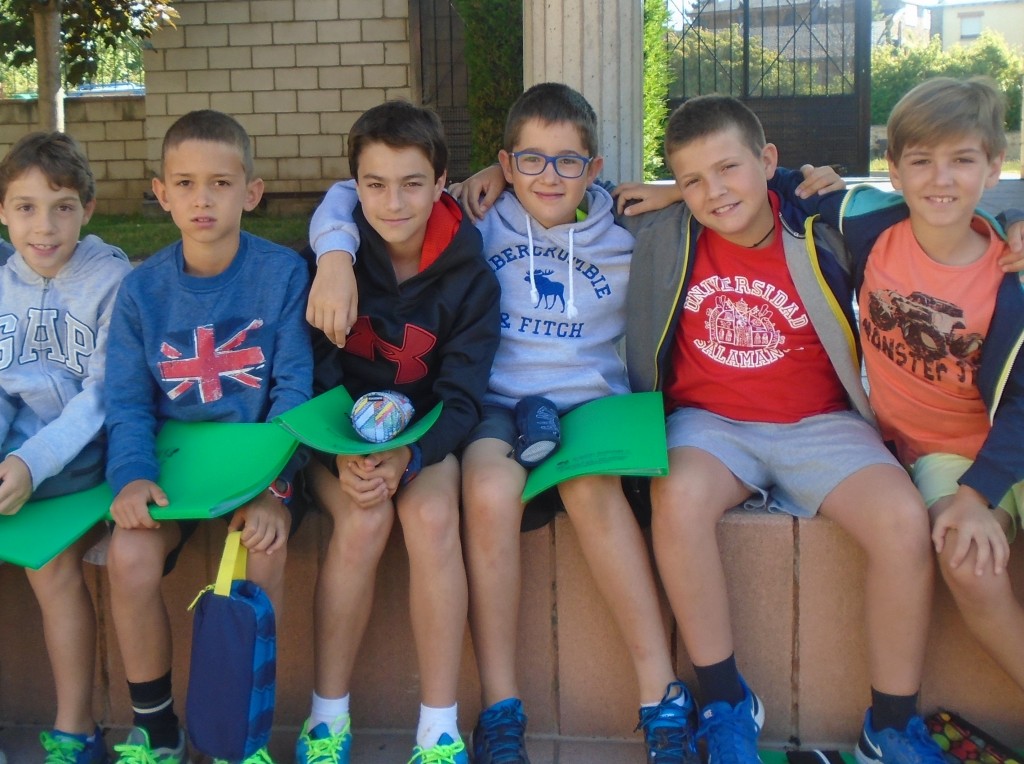 Yesterday, after we had dinner, we celerated the OLYMPIC GAMES PARTY: Rio 2016! La fiesta de anoche fue todo un éxito. Los niños cenaron por equipos con sus respectivos entrenadores y luego inventaron un himno que tuvieron que interpretar en frente de los demás equipos. Después de la presentación oficial de cada equipo, los niños pudieron disfrutar de una batucada profesional que realizó un grupo procedente directamente de Rio de Janeiro. After that, empezó la parte de la fiesta más dinámica: los equipos se disputaron los primeros puntos de los Olympic Games. We played dynamic and cooperation games and also we practiced English by singing. And the winners were… THE BEES! Antes de irnos a la cama para recargar las pilas, cantamos todos juntos la que será la canción de turno: Photograph de Ed Sheeran. La magia se va notando ya entre todos nosotros…We are going to make friends that we'll never ever forget!
Como cada día, después de las clases de inglés iremos a la piscina, merendaremos y volveremos a jugar con nuestros respectivos equipos a los Olympic Games! Y esta noche… Tenemos la fiesta de All Around the World en la que aprenderemos diferentes tradiciones de todo el mundo! We are preparing a lot of surprises for all the boys and girls! See you tomorrow!!!
Доброе утро!
Второй день в Сердании мы начали у озера около школы, где каждая команда-учасник Олимпийских игор сфотографировалась на память. После чего учителя забрали своих учеников на занятия по английскому языку.
Каждый день после уроков дети купаются в бассейне, кушают полдник и занимаются спортом. Вчера вечером у нас была супер вечеринка Олимпийские Игры: Рио 2016, где дети веселились, пели гимны свои команд, играли и болели друг за друга. В конце вечера мы все вместе практиковали свой английский, напевая песню We are the champions.
Сегодня по плану вечеринка All Around the World, где мы узнаем много интересного об других странах и их культуре.
До завтра!!!