Good morning Cerdanya!
Hoy nos hemos despertado en nuestros campamentos de inglés con un día un poco nublado… ¡esperemos que no nos llueva mucho…!
El desayuno ha sido diferente… hoy tocaba PIJAMA'S BREAKFAST! Hemos ido a desayunar todos en pijama y ¡hemos podido dormir un poquito más! Tenéis todas las fotos en el Flickr, ¡con todos los pijamas de este 1k2017!
También ha sido un desayuno muy especial para uno de nuestros alumnos mayores… ¡HAPPY BIRTHDAY MIGUEL! We hope you enjoy a lot your day!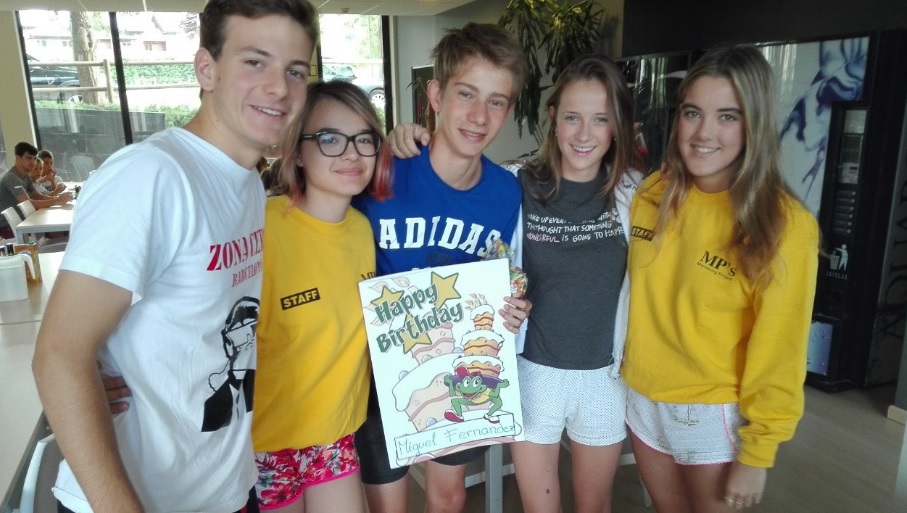 Remember that we will be uploading information of the camp in the blog and photos on Flickr. You can also follow us on Facebook, Twitter and Instagram.