¡Buenos días mamás y papás!
Ayer viernes, los alumnos de English Summer Cerdaña ¡se lo pasaron de miedo!
Por la mañana fueron a clase y durante la segunda hora de inglés realizaron un examen para poder evaluar el progreso que han hecho esta semana. El lunes sabremos los resultados y si hay algun cambio de clase en caso de ser necesario.
Durante la hora de comer recibimos la visita de tres miembros de una familia terrorífica… The Addams family, que nos invitaron a un fiesta por la noche en su mansión encantada… ¡llena de invitados especiales!
Durante la clase de inglés de la tarde nuestros alumnos pudieron practicar la canción de Say you won't let go. Y después tuvimos un rato libre para jugar, hacer bailes, y estar todos juntos hasta la hora de los Olympic Games, dado que llovió y no pudimos ir a la piscina.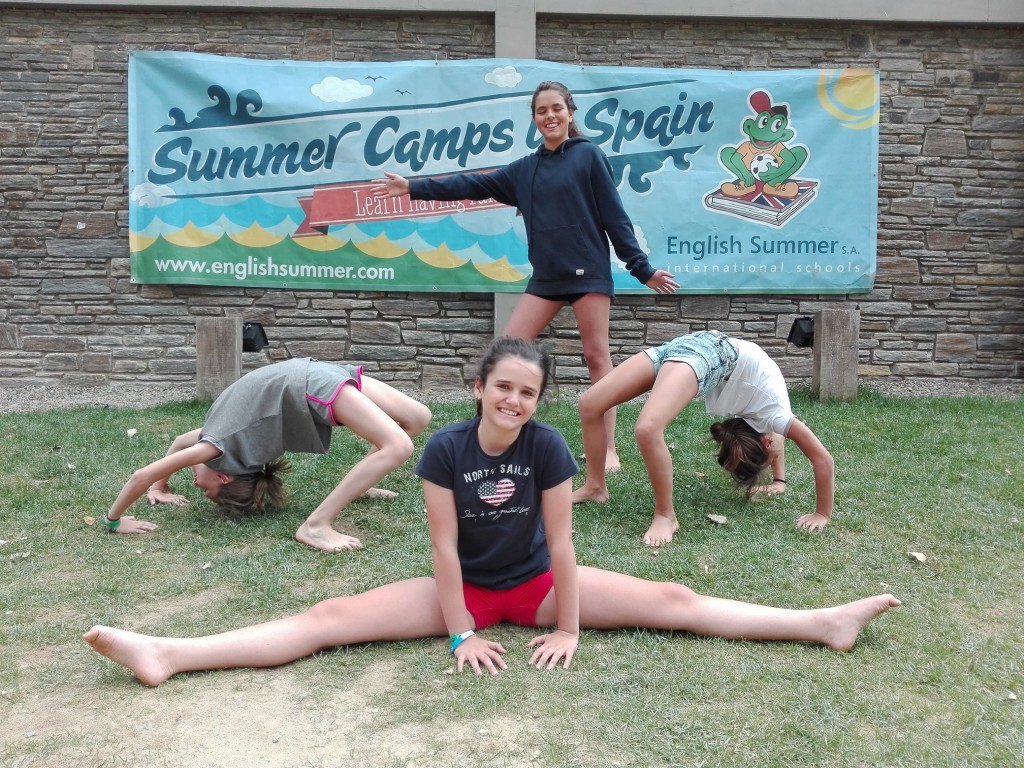 Después de dos intensas rotaciones de basketball y football… ¡Por fin toca preparar-se para pasar mucho miedo y sobretodo pasarnoslo muy bien en la mansión encantada de la familia Addams! Casi todos los alumnos se atrevieron a pasar por el túnel del terror, y finalmente acabamos en la disco bailando junto con los terroríficos invitados a la fiesta.
También pudimos despedir a nueve alumnos que se han marchado hoy, dedicándoles la canción del turno y con un gran abrazo colectivo lleno de cariño. Y finalmente… Good night!
Recordad que vamos a ir colgando información del turno en el blog y las fotos en Flickr. Podéis seguirnos también en Facebook, Twitter e Instagram.
¡Mañana mucho más!
Good morning moms and dads!
Yesterday, the students of English Summer Cerdanya had a really good time!
In the morning they went to class and during the second hour of English classes they did an exam to evaluate the progress that they have made this week. On Monday we will know the results.
During the lunch we received the visit of three members of a terrifying family… The Addams family, who invited us to a party at night in their haunted mansion… full of special guests!
During the afternoon English class our students could practice the song Say you won't let go. And then we had free time to play, to dance, and to be all together until the time of the Olympic Games, since it rained and we could not go to the pool.
After two intense rotations of basketball and football… Finally, it was time to be very scared and especially to have a good time in the haunted mansion of the Addams family! Almost all the students dared to go through the tunnel of terror, and finally we ended up in the disco dancing along with the terrifying guests of the party. We were also able to say goodbye to the nine students who have left today with a big collective hug full of affection. And finally… Good night!
Remember that we will be uploading information of the camp in the blog and photos on Flickr. You can also follow us on Facebook, Twitter and Instagram.
Tomorrow much more!