¡Buenos días mamás y papás!
¡Este fin de semana en la Cerdaña ha sido fantástico!
El sábado por la mañana fuimos bien temprano a la Seu d'Urgell para disfrutar de una maravillosa mañana de rafting ¡en la que todos disfrutamos un montón! Después pudimos pasear por la Seu y hacer fotos muy originales con nuestros grupos de monitores, que ya tenéis disponibles en el Flickr.
En el campus, nos despedimos de los nueve alumnos que se quedaron la primera semana… We will miss you a lot!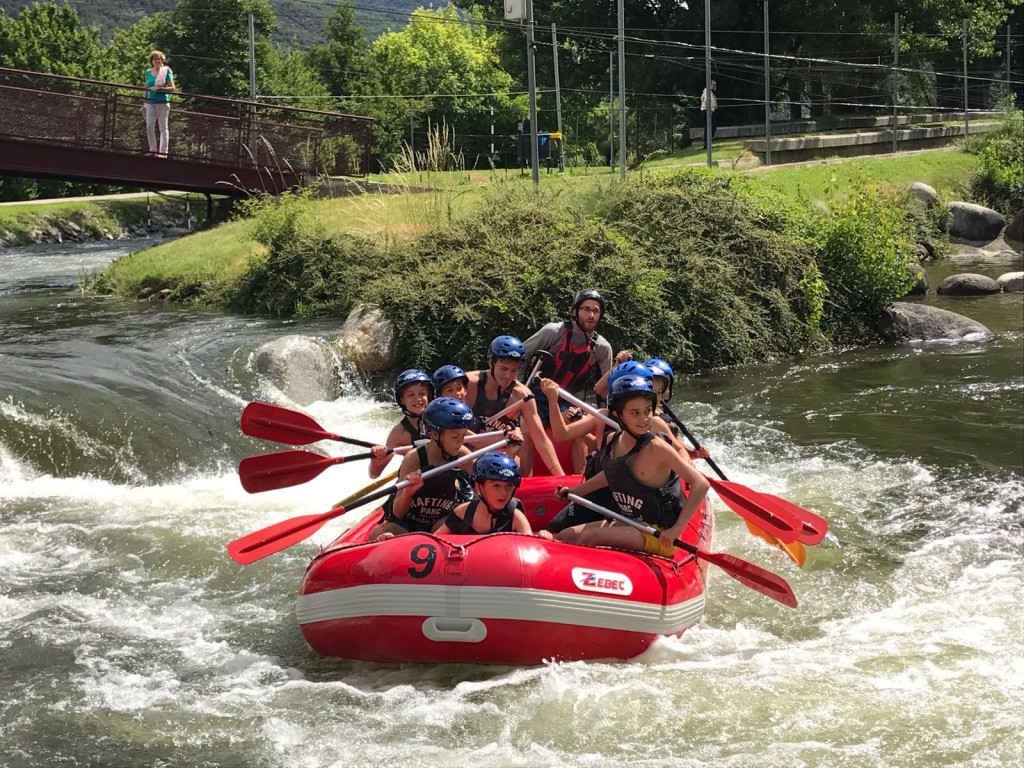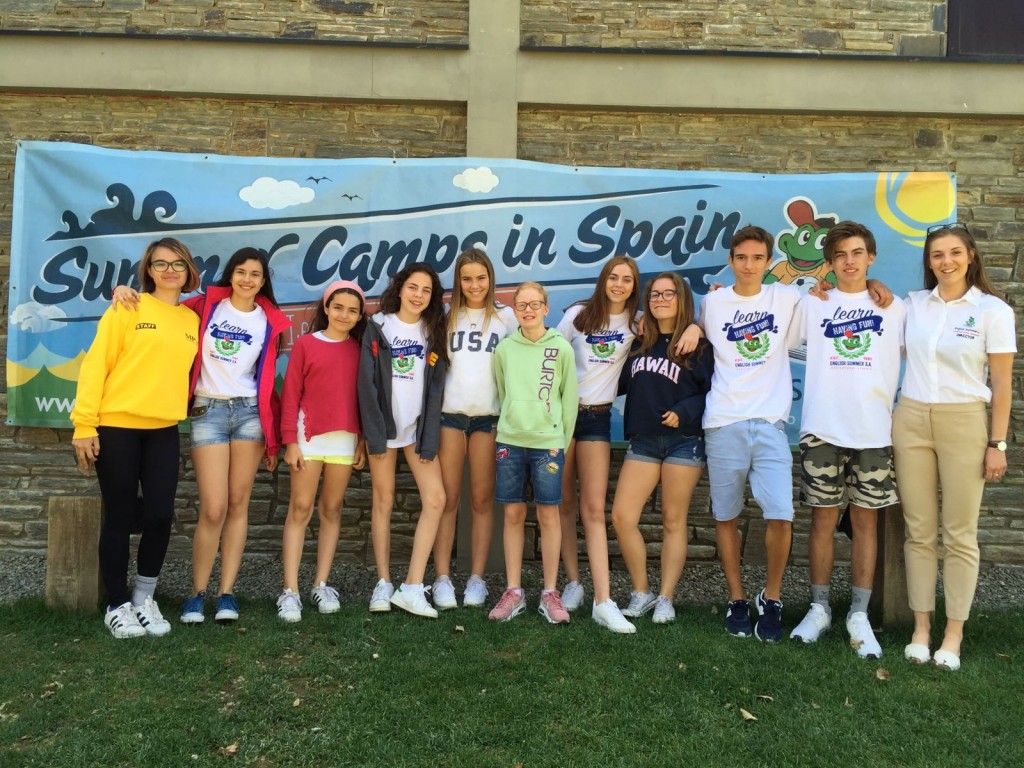 Por la tarde, pudimos ir un rato a la piscina, y luego hicimos la jornada de athletics en la que todos los equipos de los Olympic Games participaron en pruebas de atletismo para ganar puntos para las olimpiadas… Finalmente pudimos determinar el ganador de los Olympics de la primera semana… ¡the DOLPHINS!
Una vez duchados y después de haber cenado tuvimos una sorpresa muy especial por parte de Pol Joven, uno de nuestros monitores, que nos ofreció un concierto muy emotivo. Después del recital, ¡hicimos un BINGO! Sorteamos muchísimas cosas, entre otras, dos camisetas de los monitores de Cerdaña de este año, os dejo la foto con las ganadoras… And finally… good night!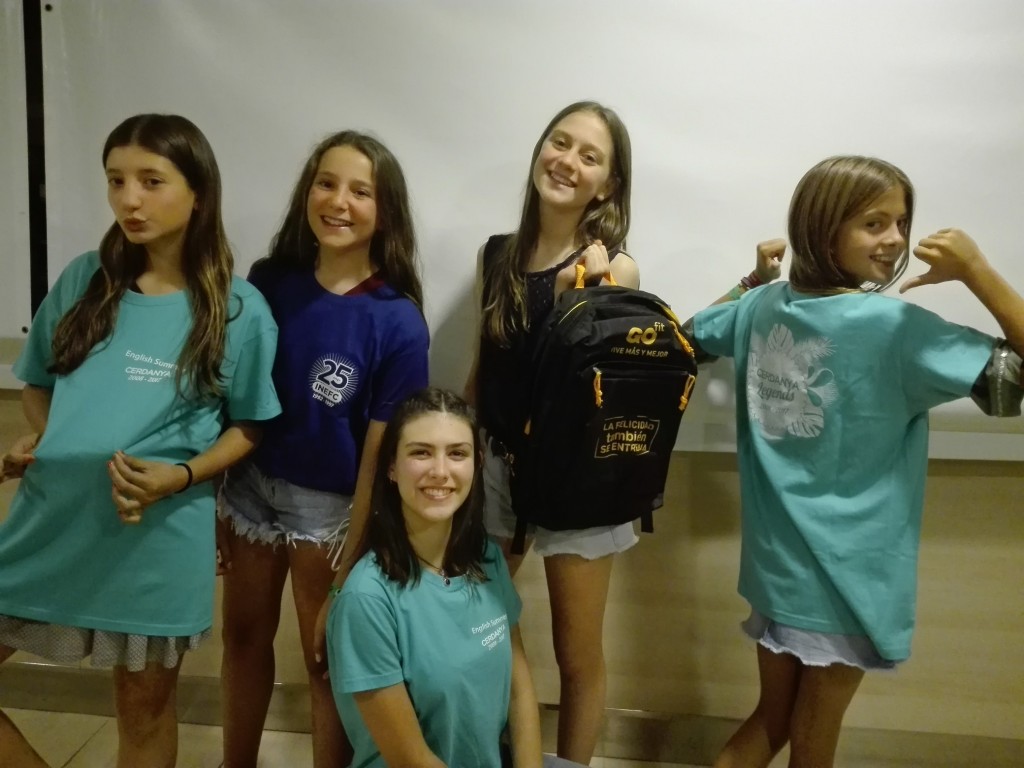 Ayer domingo, fue un día más relajado, aún así, ¡nuestros alumnos se lo pasaron bomba! Nos pudimos levantar un poco más tarde de lo habitual y después de una room inspection, fuimos a Puigcerdà a pasear por el mercado medieval y también pudimos comprar cositas en las distintas tiendas del centro. A las 12:30 h fuimos a la piscina porque ¡hizo un sol radiante!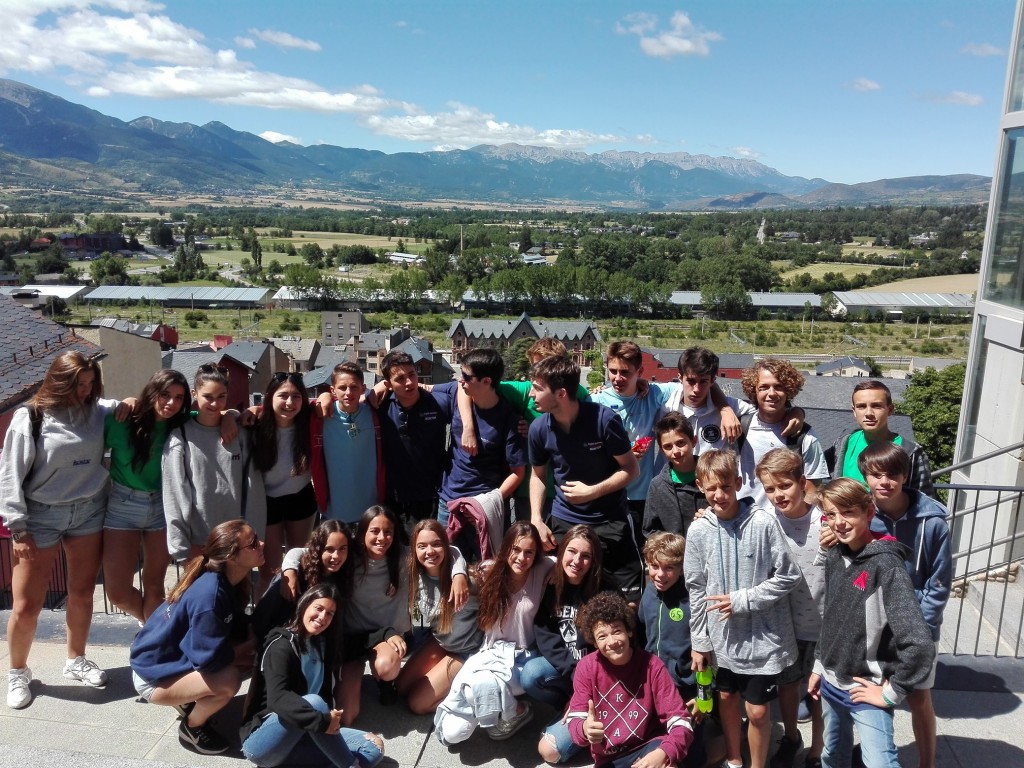 Después de comer, nuestros alumnos fueron a ver el vídeo de English Summer del año pasado, mientras recibimos a los ¡38 NUEVOS ALUMNOS del 1k2017! Welcome to all of you! Seguidamente pudimos rehacer los equipos de olimpiadas para esta segunda semana, en la que habrá ¡EAGLES, DOLPHINS, FOXES, TURTLES, GEESE and SNAKES!
Finalmente desvelamos la SURPRISE PARTY, Welcome to the jungle, con actuaciones estelares de la familia froggy y de nuestros monitores, ¡¡y muchísimos bailes!!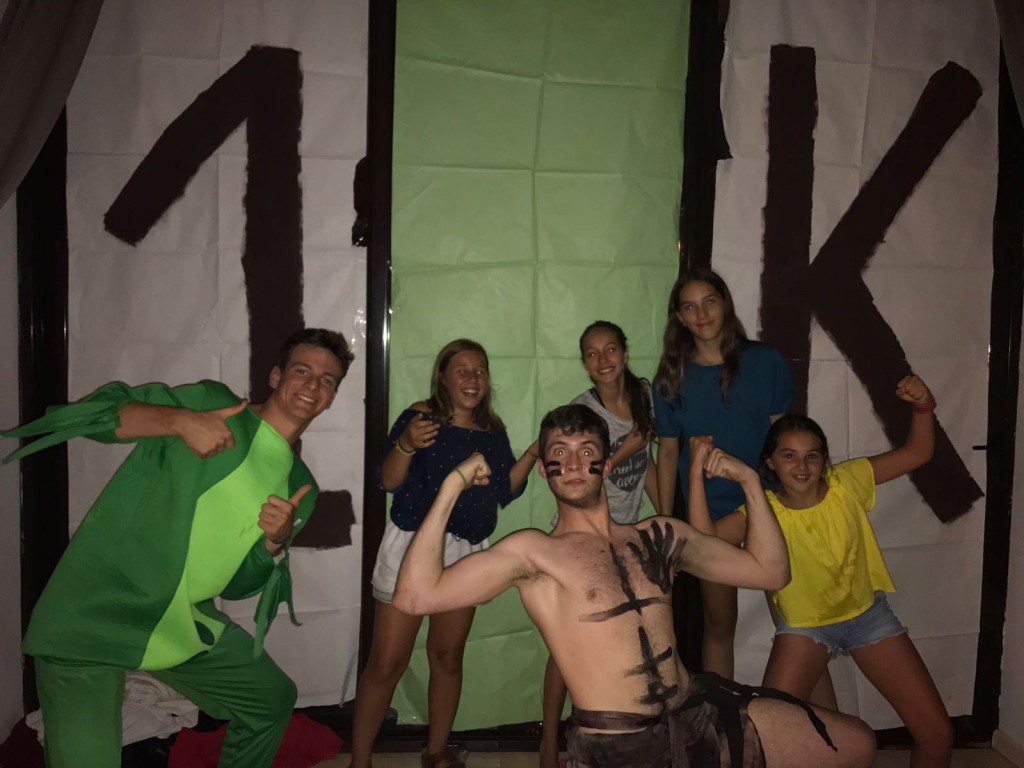 A partir de hoy empieza una nueva y última semana en English Summer Cerdaña, ¡la magia continua!
Recordad que vamos a ir colgando información del turno en el blog y las fotos en Flickr. Podéis seguirnos también en Facebook, Twitter e Instagram.
¡Mañana mucho más!
Good morning moms and dads!
This weekend in Cerdanya has been fantastic!
On Saturday morning we went very early to Seu d'Urgell to enjoy a wonderful rafting morning where we all enjoyed a lot! Afterwards we were able to walk around la Seu and make some very original photos with our groups of monitors, which you already have available on Flickr.
In the afternoon, we were able to go to the pool for a while, and then we did the athletics in which all the teams of the Olympic Games participated in athletic games to earn points for the Olympics … Finally we were able to determine the winner of the Olympics of the first week … the DOLPHINS! Congratulations!
Once showered and having had dinner we had a very special surprise on the part of Pol Joven, one of our monitors, who offered us a very emotional concert. After the recital, we did a BINGO! We raffle a lot of things, among others, two shirts of the Cerdanya monitors, I leave the photo with the winners … And finally … good night!
Yesterday, it was a more relaxed day. We were able to get up a little later than usual and after a room inspection, we went to Puigcerdà to stroll through the medieval market and also we were able to buy things in the different shops of the center. At 12:30 a.m. we went to the pool because it made a radiant sun!
After lunch, our students went to see the English Summer video of last year, as we welcomed the 38 NEW STUDENTS of the 1k2017! Welcome to all of you! Then we could redo the Olympic teams for this second week, in which there will be EAGLES, DOLPHINS, FOXES, TURTLES, GEESE and SNAKES!
Finally we unveiled the SURPRISE PARTY, Welcome to the jungle, with stellar performances from the froggy family and our monitors, and lots of dances!!
Today begins a new and last week in English Summer Cerdanya, the magic continues!
Remember that we will be uploading information of the camp in the blog and photos on Flickr. You can also follow us on Facebook, Twitter  and Instagram.
Tomorrow much more!