¡Aloha mamás y papás!
Ayer como ya os contamos en el anterior post nos hizo un día fabuloso en English Summer Cerdaña. Por la mañana los alumnos se fueron a las clases por niveles de inglés y esta semana ya hemos podido ir al instituto de Puigcerdà para realizar las clases.
Durante la hora de comer, recibimos la visita de Jack Sparrow y uno de sus secuaces, que nos pidió ayuda para encontrar la «alhambra de la felicidad»… Nos dejó a todos muy intrigados… ¡Qué ganas de la fiesta Pirates in Polynesia!
Después de la hora de inglés que hicieron por la tarde pudimos disfrutar de una hora y media en la piscina, en la que todos disfrutamos mucho del agua, del sol y todo con nuestros compañeros y alumnos.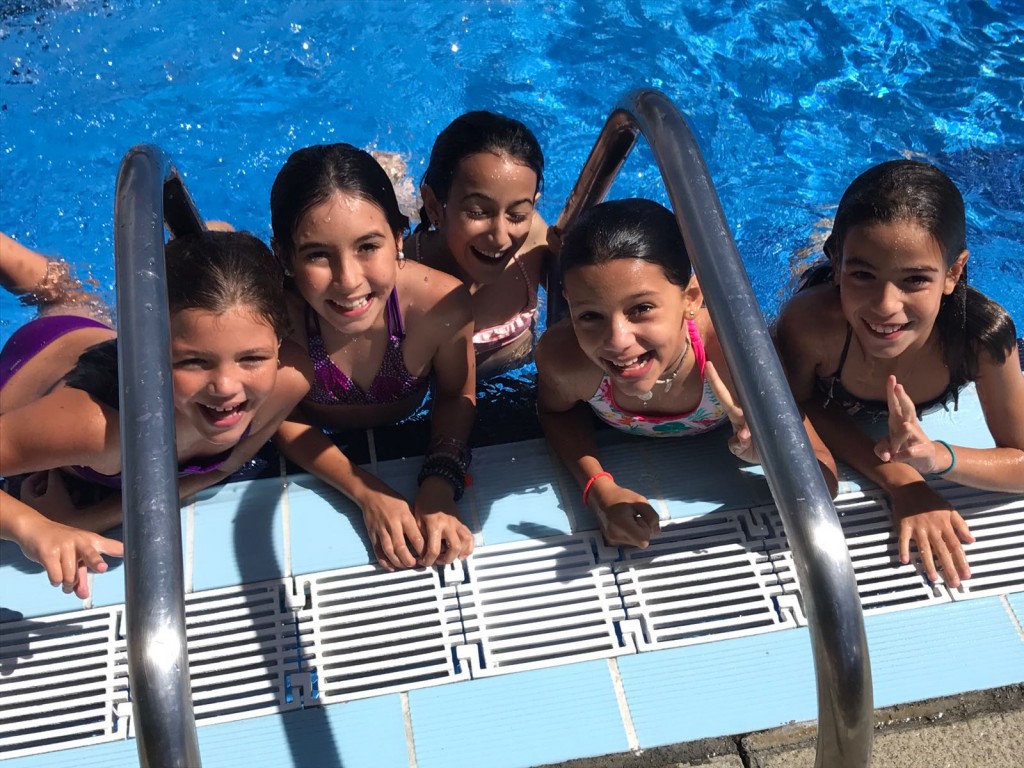 Seguidamente, pudimos merendar y recargar las pilas para una tarde de Olympic Games muy intensa, con volley, football en el campo de hierba y basketball. Durante la merienda también hicimos un casting para que cuatro alumnas se unieran a las bailarinas de Polynesia durante la fiesta. ¡Fue una muy difícil elección!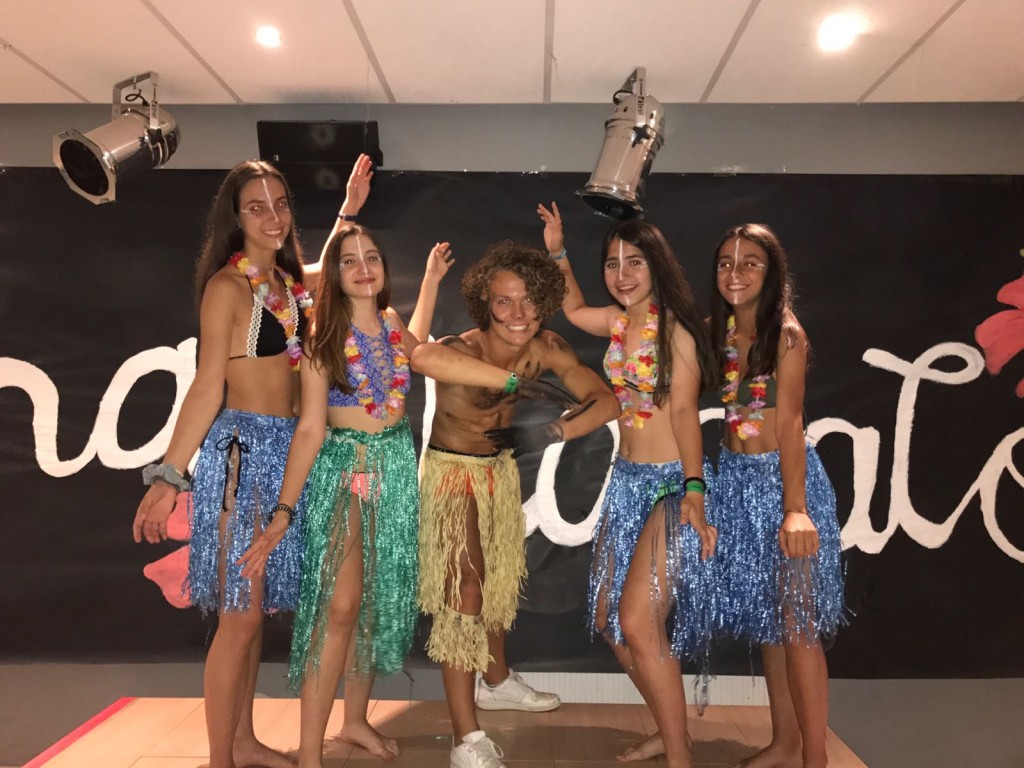 Y finalmente… ¡Party time! Los monitores y teachers nos sorprendieron con una obra de teatro en la que hubo piratas, una haka y ¡hasta el secuestro de una princesa de la isla de Bora Bora! Nuestros alumnos pudieron participar en una gimcana con pruebas de piratas y Polinesia; pintaron tótems, se vistieron como los personajes de la fiesta y ¡muchas cosas más! Finalmente pudimos salvar a la princesa de la mano de los piratas y Jack Sparrow consiguió el tesoro que tanto anhelaba… Say you won't let go and good night!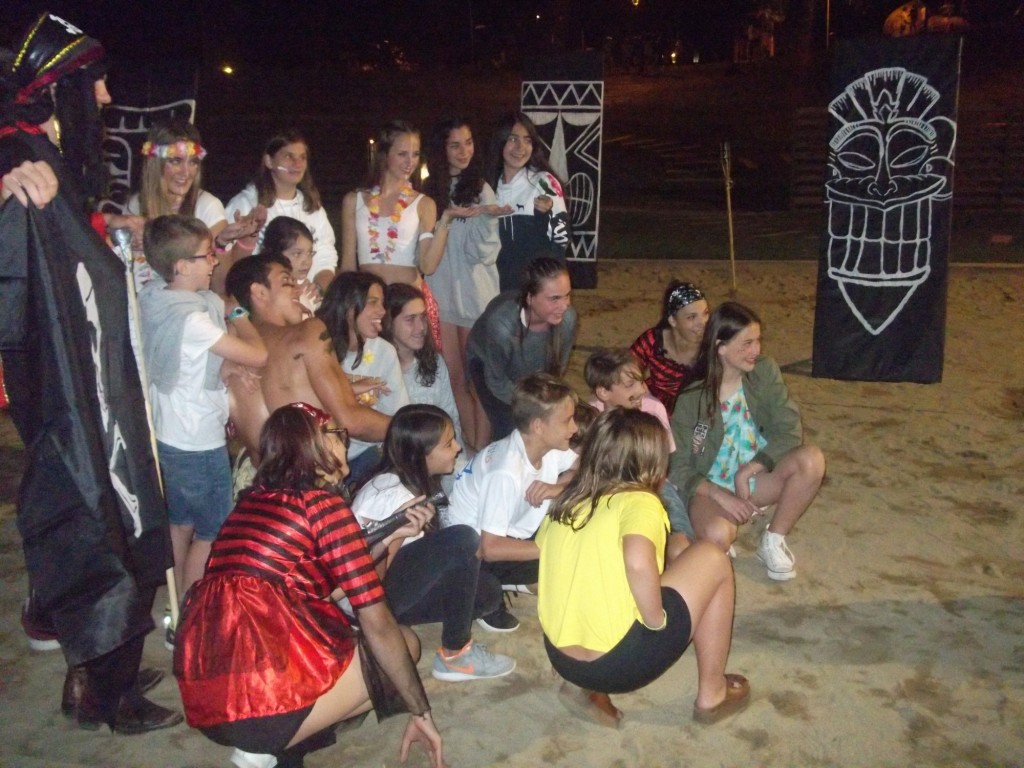 Recordad que vamos a ir colgando información del turno en el blog y las fotos en Flickr. Podéis seguirnos también en Facebook, Twitter e Instagram.
¡Mañana mucho más!
Aloha moms and dads!
Yesterday, as we told you in the previous post, we had a fabulous day in English Summer Cerdanya. In the morning the students went to class, and this week we have already been able to go to the Puigcerdà high school to take classes.
During the lunch hour, we received the visit of Jack Sparrow and one of his followers, who asked us for help to find the «alhambra of happiness»… It left us all very intrigued.
After the English class time in the afternoon, we could enjoy an hour and a half in the pool, where we all enjoyed the water, the sun and everything with our classmates and students. Afterwards, we were able to snack and recharge for a very intense Olympic Games afternoon, with volleyball, grass field football, and basketball. During the snack we also did a casting so that four students would join the dancers of Polynesia during the party. It was a very difficult choice!
And finally… Party time! The monitors and teachers surprised us with a play in which there were pirates, a haka and even the kidnapping of a princess on the island of Bora Bora! Our students were able to participate in a gymkana with games of pirates and Polynesia; Painted totems, dressed up as party characters and many more! Finally, we were able to save the princess from the pirates' hand and Jack Sparrow got the treasure he longed for. Say you won't let go and good night!
Remember that we will be uploading information of the camp in the blog and photos on Flickr. You can also follow us on Facebook, Twitter  and Instagram.
Tomorrow much more!