¡Buenos días mamás y papás!
Ayer nos despertamos un poco más temprano ¡porque era día de FOTOS! Fuimos todos bien guapos a desayunar con la camiseta de English Summer, y luego nos hicimos fotos con los grupos de monitores y todo el colegio antes de ir a clase. En las clases de inglés también pudieron hacerse fotos con sus teachers y compañeros.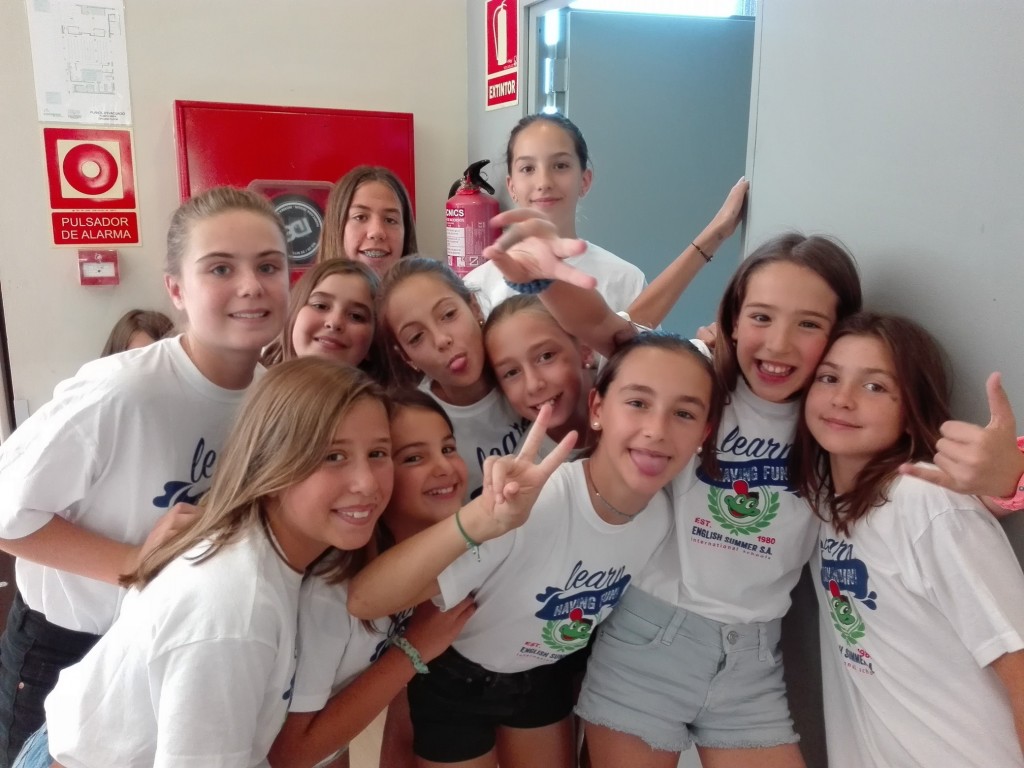 Después de comer y de la clase de inglés de la tarde fuimos a piscina acompañados de un cielo azul y del fotógrafo que nos hizo fotos en el tobogán, en el agua, tomando el sol y hasta ¡cantando canciones con la guitarra!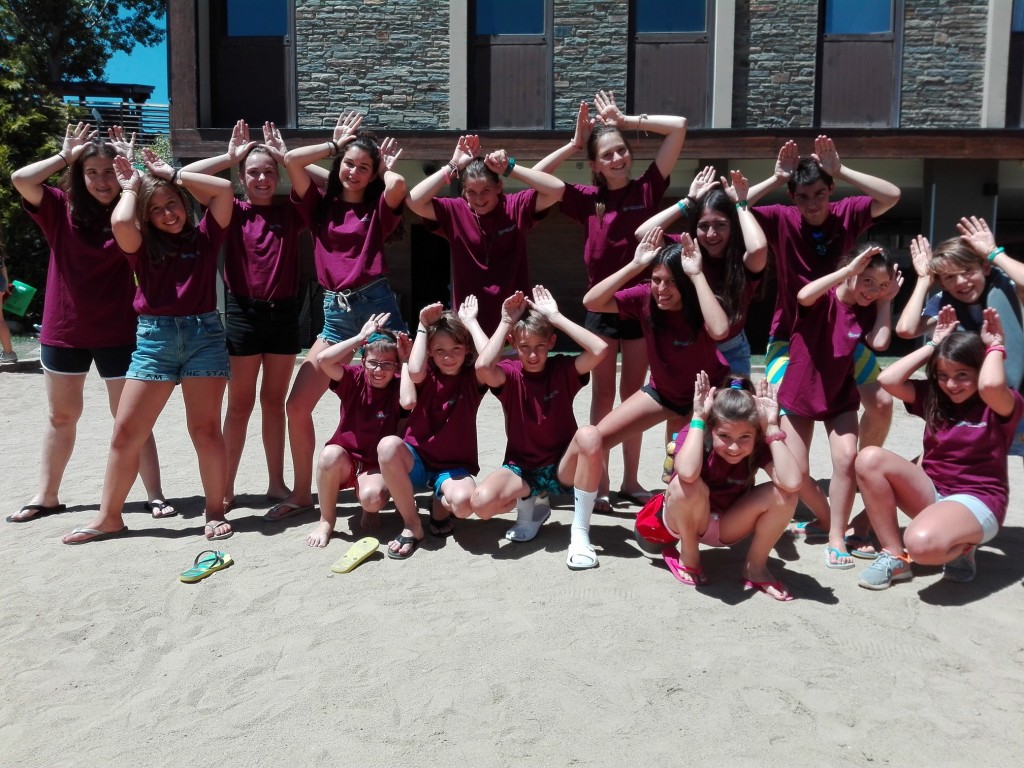 Durante la merienda nuestros alumnos pudieron apuntarse para las mesas de la noche de gala y merendar un riqiuísimo bocadillo de jamón. Ayer hicieron Olympic Games hasta las 20h para poder tener más tiempo para arreglarse… ¡para nuestra OSCAR'S NIGHT!
Llegó la hora de empezar la gala, nuestros alumnos estaban muy nerviosos y emocionados, bajaron por parejas a hacerse fotos en el photocall y se sentaron para la cena. Una cena deliciosa a base de croquetas, pizza, melón con jamón, y entrantes fríos…¡y todo servido por los monitores y teachers! Después del helado, pudieron pasar al teatro de Cerdanya Oscar's Academy, donde hicimos la entrega de los premios. Las decisiones no fueron nada fáciles, ya que nos hubiera gustado repartir Oscars a todos nuestros alumnos. Fue una noche muy especial y emotiva, para finalizar, repartimos los Oscar's a miss y mister Cerdanya, que son los premios más especiales de la noche. Los alumnos más mayores nos repartieron los Oscar's a teachers y monitores entre mucha emoción, y para finalizar, los ganadores del talent show, cantaron la canción que compusieron para todo English Summer Cerdanya, y especialmente para nuestro queridísimo director, Oscar.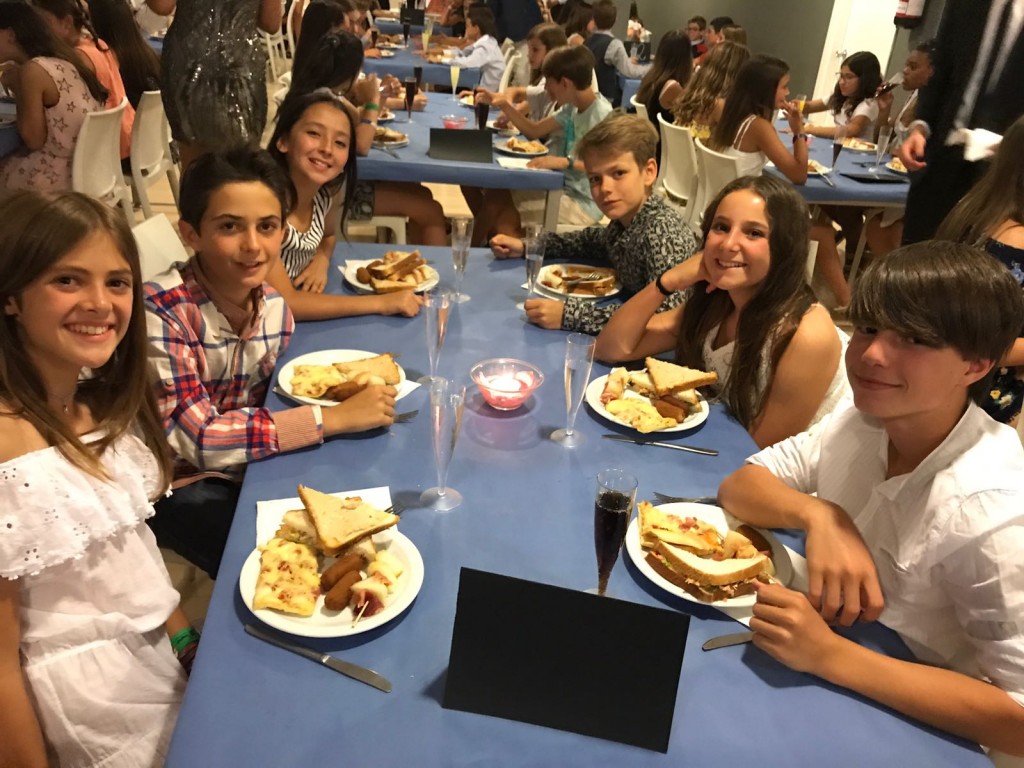 Finalmente nos fuimos a la cama, preparados para disfrutar de estos dos mágicos días que nos quedan en Cerdaña.
Good night… tomorrow more!
Tenéis disponibles las fotos y vídeos del día en el área de clientes. Animaros a seguirnos en Twitter, Facebook e Instagram!
Good morning moms and dads!
Yesterday we woke up a little earlier because it was PHOTOS day! We were all pretty good to have breakfast with the English Summer t-shirt, and then we took pictures with the groups of monitors and the whole school before going to class.
In the English classes they could also take photos with their teachers and classmates. After lunch and the English class in the afternoon we went to the pool under a blue sky and the photographer took pictures of us on the slide, in the water, sunbathing and even singing songs with the guitar!
During the snack our students were able to sign up for the gala tables and ate a delicious snack. Yesterday they did Olympic Games until 8pm so we could have more time to get ready… for our OSCAR'S NIGHT! It was time to start the gala, our students were very nervous and excited, went down in pairs to take photos in the photocall and sat down for dinner. A delicious dinner with croquettes, pizza, melon with ham, and cold starters… and all served by the monitors and teachers! After the ice cream, they were able to go to the theater of Cerdanya Oscar's Academy, where we gave the prizes. The decisions were not easy, since we would have liked to distribute Oscars to all our students. It was a very special night.
The older students handed out the Oscar's to teachers and monitors between lots of excitement, and finally, the winners of the talent show, sang the song they composed for all English Summer Cerdanya, and especially for our beloved director, Oscar.
Finally we went to bed, prepared to enjoy these two magical days that we have in Cerdanya.
Good night… tomorrow more!
You have available the pictures of the day in the customer area. Remember to follow us on Twitter, Facebook and Instagram!