¡Buenos días mamás y papás!
Ayer fue el último día que los alumnos de English Summer Cerdaña pasaron juntos. Fue un día muy emotivo y especial.
Por la mañana hicieron el examen final de inglés, donde se pudo comprovar cómo han mejorado nuestros alumnos durante estos días. Por la tarde después de la última hora y media del turno, nuestros alumnos jugaron las finales de la World Championship y de los Olympic Games… que finalmente hemos podido saber hoy que los ganadores indiscutibles son…THE DOLPHINS! Después de las rotaciones, hicimos una competición de swimming muy especial, en la que nos despedimos de nuestra piscina de Puigcerdà.
Por la noche, llegó la hora de las despedidas, las emociones, el sentimiento de haber pasado dos o una semana inolvidables en English Summer Cerdanya.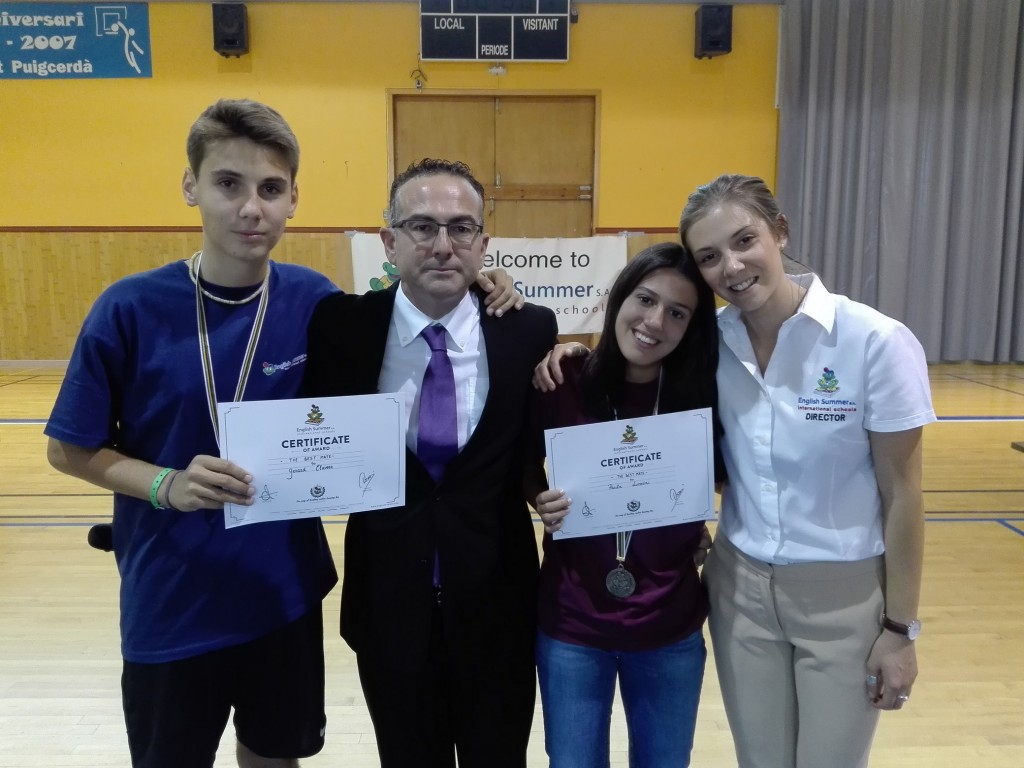 Estos nueve años en Cerdanya han marcado la vida de muchos alumnos, monitores, teachers y familias, que nos habéis confiado lo más preciado que tenéis. Os damos las gracias de todo corazón a todos los que habéis hecho posible que se creara esa magia, ese vínculo. Sólo vosotros sabéis lo que significa que la MAGIA SIEMPRE VUELVE, y eso depende de todos y cada uno de nosotros, que esta magia continúe en las amistades que se han forjado en estos nueve años de anécdotas e historias que quedarán siempre en nuestras memorias.
Gracias por enseñarnos tanto y por dejar que disfrutaramos tanto de todos vosotros. Gracias por ser únicos, por la confianza que siempre habéis depositado en todo el equipo. Porque… ¡Esta es la mejor casa, nadie nos engaña!
Y aunque no podemos parar el tiempo, con todos los recuerdos creados aquí, conseguiremos que nuestro tren se quede en la estación.
Esto no es un punto final, es un punto y seguido…SEE YOU SOON!
Os queremos
STAFF CERDANYA 2008-2017 #CerdanyaLegends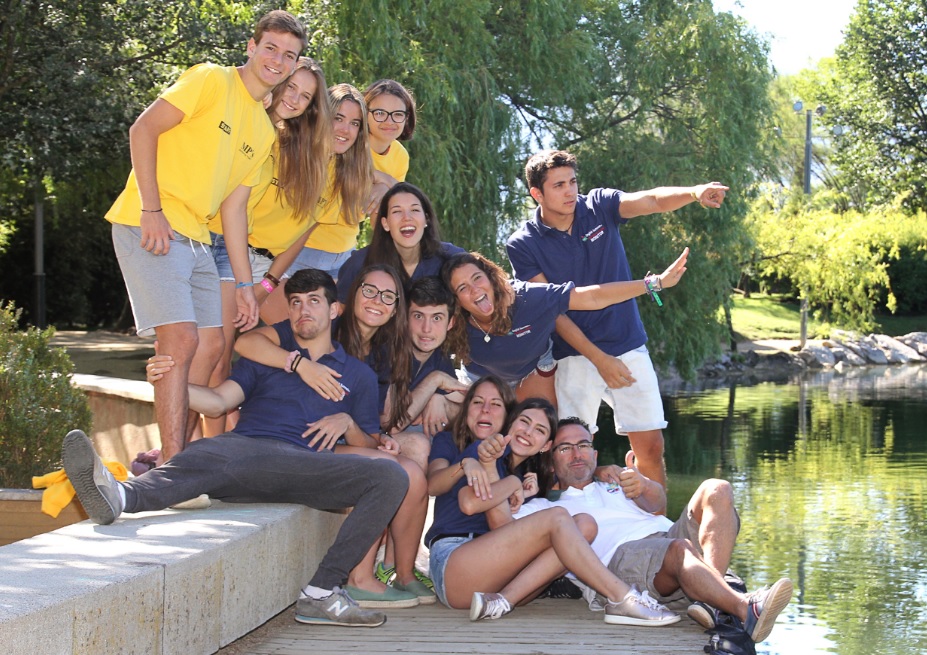 Recordad que tenéis disponibles las fotos y vídeos del 1K2017 en el área de clientes. Animaros a seguirnos en Twitter, Facebook e Instagram!
Good morning moms and dads!
Yesterday was the last day that the students of English Summer Cerdanya spent together, a very emotional and special day.
In the morning they took the final exam in English, where they were able to prove how they have improved during these days. In the afternoon after the last pool time of the term, our students played the World Championship and Olympic Games finals… we finally found out today that the undisputed winners are… THE DOLPHINS!
After the rotations, we had a very special swimming competition, in which we said goodbye to our pool in Puigcerdà. At night, the time came for farewells, emotions, the feeling of having spent two unforgettable weeks in English Summer Cerdanya.
These nine years in Cerdanya have marked the lives of many students, monitors, teachers and families, who have entrusted us with the most precious thing you have. We thank you with all our heart to all those who have made it possible to create that magic, that bond. Only you know what it means that MAGIC ALWAYS RETURNS, and that depends on each and every one of us, that this magic continues in the friendships that have been forged in these nine years of anecdotes and stories that will be always in our memories. Thank you for teaching us so much and for letting us enjoy so much of all of you. Thank you for being unique, for the trust you have always given to the whole team. Because… This is the best house, nobody fools us!
And although we can not stop time, with all the memories created here, we will get our train to stay at the station. This is not an end point, it's a point and followed … SEE YOU SOON!
STAFF CERDANYA 2008-2017 #CerdanyaLegends
Remember that you have available photos and videos of the 1K2017 in the customer area. We encourage you to follow us on Twitter, Facebook and Instagram!