Guillem Galofre ha sido alumno en nuestros campamentos de verano desde que tenía 5 años, concretamente en English Summer Vallclara, es como su segunda casa.
Este verano Guillem ya tenía los 10 años y quiso dar un paso más apuntándose a la aventura de un curso en el extranjero, concretamente en Colomendi, Gales. Nada más y nada menos que 3 semanas, ¡todo un valiente en su edad!
Así pues, el pasado 21 de julio despegó hacia tierras inglesas junto a Iván Del Castillo, otro alumno nuestro que conoció el mismo día en el aeropuerto e iba al mismo destino que él.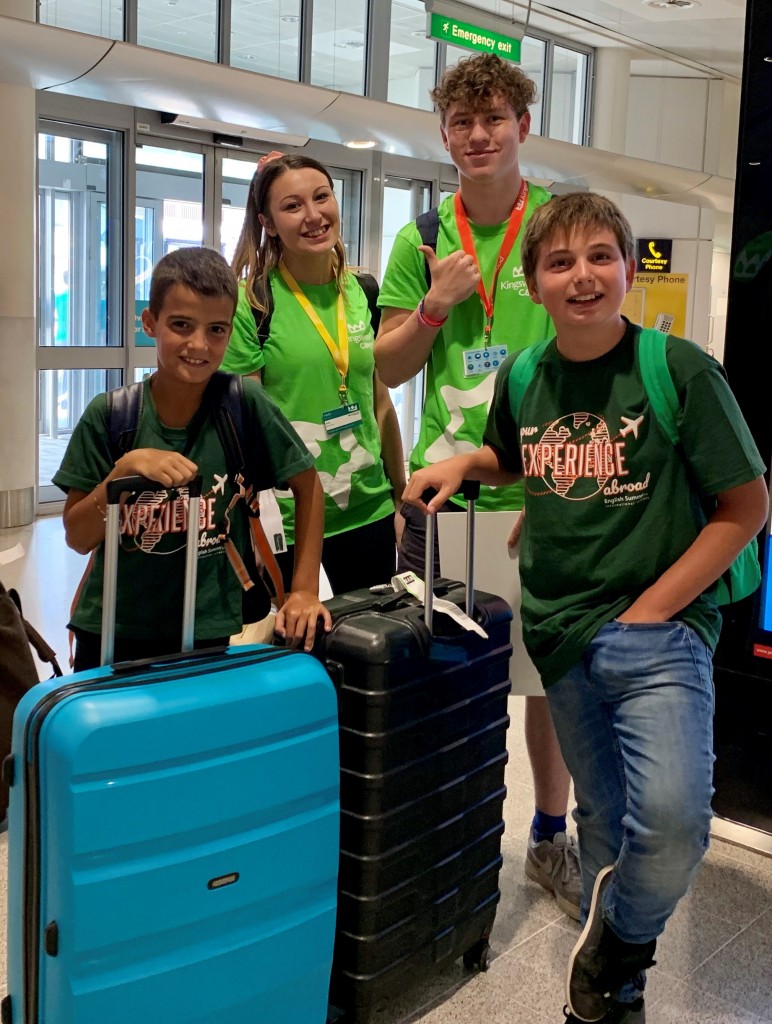 El curso que realizaron es un campamento de inglés sin clases que se centra en el aprendizaje del idioma a través de juegos, deportes, actividades al aire libre y excursiones. El mismo centro dispone de amplios terrenos donde pueden practicar todo tipo de actividades de aventura. Más información del campamento en Colomendi.
Iván y Guillem se hicieron muy amigos durante el curso y nos enviaron la foto de las cabinas de teléfono de su excursión a Chester.
Una vez finalizada la aventura, Guillem nos ha enviado un escrito contándonos su experiencia en el extranjero y nos ha encantado!!! Queremos compartirlo con vosotr@s:
«Hello my name is William, I'm from Vilafranca del Penedès, I'm 10 years old. 
My favourite colour is black. My best friend is Toni. My favourite food is pizza. My father's name is Antonio and my mother's name is Glòria. 
My birthday is on the fourth of January and my parents always present me to go to an English Camp. 
This year I went to Kingswood Colomendy. 
Every day, I woke up at 7:00 in the morning I got dressed at 7:15, I had breakfast at 7:45. After I went to my line with my group. My first activity with my group it was tree climb, it's a tree with rocks and you have to climb it. After we did archery. Later we had lunch.
After lunch we did raft building, we had tot build a ship and later with our ship we went to the lake. The last activity we did was caving.
My experience was amazing! I recommend it!
Last Sunday I went by train with two camp coaches. Later I arrived to Manchester airport and I saw my mum then we went to Catalonia by plane. After, I arrived in Barcelona and I saw my father. I went with his black car. I arrived in Vilafranca del Penedès.»
 THANK YOU VERY MUCH GUILLEM!