¡Buenos días papas y mamas!
Ayer fue un día muy completo en los campamentos de inglés. Nos levantamos a las 8 y comenzamos el día con los froggy games donde los alumnos realizan actividades deportivas y diferentes juegos. Una vez terminamos estas actividades fuimos a desayunar para reponer energía. Después de lavarnos los dientes ordenamos la habitación e hicimos  la cama porque luego hubo inspección de habitaciones.
A las 10 dio comienzo la primera clase de inglés del turno. Las clases se realizan de 10 a 13:30 con un pequeño descanso de media hora a las 11:30 donde abrimos el bar  de La Capella y los alumnos pudieron tomar un pequeño snack. Tras terminar las clases de la mañana comimos con nuestros monitores y teachers, y  otra vez  regresamos a las aulas hasta las cuatro.
Ayer todos estábamos esperando muy impacientes saber cuál era nuestro equipo. Una vez formados, hicimos la primera reunión con todos los miembros donde elegimos a los capitanes y cantamos el himno, y después de esto ya estábamos preparados para animar en la primera rotación de los Olympic Games, pero antes de ello merendamos para poder coger fuerzas.
A las 7 de la tarde  terminaron los deportes, y como todos los días nos pusimos el bañador y nos dirigimos a la piscina a darnos un chapuzón hasta las 8. Luego, volvimos a la casa para ducharnos y ponernos la camiseta del equipo, porque hoy cenamos con nuestros compañeros de equipo!
Más tarde comenzó la fiesta en la que tuvimos la oportunidad de enseñar nuestros himnos a los demás equipos y competir contra ellos en el circuito del GRAND PRIX, acompañados de nuestros maravillosos presentadores y de unas animadoras muy especiales, ¡y tampoco podían faltar las vaquillas! Una vez finalizadas las pruebas hicimos el recuento de puntos para ir sumándolos para la gran final. Antes de terminar e irnos a la cama aún habíamos guardado algo de energía para bailar canciones como Adrenalina y Uptown funk ¡Ya nos vamos aprendiendo todos los bailes! Ahora sí, nos vamos a dormir porque mañana nos espera otro largo y emocionante día en los campamentos de verano.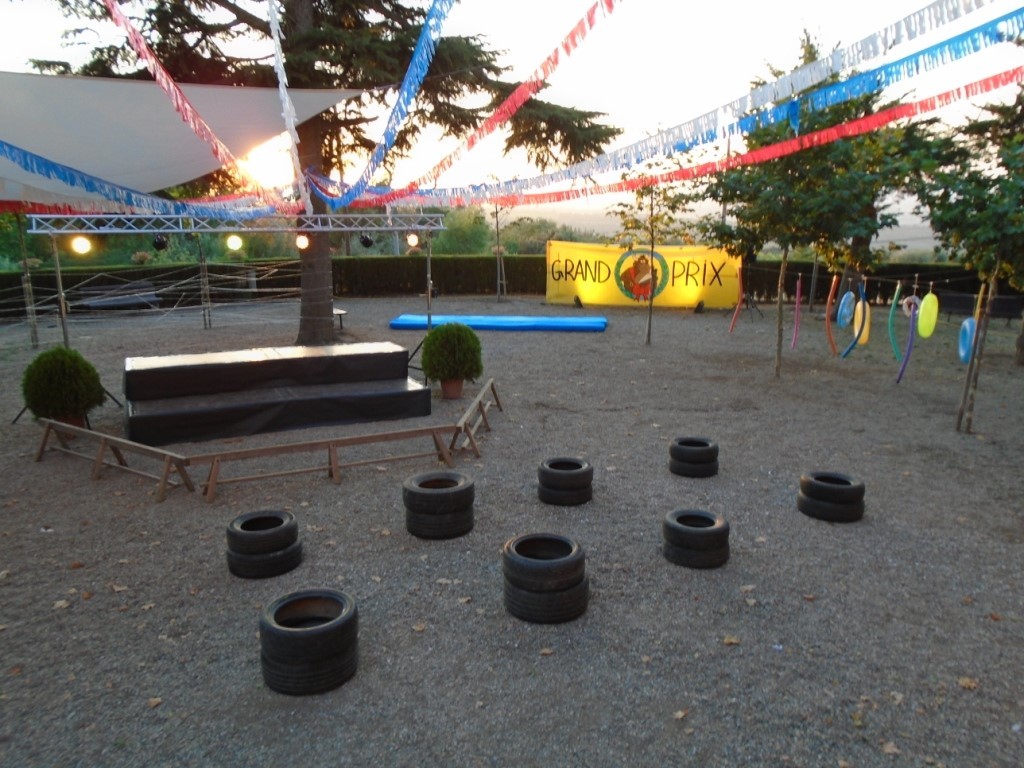 Recordad que además podeís mandar vuestros mails a esfpoblet@englishsummer.com y dejar vuestros comentarios en nuestro blog. ¡Y no os olvidéis de visitar nuestro Twitter!
 _________________________________________________________________________________________________
Good morning parents!
Yesterday was a full day for the english summer camps. We woke up at 8 because we had froggy games where the children played some games with their partners. When we finished we had breakfast and after that we tidied the room because we have a room inspection every day.
At 10 o'clock the first class of the term started which finished at 13:30. We had a little break at 11:30 when we opened the bar of La capella. At 13:30 we had lunch with our monitor and then we had another English class which lasted from 3 until 4.
After that we were anxious to find out aboutb our team. We had the first meeting and we sang the anthem so we got ready for the first olympics rotations! We finished at 7 and we went to the pool until 8. then we return to the house and had a shower. We put on our team T-shirts and we had dinner with our team mates.
At 9:30 we started the GRAND PRIX PARTY where we presented our team songs to our friends and competed with other teams. We were accompanied by the presenter and some speciall chearleaders. We even had bulls! When we finished we had more energy so we danced to songs like Adrenalina and Uptown funk. When we finished we went to bed because tomorrow is another fantastic and emotional day!
Don't forget to post your comments and to visit our  Twitter!