Buenos días mamás y papás!
Llega otro día magnífico a la Capella! Ayer miércoles empezamos el día con los Froggy Games, para empezar el día bien despiertos y con mucho ánimo. Después de desayunar y ordenar las habitaciones, it's time to go to class!
A media mañana los alumnos pudieron coger los móviles por primera vez, y llamar a casa y a los amigos, hay que ver como les gusta hacerse selfies!
Después de una hora y media de clase pudimos disfrutar de una deliciosa pasta a la carbonara que acompañamos con un pan muy especial hecho por los alumnos del Chef Camp, ¡estaba buenísimo!
A las 15h llegó el momento de ir a montar a caballo, todos los alumnos del Horseriding Camp marcharon hacia la hípica de Montblanc donde primero hicieron la preparación del caballo. Después estuvieron montando a caballo y también aprendieron  a trenzar las crines de sus caballos. Dentro de muy poco ya serán jinetes expertos!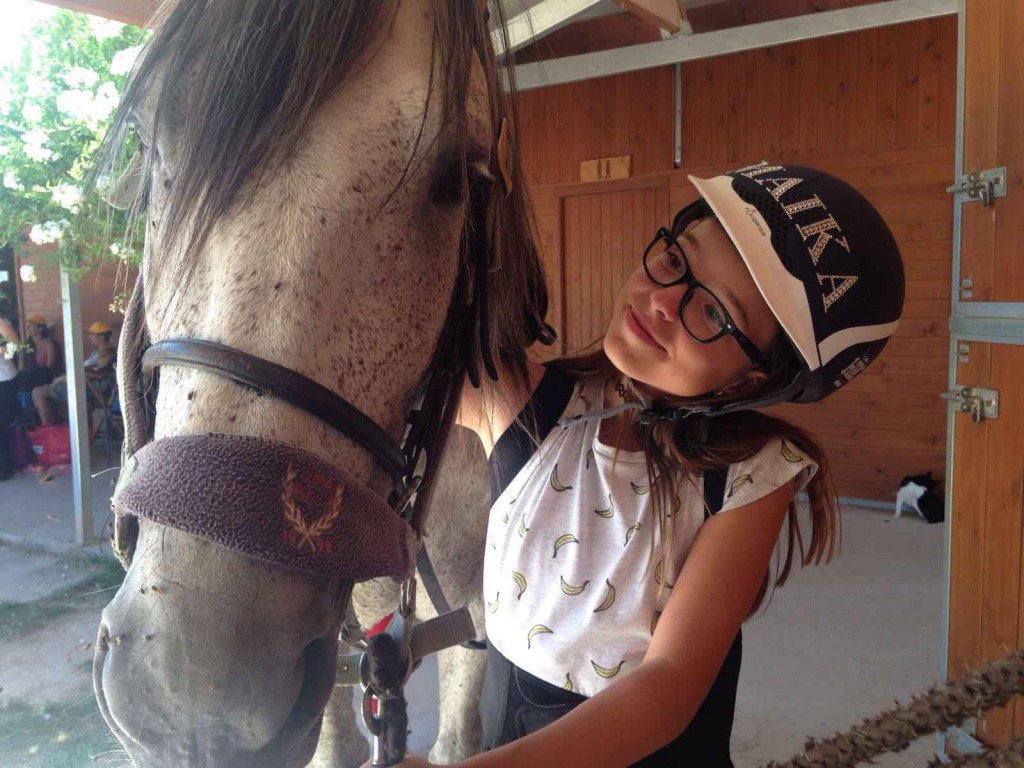 Todos los demás alumnos hicieron dinámicas en inglés en clase hasta las 16h, ¡hora de los clubs! Después hicimos una pausa para los móviles y la merienda, y recargamos energía para las rotaciones de las olimpiadas de la tarde, es genial ver el entusiasmo que ponen al animar a los equipos.
Y a las 19h… Swimming pool time! Cómo disfrutamos en el slide y con los bailes alrededor de la piscina!
Después de las duchas y las cena es hora de la fiesta de esta noche! El villano Conde de Maizena quiere apoderarse de las tierras de la reina Esbelta, y por ello la secuestra con ayuda de su secuaz. Para salvarla, todos los equipos jugaron a una oca gigante, The Big Froggy Game, en el que pasaron por distintas pruebas y las superaron con éxito. El equipo ganador fueron los Geese que clausuraron la fiesta con un uno de los bailes del campamento de verano. Finalmente… hora de ir a la cama! Good night!
Tenéis disponibles las fotos del día en el área de clientes. Animaros a seguirnos en Twitter, Facebook e Instagram!
See you tomorrow!
Good morning mums and dads!
Another gorgeous day at Capella arrived! We started Wednesday with Froggy Games, to start the day well awake and energized. After having breakfast and tidying our rooms, it's time to go to class!
By midmorning the students could get their mobile phones for the first time, and they called home and friends, how they like to take selfies!
After an hour and a half of class, we enjoyed a delicious pasta carbonara that we could accompany with a special bread made by the students of Chef Camp, it tasted great!
At 15pm it was time to go horseriding, all students in the Horseriding Camp went to the horseback riding of Montblanc where they first made the preparation of the horse. Then they were riding and also learned to braid the manes of their horses. Very soon they'll be expert riders!
All other students made activities in English until 16h, the time for the clubs! After we paused for mobile and snacks, and reload energy for rotations of the Olympics in the afternoon, it's great to see the enthusiasm they put to cheer on the teams!
And at 19pm … Swimming pool time! How we enjoyed the slide and dances around the pool!
After showers and dinner it's party time tonight! A villain called Conde de Maizena wants to take over the lands of Queen Lean, and therefore kidnaps her with the help of his henchman. To save her, all the teams playedThe Big Froggy Game, which went through various games and they all successfully passed. The winning team were the Geese who closed the party with one of the dances of our summer camp. Finally … time to go to bed! Goodnight!
You have available the pictures of the day in the customer area. Remember to follow us on Twitter, Facebook and Instagram!
See you tomorrow!