Buenos días mamás y papás!
Empieza un nuevo día en el tercer turno de campamentos de verano en La Capella! Fue un miércoles muy divertido!
Nos levantamos a las 8:00h para hacer Froggy Games y así quitarnos el sueño de encima. Seguidamente fuimos a desayunar para coger energías e ir a clase.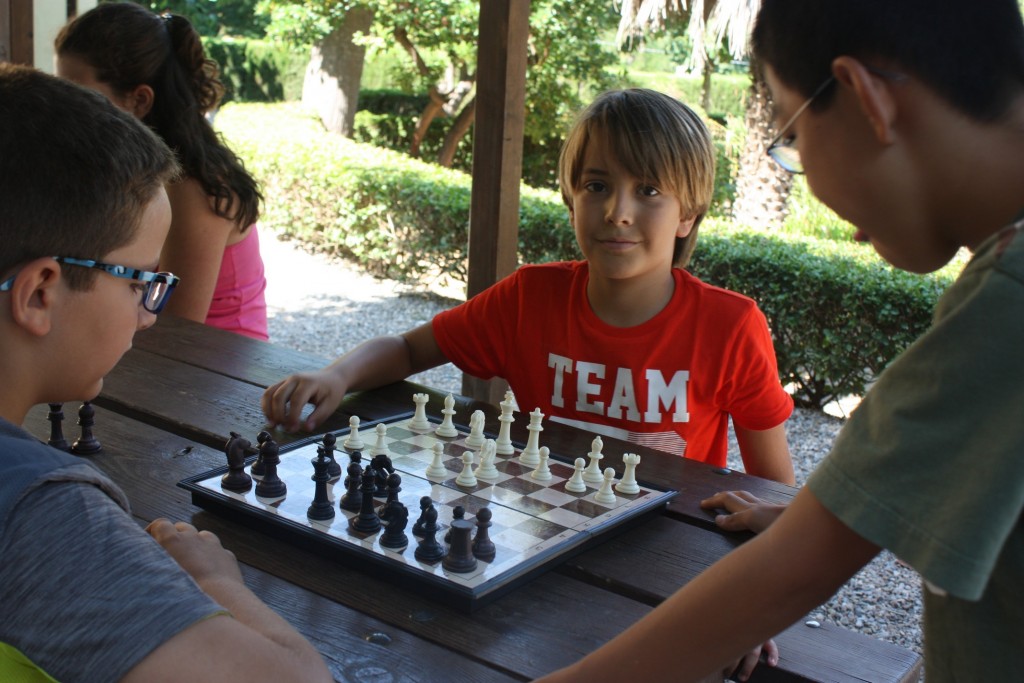 Después de un break para poder llamar a casa, y una hora y media más de inglés, toca ir a comer! Durante la hora del comedor recibimos la visita del alcalde de Villa Capella en Mexico, su mujer, y su hija Lupita y nos contaron que Lupita se tenía que casar con el señor más rico del pueblo, pero también el más estúpido. Lupita,  no quería casarse con él porque estaba enamorada de Alejandrito, un campesino. Aún así su padre la obliga a casarse y es por eso que nos invita a todos a la cena de compromiso en su villa. Qué ganas de probar la comida mejicana!
A las 15h se preparan los alumnos del Horse Camp! Ayer pudieron aprender a vendar a los caballos y muchos montaron al galope ya! También dejaron su huella en uno de los caballos, que acabó lleno de pintura!
Las bailarinas del Dance Camp también se lo pasaron en grande! Primero hicieron un taller de maquillaje y peluquería, y después ya se dividieron en dos grupos para bailar jazz y salsa y bachata con nuestras monitoras de dance. Después de una pausa para coger fuerzas, toca preparar la coreografía todas juntas! Qué bien bailan todas!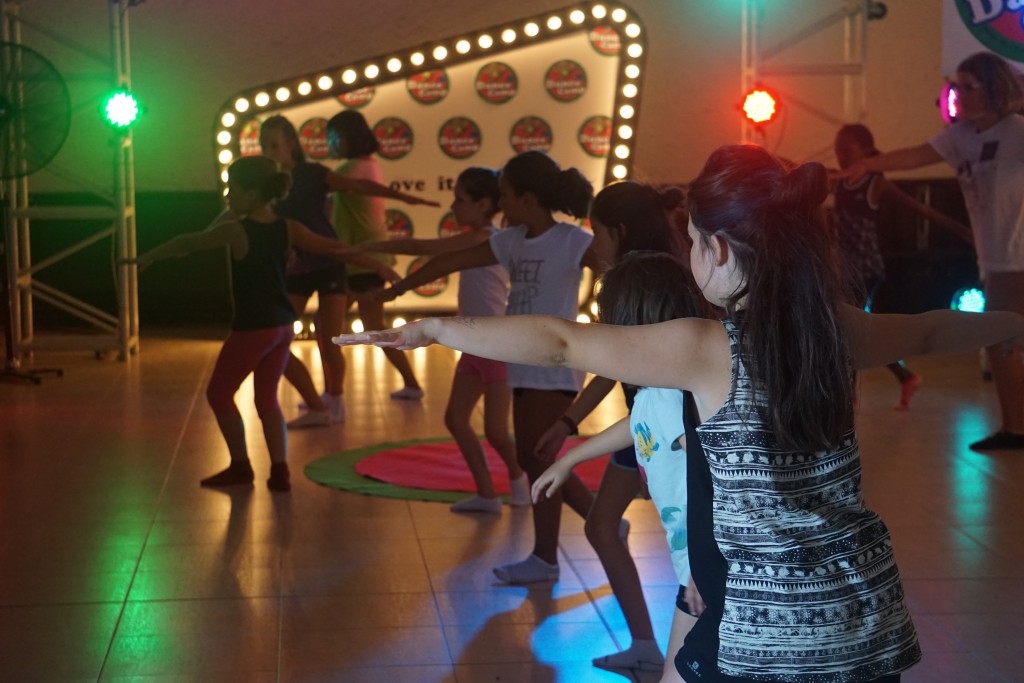 Los demás alumnos hicieron la actividad en inglés hasta las 16h y después empezamos unas nuevas rotaciones de clubs. Después de la merienda y de los Olympic Games llega la hora de piscina para todos! Fue genial refrescarse después de un día tan caluroso, y sobretodo recibir la visita de unos mariachis mientras chapuceábamos en el agua!
Y finalmente llega el momento esperado…Mexican Party! Pudimos disfrutar de unos burritos, aritos de cebolla, nachos con guacamole y arroz con especias, delicioso! Después de cenar unos bandidos aparecieron para llevarse a Lupita y pedir un rescate. Para ayudar a rescatarla, todos teníamos que pasar distintas pruebas repartidas por la casa, como por ejemplo el famoso tiro al MP. Cuando terminamos, el alcalde se da cuenta de que el señor rico con el que quería casar a su hija no la ha podido salvar, y Alejandrito la trae en brazos salvándola de los bandidos! Finalmente el amor triumfa, Lupita y Alejandrito se casan! Y después de unos bailes…good night!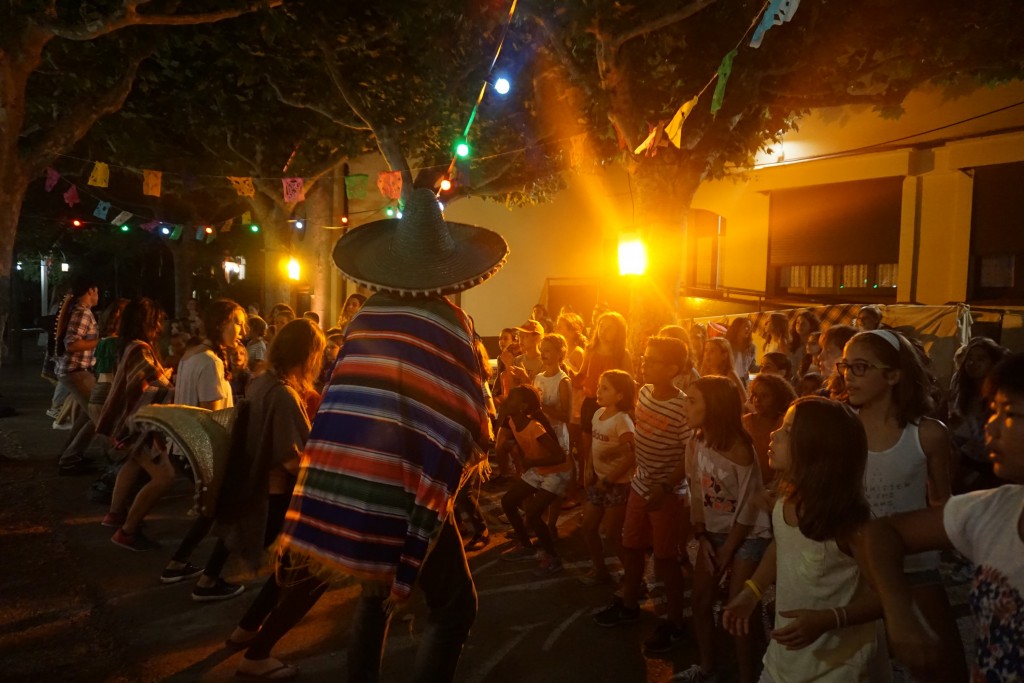 Tenéis disponibles las fotos y vídeos del día en el área de clientes. Animaros a seguirnos en Twitter, Facebook e Instagram!
See you tomorrow!
Good morning mums and dads!
Starts a new day in the third term of summer camps in La Capella! It was a fun Wednesday!
We got up at 8:00h to do the Froggy Games and so losing sleep. Then we went to have breakfast to get energy and go to class.
After a break to call home, and an hour and a half of English class, we have to go to eat! During lunch time we received a visit from the mayor of Villa Capella in Mexico, his wife, and his daughter Lupita and told us that Lupita had to marry the richest man of the village, but also the stupidest. Lupita, did not want to marry him because he was in love with Alejandrito, a farmer. Yet her father forces her to marry and that is why he invites us all to the engagement dinner at his villa.  We all wanted to try Mexican food!
At 15h of Horse Camp students were prepared! Yesterday they could learn to bind up the horses and many rode galloping! They also left their mark on one of the horses, which finished full of paint!
Dance Camp students also had a great time! First they did a workshop about makeup and hairdressing, and then they were divided into two groups to dance jazz and salsa and bachata dance with our instructors. After a pause to catch strength, they prepared the choreography all together! How well they dance!
The other students did the activity in English until 16h and then started a new clubs rotation. After tea and the Olympic Games…it's pool time for everyone! It was great to cool off after a hot day, and most receive a visit from some mariachis while we were playing in the water!
And finally comes the expected time … Mexican Party! We were able to enjoy some burritos, onion rings, nachos with guacamole and rice with spices, delicious! After dinner bandits appeared to take Lupita and ransom. To help rescue her, all we had to pass some games spread through the house, such as the launch of the famous Mexican sombrero and shooting the MP. When finished, the mayor realizes that the rich man with which he wanted to marry his daughter has not been saved, and Alejandrito brings her up saving her from the bandits! Finally love wins, Lupita and Alejandrito got married! And after a few dances … good night!
You have available the pictures of the day in the customer area. Remember to follow us on Twitter, Facebook and Instagram!
See you tomorrow!