Buenos días papás y mamás!
El tercer turno en nuestros campamentos de inglés de Poblet ya está llegando a su fin… Ayer ya fue viernes, el tiempo ha pasado volando! Nos levantamos a las 8:00h para hacer Surprise Froggy Games, en los que los niños y niñas de cada monitor tienen que encontrar a su monitor escondido alrededor de la casa para poder ir a desayunar. Algunos estaban muy bien escondidos!
A las 10h… it's time to go to class! Después de un break y de estar una rato con los móviles se prepararon todos para hacer el examen final, que es el que nos servirá para determinar el progreso que han hecho los alumnos en esta semana y el nivel que han adquirido.
Después de una deliciosa comida, los del Horse Camp se preparan para su último día en la hípica, donde estuvieron preparando la exhibición de domingo por la mañana y se pudieron despedir de los caballos.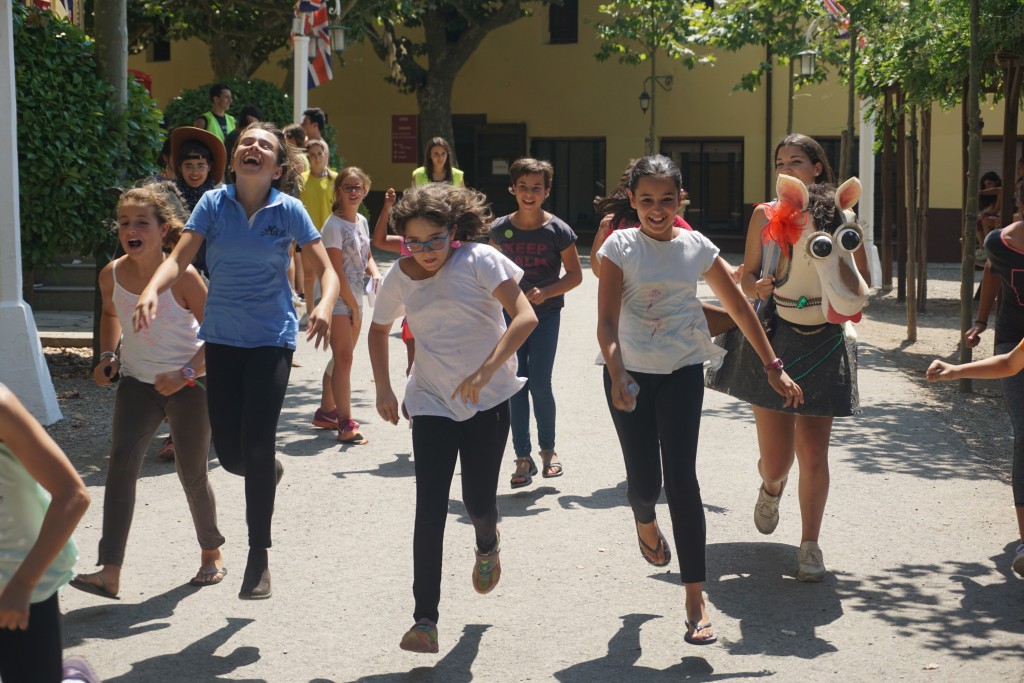 Por otra parte, las chicas del Dance Camp, estuvieron perfeccionando la coreografía hasta las 16h…Hora de la guerra de agua!! Todos los alumnos se enfrentaron a los monitores en una emocionante batalla en el campo de handball, todos acabamos empapados, y aun así sin parar de bailar!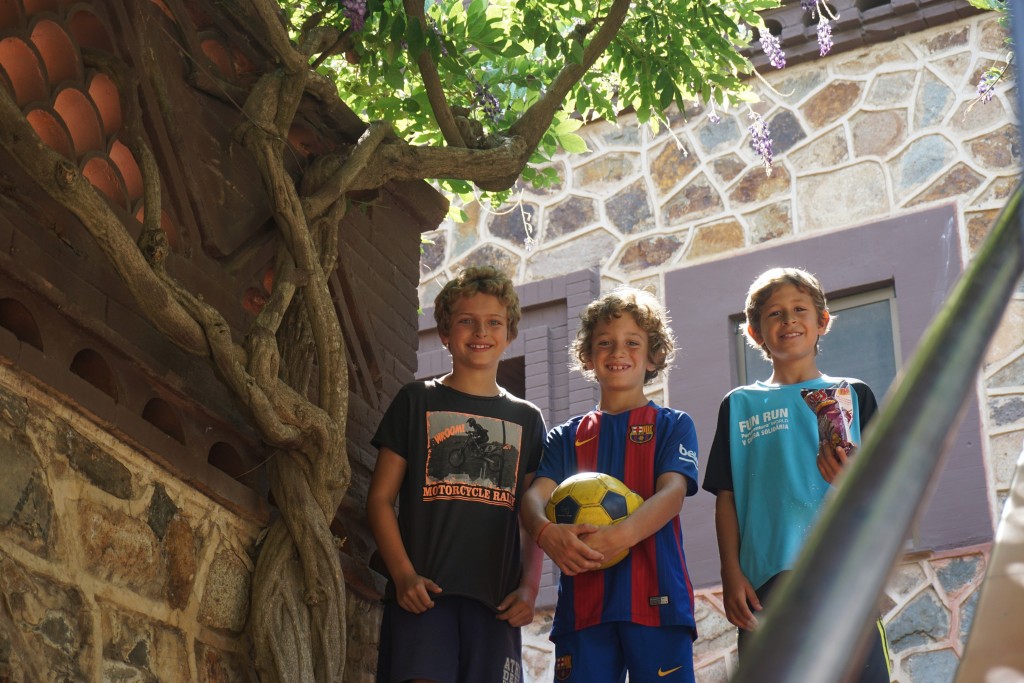 Seguidamente pudimos reponer fuerzas con un bocadillo de jamón para ir a jugar los Olympic Games y las finales del Campeonato del mundo y a continuación empezar a hacer las maletas…
Después de unas duchas y una deliciosa cena… que empiece el juego de Capture the Flag! Las banderas de todos los equipos fueron robadas por otros equipos y las tuvieron que recuperar en un juego de estrategia y colaboración en equipo, fue tan emocionante que hasta hicimos revancha!
Finalmente, los bailes del turno y… GOOD NIGHT!
Tenéis disponibles las fotos y vídeos del día en el área de clientes. Animaros a seguirnos en Twitter, Facebook e Instagram!
Tomorrow it's the last day…
Hello Mums and Dads,
The third term of our English camp in Poblet has nearly come to an end. Yesterday was already Friday and time has flown by. We got up at 8am for suprise froggy games where the children had to find their monitor who was hidden somewhere in the house in order to go to breakfast. Some were very well hidden!
At 10h it was time to go to class! After a break with mobiles everyone went and took the final exam of the term which demonstrated the progress the children had made and the level they had aquired.
After a delicious lunch, the horse camp students prepared for their last day at the riding centre where they were preparing the show for Sunday morning where they would say goodbye to the horses.
Back in the house, the dance camp girls were adding the finishing touches to their choreography until 16h when we all stopped to have a water fight! All the students went up against the monitors in an exciting battle on the handball field- everyone ended up soaked but this didn´t stop an improptu disco.
After this we recharged with a ham sandwich before the last Olympic games and world cups and then it was time to pack our suitcases.
After showers and a delicious dinner, the ´capture the flag´ tornement kicked off. The flags of every team were stolen by other teams and they had to recover them in a great feat of teamwork and intelligent strategy. It was an hugely exciting battle and enjoyed by everyone.
 You have available the pictures of the day in the customer area. Remember to follow us on Twitter, Facebook and Instagram!
Finally,  it was time for the dances of the term before heading off to bed.