Good morning parents!
Yesterday was an amazing day in La Capella! When we woke up, all the kids in the summer camp went to the garden to start the Froggy Games and, when the activities ended, we went to have breakfast. At 10am, like everyday, we went to our English class. After an hour and a half English class the students had a half an hour break. After the second English class of the day the students went to have lunch with their monitors.
After lunch, the students went back to class for the last class of the day. However, the Chef Camp students went to their marquee to start the day's cooking activities.
From 15h to 16h they learnt about italian food. They learned about the different types of pasta and how to classify them according to different aspects. At 16h we went to our rooms to get ready to go to the swimming pool. We had a lot of fun!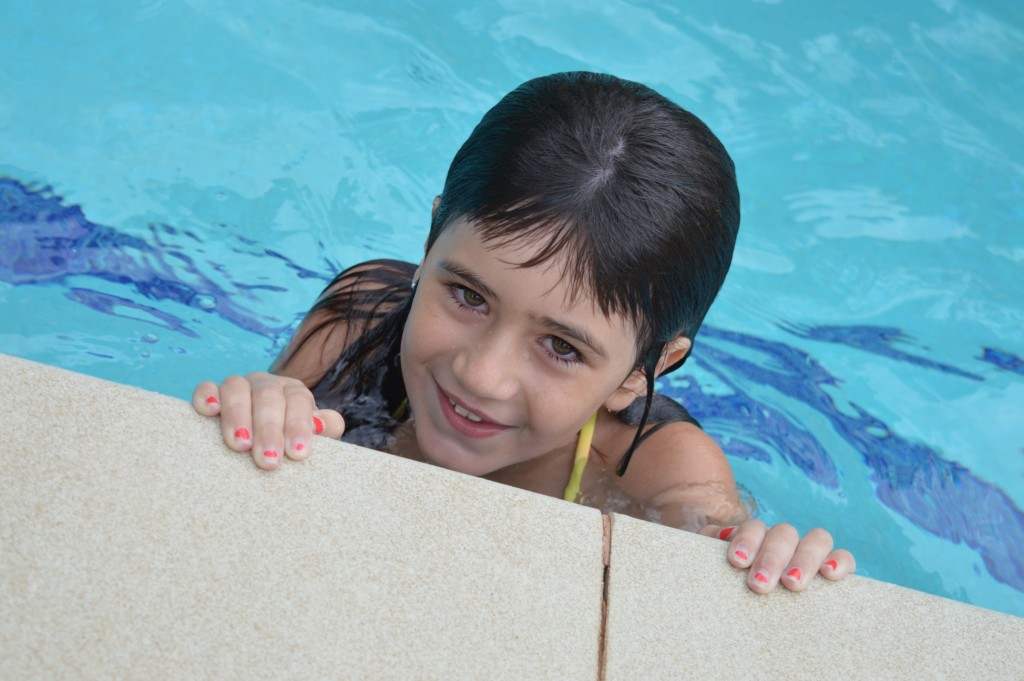 When we arrived from the swimming pool the new rotations of the clubs started. The clubs of the day were enviromental crafts and games around the world. After having a lot of fun in the clubs activities, Snakes, Foxes, Bees and Bears continued with the rotations of the Olympic Games in football. basketball, volleyball and handball. At 20h, after the exhausting matches all the students in the summer camp went to the shower to get ready for dinner!
After dinner all students sat on the garden steps with their teams. It was finally time for the night's party! We welcomed Queen Elizabeth, who told us that she was really scared because she had heard that someone wanted to steal her kingdom. Suddently, Conde Duque de Oriolares and his henchman arrived and, after telling us their evil intentions, they captured the queen and put her in prision. We were told that to save the queen we had to play The Big Froggy Game!
The game, similar to the game of La Oca, consisted of playing some games around the house depending on the square that we fell into when we threw the dice. And, when we arrived at the last square, we rescued the queen!
Finally, after dancing the term's dances… Good night!
Don't forget to follow us on Twitter, Facebook and Instagram! You have the pictures of the day available in the customer area. 
.
Good morning parents!
Yesterday was an amazing day in La Capella! Al despertar, todos los niños del campamento fueron a hacer los Froggy Games y, al acabar, fueron a desayunar. A las 10h, como cada día, retomamos puntuales las clases de inglés. Tras una hora y media de clase los alumnos tuvieron el break de media hora. Después de la segunda clase del día los alumnos se reunieron con sus monitores y por turnos fueron a comer.
Después de comer, los alumnos volvieron a clase para la última clase del día. Sin embargo, los alumnos del Chef Camp se dirigieron a la carpa para empezar las actividades del día.
De 15h a 16h aprendieron sobre la comida italiana. Aprendieron muchos tipos diferentes de pasta y como clasificarla según diferentes aspectos. A las 16h nos fuimos a las habitaciones a cambiarnos para ir a la piscina. ¡Qué bien lo pasamos!
Al volver de la piscina empezaron las nuevas rotaciones de clubs para los niños que no participan en el Chef Camp. Los clubs del día fueron enviromental crafts, donde hicieron manualidades con lo que encontraron en la naturaleza, y games around the world. Después de los clubs, Snakes, Foxes, Bees y Bears continuaron con las rotaciones de Olympic Games en football, basketball, volley y handball. A las 20h, después de los agotadores partidos, todos los alumnos del campamento de verano se dispusieron a ir a las duchas y a prepararse para cenar!
Después de la cena todos los alumnos se sentaron por equipos en las gradas del jardín. ¡Por fin llegó la hora de la fiesta de la noche! Recibimos a la Reina Elizabeth. Nos contó que estaba muy asustada porque le habían llegado rumores de que alguien tenía intención de secuestrarla para poder conquistar su reino. De repente llegaron Conde Duque de Oriolares y su secuaz, los cuales, después de contarnos sus intenciones de conquistar el reino, encerraron a la Reina en la cárcel. Para poder salvar a la Reina y su reino tuvimos que jugar al The Big Froggy Game!
El juego, parecido al juego de la oca, nos hizo pasar distintas pruebas repartidas por toda la casa según la casilla del tablero en la que caíamos al tirar el dado. ¡Y, al llegar a la última casilla, pudimos rescatar por fin a la Reina!
Finalmente, bailamos unos cuantos bailes para despedir la fiesta y… Good night!
¡Animaros a seguirnos en Twitter, Facebook e Instagram! Tenéis disponibles las fotos y vídeos del día en el área de clientes.