Good morning parents!
After having breakfast the children went to the classes assigned by the Director of Teachers after taking the level test. So the levels of the classes remained:
CLASS:
1- High Starters
2- Flyers
3- KET
4- FCE/PET
After the little break every day to be able to buy something at the bar and play, we went to eat and in the afternoon it was time to go to the pool. As you know the students each evening perform clubs (various games) and Olympics (sports games). For this, the students are distributed randomly in the different teams together with monitors. That same afternoon we met to create the team's anthem, to distribute the shirts and to know each other a little more.
At night, the children met by teams and participated in a large gyncana orientation divided into two levels: Junior level and Senior level. The tour of the juniors was of shorter duration and had as a tour the places near the house, such as the basketball court. On the other hand, the route of the seniors covered more external areas, for example, the mountain roads that are above the football field.
Finally we went to bed to recharge our batteries and rest.
Remember you have all the photos of the term in the customer area. Don't forget to follow us on Twitter, Facebook and Instagram.
¡Buenos días mamás y papás!
Tras el desayuno los niños se fueron a las clases asignadas por el Director de Profesores tras hacer la prueba de nivel. Así quedaron los niveles de las clases:
CLASS:
1- High Starters
2- Flyers
3- KET
4- FCE/PET
Después de el pequeño break de todos los días para poder comprar algo en el bar y poder jugar, fuimos a comer y por la tarde, era momento de ir a la piscina. Como ya sabéis, los alumnos cada tarde realizan clubs (juegos variados) y olympics (juegos deportivos). Para ello los alumnos son distribuidos aleatoriamente en los diferentes equipos junto con monitores. Esa misma tarde nos reunimos para crear el himno del equipo, repartir las camisetas y conocernos todos un poco más.
Por la noche los niños se reunieron por quipos y participaron en una gran gyncana de orientación dividida en dos niveles: El nivel Junior y el nivel Senior. El recorrido de los juniors era de menor duración y tenía como recorrido los lugares cercanos a la casa, como por ejemplo, la pista de baloncesto. En cambio el recorrido de los seniors, abarcaba zonas más externas, como por ejemplo, los caminos de la montaña que se encuentran por encima del campo de fútbol.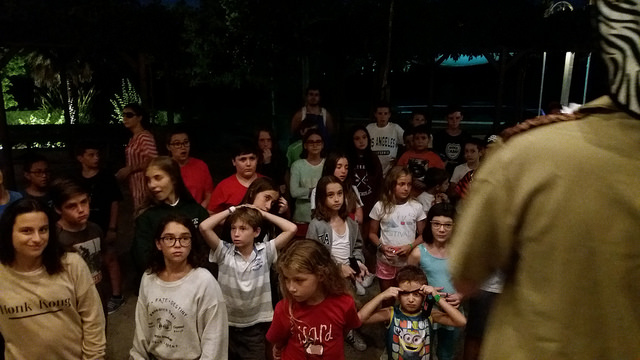 Finalmente nos fuimos a la cama para recargar las pilas y descansar.
Recordad que vamos a ir colgando información del turno en el blog y las fotos en el área clientes. Podéis seguirnos también en Facebook, Twitter e Instagram.