Hello parents!
The first term of this summer in Poblet has already started! 1C is here and we are all looking forward to start it!
From now on, we will be posting every day.
Yesterday, Sunday 24th, the boys and girls came into the camp between 4-6p.m. While they were arriving, we gave them their identifiers and the teachers helped them taking the suitcases into their bedrooms.
Once the 37 students arrived, the director of studies, Oliver, distributed the students in classrooms and at 7p.m they started the English test.
Then, the monitors did some introducing games with their group and they had some much fun!
At 20:30h p.m, each group began to have dinner. After eating, there was a sourprise for the kids, five froggys appeared in Poblet! After being dancing with the boys and girls for a long time, we went to bed.
They had a wonderful evening and rested a lot for being ready for the following day.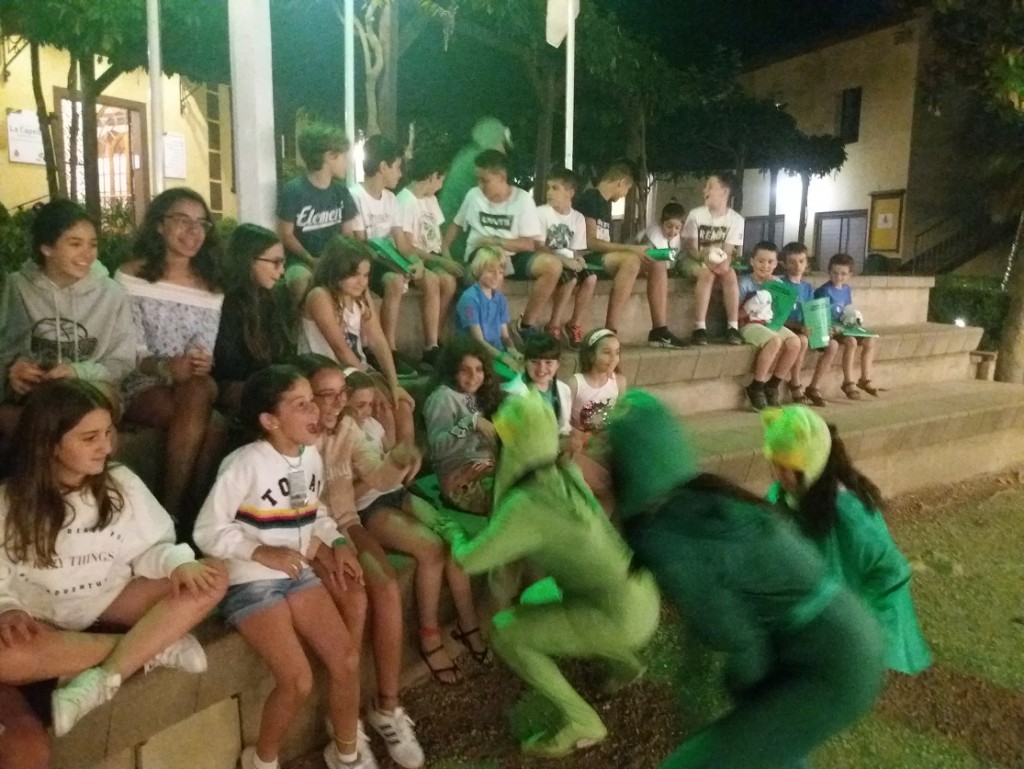 That's all for now… Recordad que además podéis seguir el ritmo de actividades en Facebook, Twitter e Instagram.