Hello again and good morning!
Yesterday was a very busy day in English Summer SA summer camp!! The students had a special breakfast because they didn't eat in the dining room, we went outside in the garden and they had a really good time!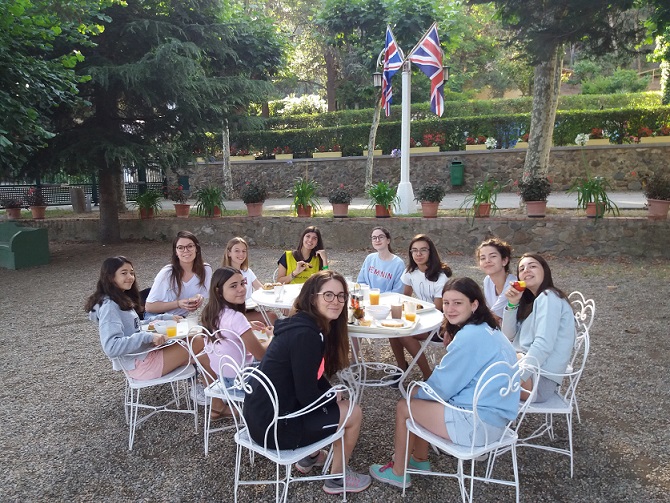 As always, between classes they had breaks where they could buy somethig to eat. Also they played the world championship.
After lunch, at 4 p.m. we went to the swimming pool although the weather wasn't attractive, nearly everybody took a bath. In the afternoon, your children played some dynamic clubs, and then the Olympics where they competed in basketball and handball.
At night, after dinner we had surprise party and it turned to be… POLYNESIA. The party began with an incredible show, where it appeared polynesias and they danced with the students, also they did some funny challenges like limbo…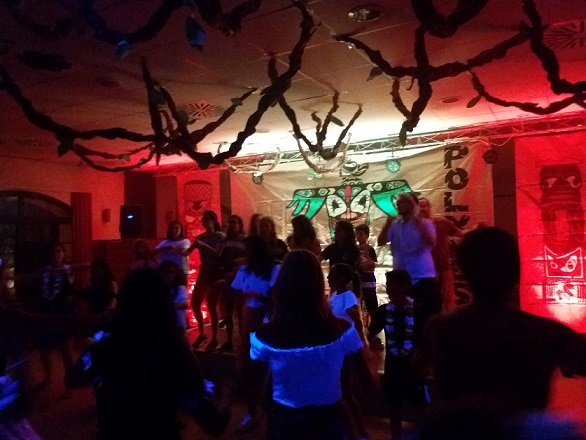 See you tomorrow!
Remember that we will be posting more information about the term in the blog and you can see updated pictures in the customer area. You can also follow us on Facebook, Twitter and Instagram.
 -
Hola otra vez y buenos días!
Ayer fue un día lleno de actividades en los campamentos de verano English Summer SA!!

Los estudiantes tuvieron un desayuno especial porque no desayunaron en el comedor, fuimos al jardín y lo pasaron en grande!
Como siempre, entreclases tienen recreos donde se pueden comprar algo para comer en el bar, y también jugaron al »campeonato del mundo». Después de comer, a las 16h fuimos a la piscina, aunque el tiempo no nos acompañaba, casi todos los niños se bañaron.
Por la tarde, vuestros hijos jugaron algunos juegos dinámicos, y luego »Olympics» donde compitieron a »basketball» y »handball».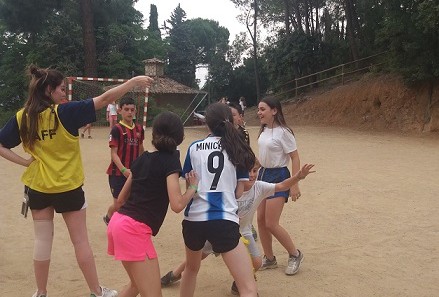 Por la noche, despúes de la cena tuvimos una fiesta sorpresa y resultó ser…POLINESIA. La fiesta empezó con un increíble espectáculo donde aparecieron polinesias y bailaron con los estudiantes. También hicieron algunos desafíos muy divertidos com el limbo…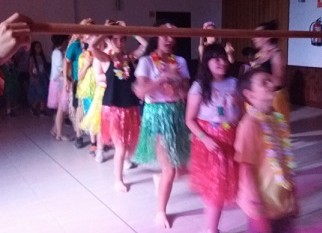 Hasta mañana!
Recordad que estaremos publicando más infromación sobre el turno en el blog y podréis ver imágenes en la customer area. También podéis seguirnos en Facebook, Twitter , Instagram.