Hi everyone!
Yesterday, our students arrived at Poblet and after having a delicious lunch, they carried on doing the level test. This test shows the level of each student so teachers can make their classes. After that, students ate their snack and went with their monitor for getting to know each other: they played some dynamic games, they talked about themselves…
Before having a shower, all the kids went to the swimming pool: they had an amazing time there and they started to meet new people while they were playing.
When all the students had showered, they had dinner and the "Welcome Party" started: firstly, they played some games and afterwards, froggy and his family came to visit us!!! We danced a lot and when the party finished, all the kids went to their bedrooms.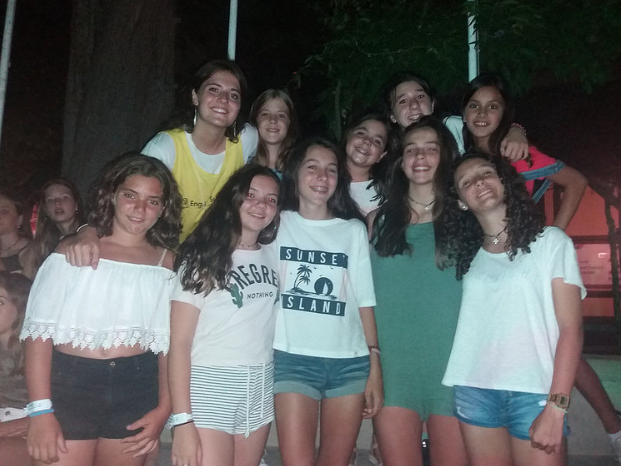 It was a great first day in English Summer SA Summer Camp for everyone! We are so excited to start the new term and just reminding you that if anyone wants to get in contact with us, we would love to hear from you (esfpoblet@englishsummer.com)
You have the pictures available of the day at the clients' area. Do not forget to follow us on Twitter, Facebook and Instagram!