Hi everyone!
Weekends in English Summer SA start always with a trip to PortAventura or Costa Caribe!
On Saturday, our students woke up early and after having their breakfast, they got on a bus and went to Portaventura. Those who didn't choose this excursion, went to Vallclara and played with the students that were there.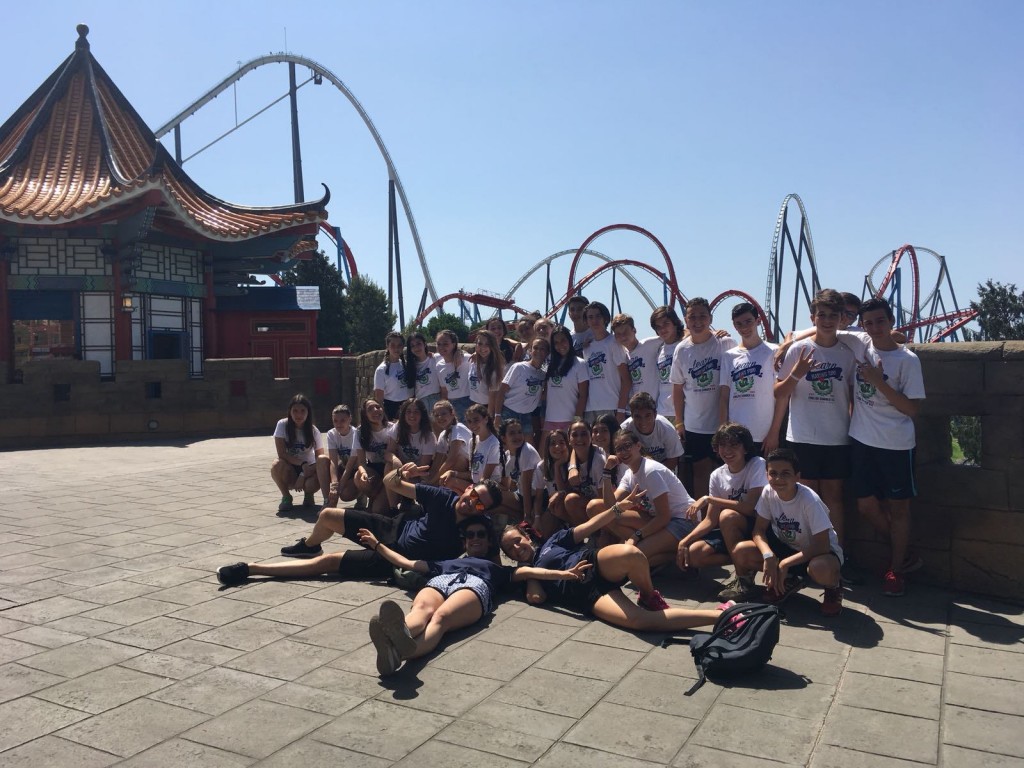 In PortAventura, our students had a super day, as in Costa Caribe: they enjoyed a lot all the rollercoasters and arrived to Poblet so tired! Here in La Capella, they got a shower and had a delicious barbecue outdoors and after that, they went to sleep.
On Sunday, our students woke up later than normally, and during the morning, they tidy up their bedrooms and played athletics! After having lunch, they prepared their show because this night was »Poblet Got Talent». Every group made a show for all the camp and our judges were astonished! All the kids had amazing dance skills, singing skills…
After this amazing party, they went sleep because on Monday they had class!
See you tomorrow families!
Don't forget to follow us on Twitter, Facebook and Instagram! You have the pictures of the day available in the client area.