Good morning parents!
Yesterday we welcomed new students in the camp!
They arrived here after lunch time, and when you left our director reunited them to explain some important rules of the house and right after that, they had an English Test, just to know their levels and place them in different classes. Our teachers were so happy with their results!!!
After the exam, the kids and their monitors went to the rooms to finish putting their clothes in order and we went all together to have dinner. For dinner we had a delicious vegetable cream, omelette and squids.
We also had some students who were already here last week, and they also had an amazing sunday. In the morning we woke up a bit later, we changed our bed sheets and we went to do some athletics competition. We said goodbye to the students who were leaving and we had lunch with our monitors. In the afternoon we went to spend the afternoon to the Poblet's Monastery, were we had a snack and we played a lot of games with our monitors!!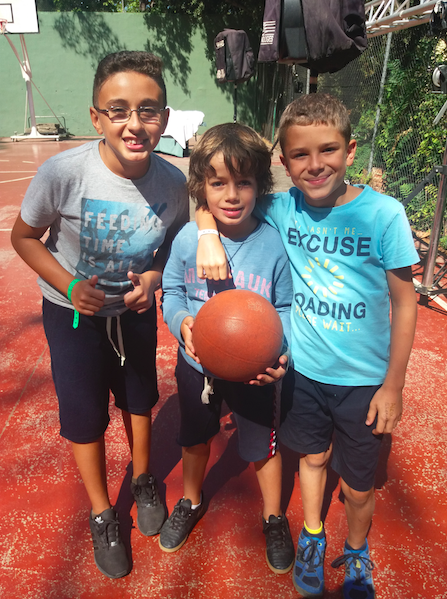 At night every group went with their monitors and we talked about each student duty (Tidy up dinning room after breakfast, turn of the lights, sports material…) we also chose the sports that they want to play this week in the World Championship that are Ping-Pong, Badminton or chess. With it they can win points for the Olympic Games, the sports competition that their teams they will be doing during all the week. We also talked about the parties of the week and much more. Right after that we played some games to get to know each other, our hobbies, interests, the environment and specially to remember each other names. We had a lot of fun!!
We end up the night in WELCOME TO FROGGYLAND with a very important visit, our froggies were waiting for us in the garden of the house. We met them and we danced all together some of the dances of the term. Students and monitors were so excited about the weekend, but it was time to go to bed!!
It was a great way to start the last week of the summer! The kids can't wait for tomorrow's activities!!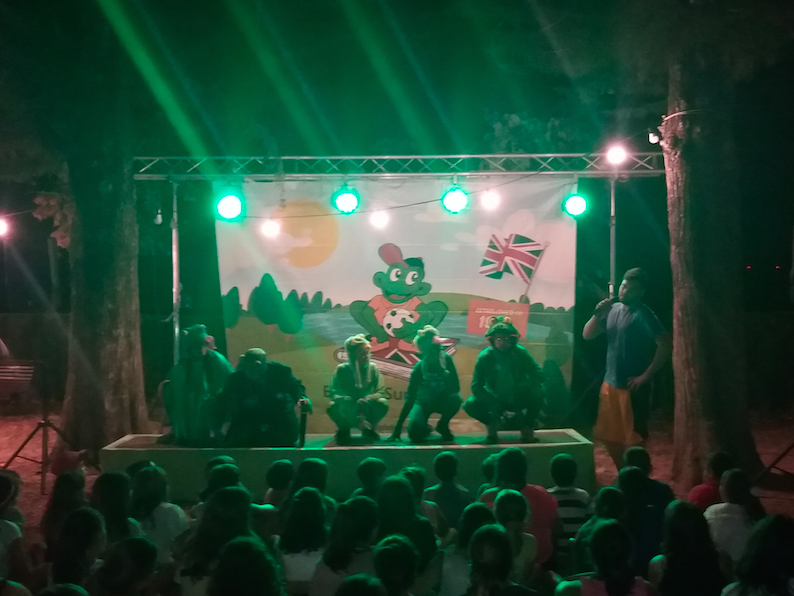 Remember to visit the clients' area to watch the pictures and send us an e-mail at esfpoblet@englishsummer.com. If you want to know all about this fantastic Summer Camp, follow us in Facebook, Twitter and Instagram