Good morning! Yesterday was a great day though it was hot, so we spent the afternoon refreshing at the swimming-pool and drinking a lot of water. Moreover the Olympic Games started, so everyone played handball, football, volley and basket with their team.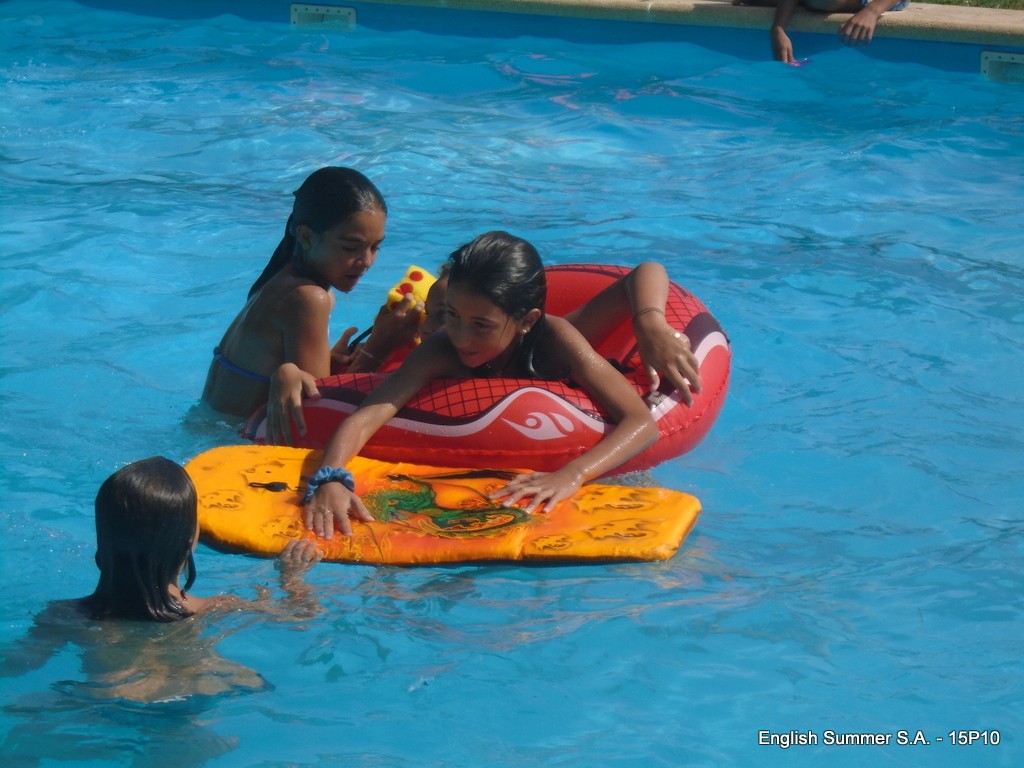 Anyway at night we did a performance and we were disguised as Far West. It was really funny and we enjoy the night not only seeing the performance but playing games, dancing and doing activities all together. We finished the night and everyone was tired so the kids fall asleep very quickly.
Por las mañanas seguimos con los Froggy Games en los campamentos de verano. Todos los niños se despiertan con mucha energía y se despejan del todo haciendo deporte desde las 8:15 hasta las 8:45. Siguen las clases de inglés y todos ya se han adaptado a la dinámica de las clases, a sus profesores y a sus compañeros.
Hoy es el primer día de llamadas y todos los alumnos pueden llamar por la mañana y por la tarde. ¡Además hoy es el Statue Day! El objetivo del día será quedarse quieto como una estatua, cada vez que se avise por los altavoces, sea lo que sea lo que estemos haciendo. Y esta noche… ¡Carnaval! Los niños y sus respectivos monitores haremos un disfraz para desfilar antes de ir a la disco a bailar. Y, como no puede ser de otro modo, hemos felicitado a Marcos!
Para mañana tenemos una sorpresa, de la que iremos dando más información en nuestro Twitter y Facebook, además de colgar las fotos de ayer en nuestro Flickr. ¡Echadle un vistazo y veréis lo bien que se lo están pasando TODOS!