Good morning! Today we woke up very early because most of us were going to Port Aventura and Costa Caribe (we will publish as much information as we can in our twitter). Although we were all asleep, we got on the buses and left Prades to have a great experience. The ones who are staying will have a very special day as well.
Ayer terminamos las clases de esta semana haciendo el examen de inglés y practicando la canción de fin de turno con nuestros compañeros. Después comimos y, por la tarde, seguimos haciendo rotaciones de olympics compitiendo para ganar puntos para nuestros equipos.
Si nos vais siguiendo en Flickr veréis que, aunque pasen los días, la piscina es la actividad estrella de los campamentos de verano en Prades. Esta vez, hicimos campeonato de natación por equipos.
Por la noche nuestros teachers nos prepararon una fiesta de súper héroes muy divertida con diferentes juegos y terminamos bailando un par de canciones antes de irnos a la cama a descansar.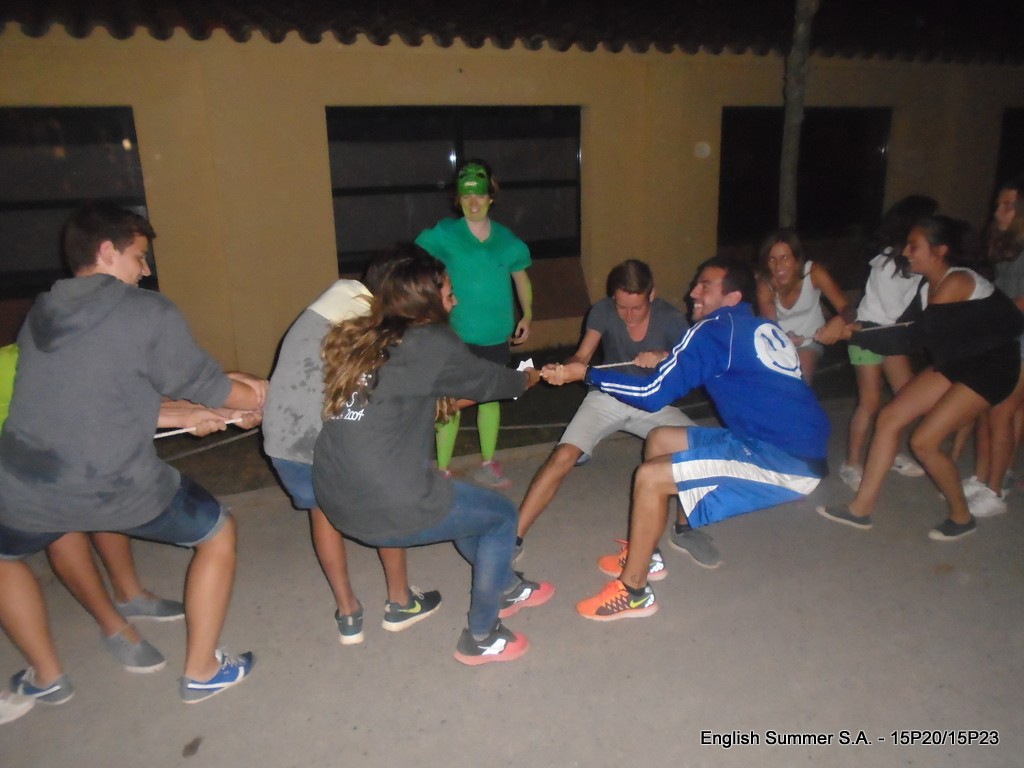 Hoy nos despedimos de Ana que ha finalizado sus semanas de formación como MP (Monitoring Project), felicidades!
¡El fin de semana empieza con muy buen pie!