Hello parents!
Yesterday we had our photos & video day. The cameras recorded us since we get up until we went to sleep.
During the afternoon english class, we had a PUB QUIZ with the teachers around the house.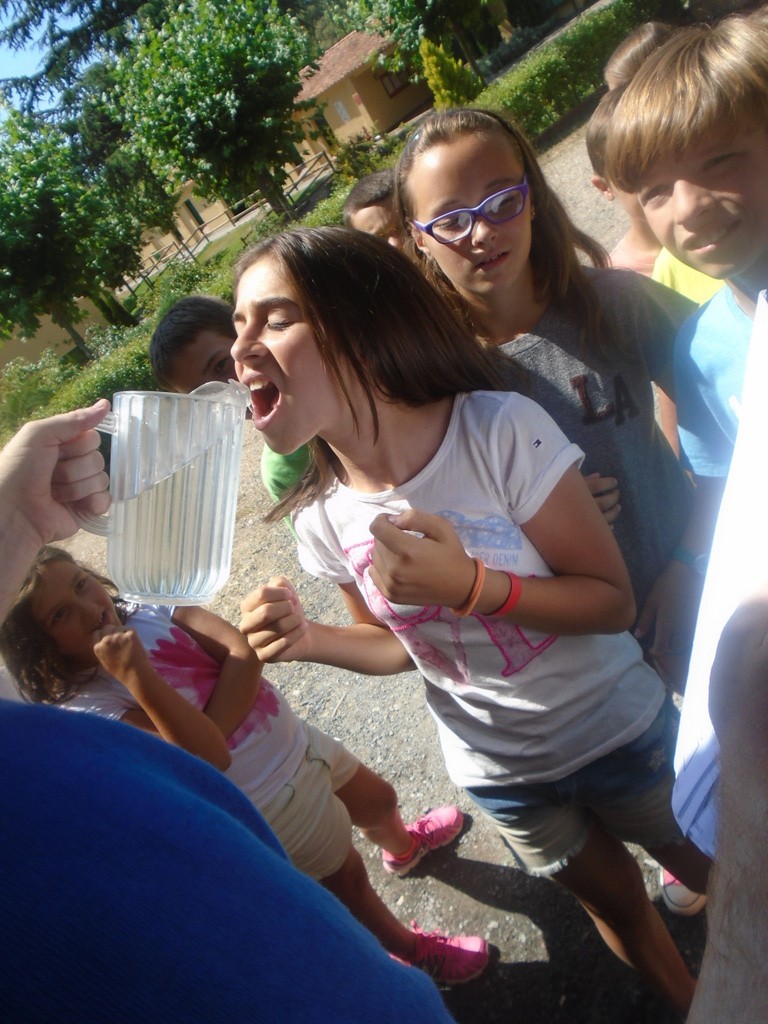 En la hora de la piscina nos reunimos por equipos para hacernos una foto y gracias al tiempo maravilloso que tenemos en los campamentos de verano de Prades pudimos bajar por el tobogán y fue muy divertido! After, we were fresh and we did two rotations of Olympics.
Por la noche la fiesta fue POLYNESIA, con un teatro de los monitores y hicimos los Athletics. It was the last night for the students of 15P23 that they are leaving today…
Mañana algunos nos vamos a Port Aventura y Costa Caribe. Esperemos tener buen tiempo!
Recordad que podéis seguirnos también en Facebook, Flickr y Twitter.
¡Adiós papás y mamás!