Y después de dos semanas, el turno poco a poco se acaba para muchos de nosotros. Para los que siguen, aún queda una semana llena de actividades, diversión y buenos momentos. Hoy nos tocará hacer maletas y empezar a despedirnos de nuestros compañeros.
Yesterday was a very busy day. We started the day with a pijama's disco and then dressed up for English lessons. In the afternoon after the last class of the day some of us put on our swimming suits and went to the swimming competition while the others tried their best in the athletics. Both activites allowed us to win more points for our Olympic teams; how exciting!
After finishing the activites we had a snack and then played sport also in our olympic teams. Usually we spend more time playing at the Olympics however, yesterday we played only one rotation in order for us to have time to dress up for the Oscars night.
The big party started and all of us were ready to enter the dining room in pairs where the photographer was waiting to take a picture of each fantastic couple. The dinner was served by the Teachers, MP's and Monitors and afterwards the award ceremony took place. We realy had a great night!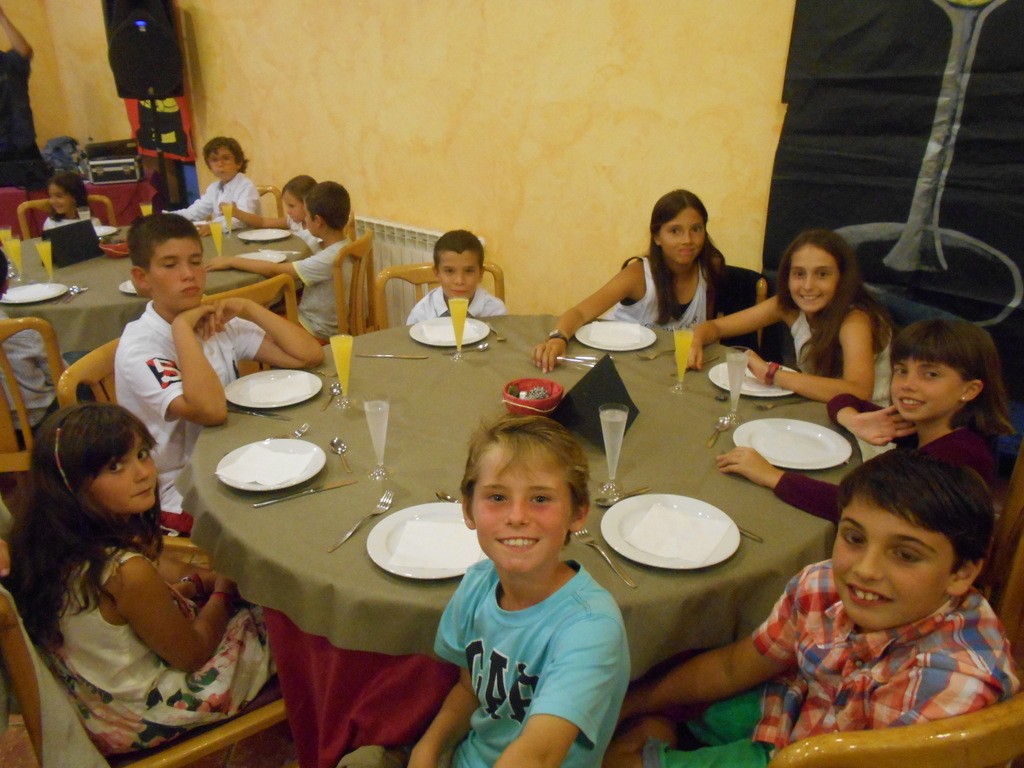 Y para seguir el ritmo, hoy hemos desayunado en la cama.
Esta tarde tenemos el examen de inglés, a ver qué tal nos va!
See you soon!