Hello parents!
What an exciting weekend we've had here in Prades! sunday in campamentos de inglés de Prades was like Sundays are supposed to be, relaxing. Well, to be honest it was not that relaxing, but considering our style it was relaxing enough.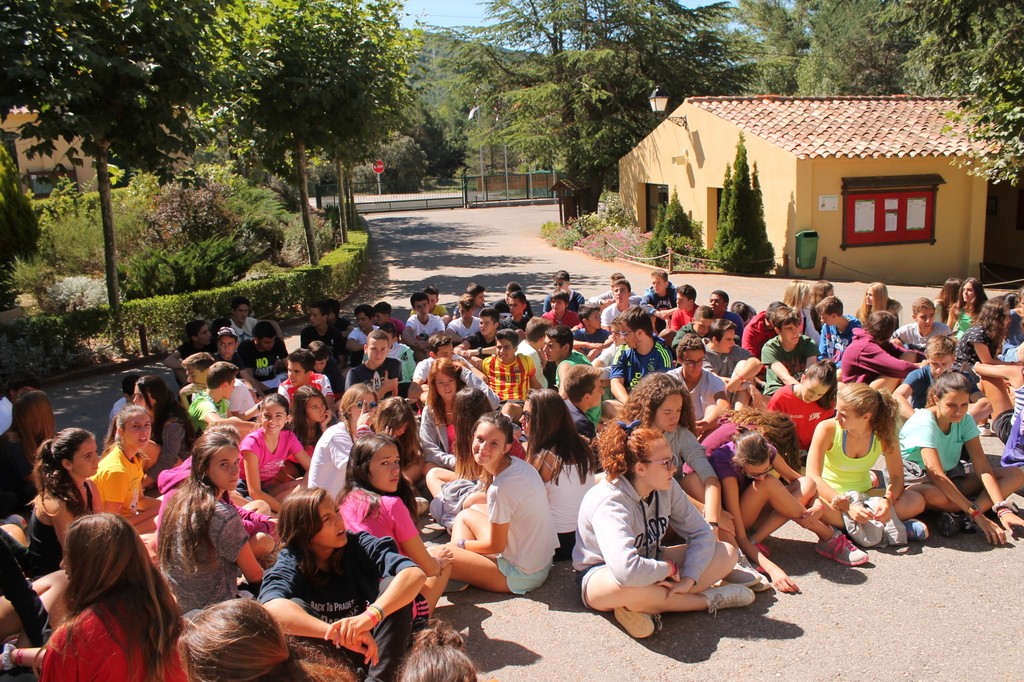 We were kept busy all day today, constantly on our feet! To prepare ourselves for the week ahead yesterday morning, we had the kids tidy up their rooms and change their sheets in the bedrooms.
After our morning of cleaning we began our athletics, taking part in a variety of activities between sprinting, long jump, track and weight throwing.
In the afternoon we dispersed in separate groups and took part in paintballing, climbing, archery and an obstacle course. All the kids had a great Sunday here at camp! Our party last night was called 'Remember Party', which consisted of the kids showing us their talents mediante un programa de tele conducido por dos alumnos que quisieron ser presentadores. Para ello tuvieron que passar unos durísimos cástings en el teatro después de comer. Cada grupo que se presentaba era valorado por un jurado bastante peculiar, pero que se supo ganar el cariño del público y fue de lo más justo con las valoraciones.
Al final la ganadora fue Daria Motozoba, con un solo impresionante y un torrente de voz que dejó al jurado y al público astonished.
Una vez terminó fuimos a la cama rapídismo, este finde ha sido tan agotador como increíble!