Buenos días papás y mamás!
Amanece un día más en los campamentos de inglés de Prades y por aquí seguimos as busy as usual. Yesterday was movie night, but it was also shake hands day, paintball day and many more things, we just can't stop!
Fuimos a las que ya son las últimas clases de inglés del turno, hay que ver cómo hemos avanzado con el temario, nuestros folders empiezan a pesar.  English challenge was actually particulary challenging, with a gramar crossword and a bunch of general knowledge questions such as «Who wrote a famous diary while hiding from the Nazis in Amsterdam?»
After English classes, los que no fueron a pintball el pasado domingo se pusieron rumbo a Prades, para disfrutar de un combate al más puro estilo estratega. Para ir entrando en calor fuimos andando desde la casa,  la montaña. It's much safer, no cars plus astonishing landscapes, all advantages.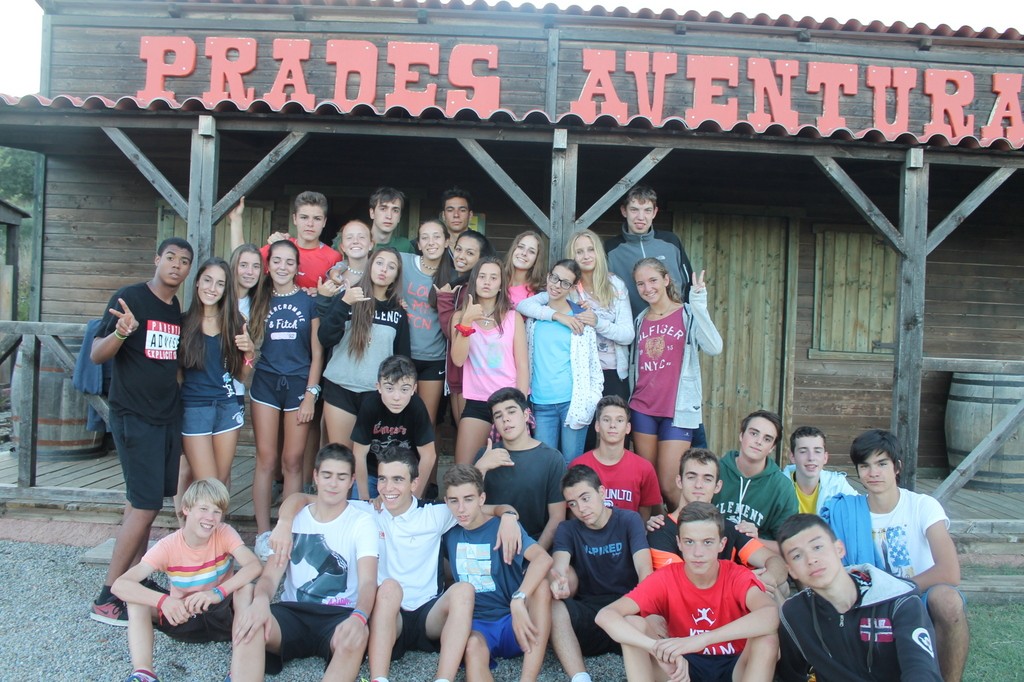 El resto estuvimos haciendo olympics y otras actividades de la tarde, y nos reunimos todos de nuevo a la hora de las duchas. A quiet night was waiting for us.
We had movie night!
Theater become Movie Theater, con barra de bebidas y palomitas incluída. We also had ushers, bodywards, business men and of coure our special guests, kids.
We saw ocho apellidos vascos, and by the time it ended we were half asleep, así que nos fuimos a la cama muy rápido, ya hasta mañana.
Stay Tunned parents! Remember our Facebook, Twitter and Flickr (we have had some trouble with this last one but fortunately it's fixed)
Cheers!