Un año más el 1P llega a su fin y tanto alumnos como monitores y directivos nos despedimos. El 1P ha sido un turno muy especial, lleno de emociones y actividades que ha pasado volando, no nos hemos dado cuenta y ya tenemos que decirnos adiós. Con la esperanza, sin embargo, de volver a vernos el año que viene.
Después de un SUPER DESAYUNO, durante la mañana hemos hecho nuestras maletas y hemos ensayado la ceremonia de clausura con los TEACHERS y MONITORES. Poco a poco los familiares habéis venido a recoger a vuestros chicos y chicas (¡qué ilusión!) la ceremonia ha empezado.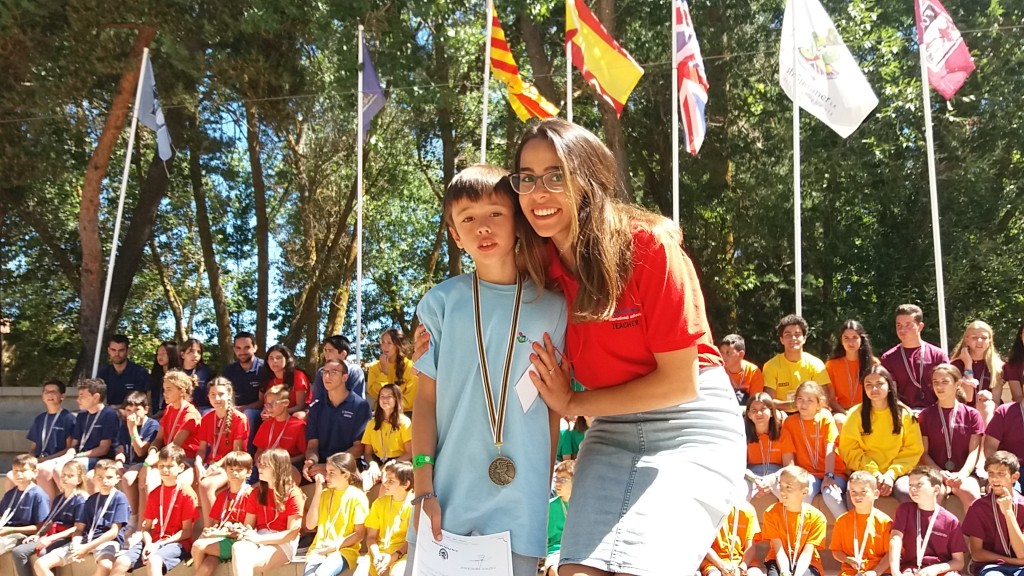 En un inicio los directivos han presentado el turno y los equipos de los OLYMPIC GAMES en orden de clasificación (del último al primero), además del TECH CAMP. Además, los TEACHERS han entregado un diploma al alumno más aventajado de cada clase y al que más ha mejorado. Para finalizar el check-out, los chicos y chicas han cantado la canción del turno en inglés y han hecho una demostración de los bailes que han aprendido esta semana.
Solo queda decir que cada turno es mágico en English Summer y que este año vamos a recordar con mucho cariño el 1P, sabiendo que cada día que pasa es un día menos para volver a abriros las puertas de Prades.
Another year has passed and 1P has reached it's end! Both monitors and teachers…its time to say goodbye. 1P has been a very special session, full of emotions and activities… it seems to us that this week just flew by! However, we hope to see you again next year.
The first thing we did on Sunday morning was having a SUPER BREAKFAST. After that, it was time to pick up our baggages and clean up our room! Then, we practiced the song that we were about to sing in front of the parents later on this day! Little by little our moms and dads have come to pick up us all… And finallly the closing ceremony took place!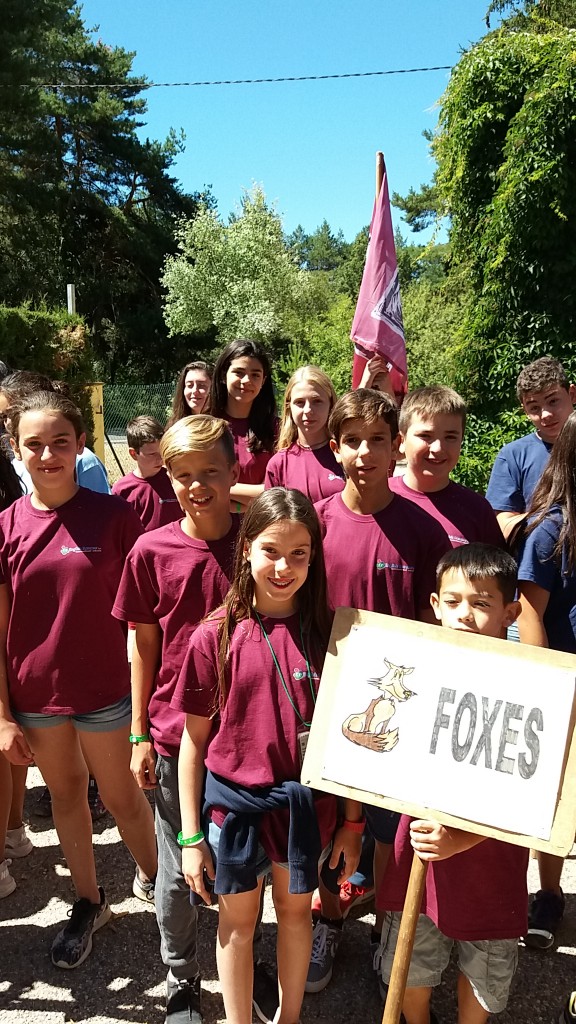 At the beggining of the ceremony, the directors of the house have presented the session and the OLYMPIC TEAMS in classification order (starting with the last classified and finishing with the first). Furthermore, the TECH CAMP was also presented! Later on, TEACHERS gave distinct awards to their students: «best improved award» and «best in class award» (Congratulations to all those who were awarded!). After all this, it was time to put in practice our singing and dancing skills… and we sang and danced in front of all our relatives!
And last but not least… we just to remind to ourselves how special and magic this session has been. Don't be sad for leaving… just keep in mind that it has already stated  the countdown for next 1P (only 364 days  guys!).