¡Buenísimos días a todos!
Ayer tuvimos un día lleno de mariachis, rancheras, COOPERACIÓN ¡y (mucha) diversión! Empezamos con el COOPERATIVE BREAKFAST (desayuno cooperativo), dónde nos sentamos por equipos y desayunamos juntos cambiando así de rutina y pudiendo fortalecer los lazos entre nosotros. De este modo todos aportamos nuestro granito de arena para construir un equipo muy unido. Como siempre, a las 10:00h los niños y niñas fueron a clase hasta la hora de comer (con un break de por medio) y después volvieron para realizar una hora más.
Como novedad del día de ayer, los juniors (primaria) y los seniors (secundaria) se dividieron para ir a la piscina para hacer las competiciones de natación los peques y hacer los ATHLETICS los mayores (que no pudimos hacer el día anterior por la lluvia). Después de la merienda alternamos el orden para que los juniors pudiesen hacer athletics y los seniors competición de natación.
Una vez finalizado, llegó la hora de jugar las OLIMPIADAS (OLYMPIC GAMES). Nos juntamos todos por equipos y compitieron en futbol, básquet, handball y volley (cada uno jugó un partido y cada día irán rotando por dichos deportes).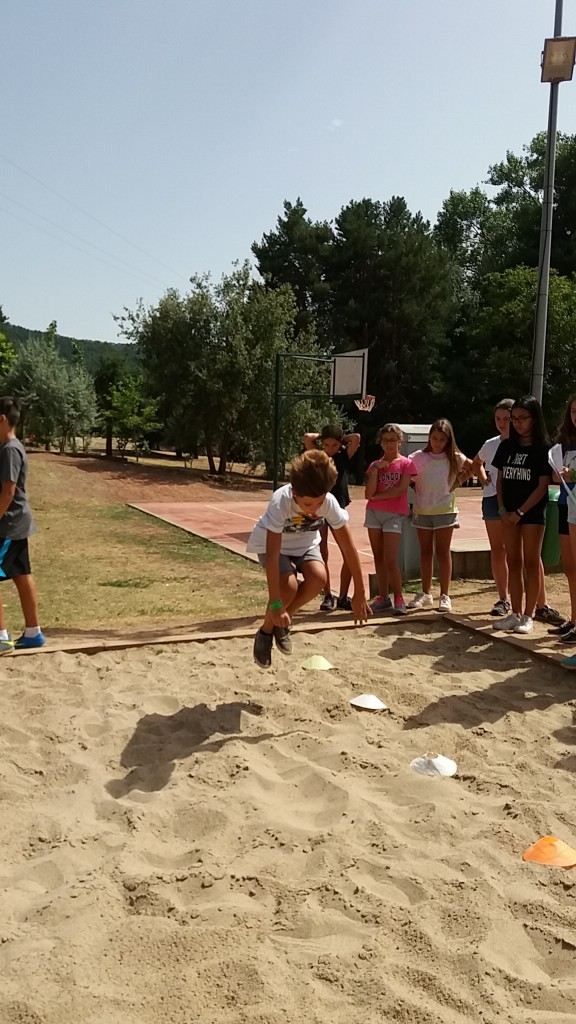 Después de haberse dejado la piel y de haber animado con entusiasmo a su equipo, todos fueron a las duchas, se prepararon y se pusieron guapos/as para la fiesta de la noche: MEXICO PARTY. Donde aparecieron unos mariachis para cantarnos algunas rancheras y animarnos la fiesta… ¡¡¡¡ANDELEEEEEEEE!!!!
Además de unos bailes típicos, también había fuera unos juegos montados para que si querían los chicos pudiesen pasarlo en grande con sus monitores. Acabamos con algunos de nuestros famosísimos bailes y finalmente…. a la cama. Que hoy nos espera más, pero no mejor, ¡¡¡porque es imposible!!!
Tenéis disponibles las fotos y vídeos del día en el área de clientes. Animaros a seguirnos en Twitter, Facebook e Instagram!
Good morning everyone!!!
Yesterday we had a day full of mariachis, rancheras, COOPERATION and a lot of fun! We began the day with the COOPERATIVE BREAKFAST, where we sat by teams and had breakfast together changing the routine this way and building strong links between us. As always, at 10:00 am all the kids went to class until lunch time (with a break in between) and later they came back to have an extra hour of class until 16:00 pm
Yesterday's innovation consisted of dividing juniors and seniors so that they could do different activities. When ones were in the pool doing swimming competitions, the other ones were doing the ATHLETICS (which we couldn't do the day before because of the rain). After the snack we changed the order so that both groups could perform both of the activities.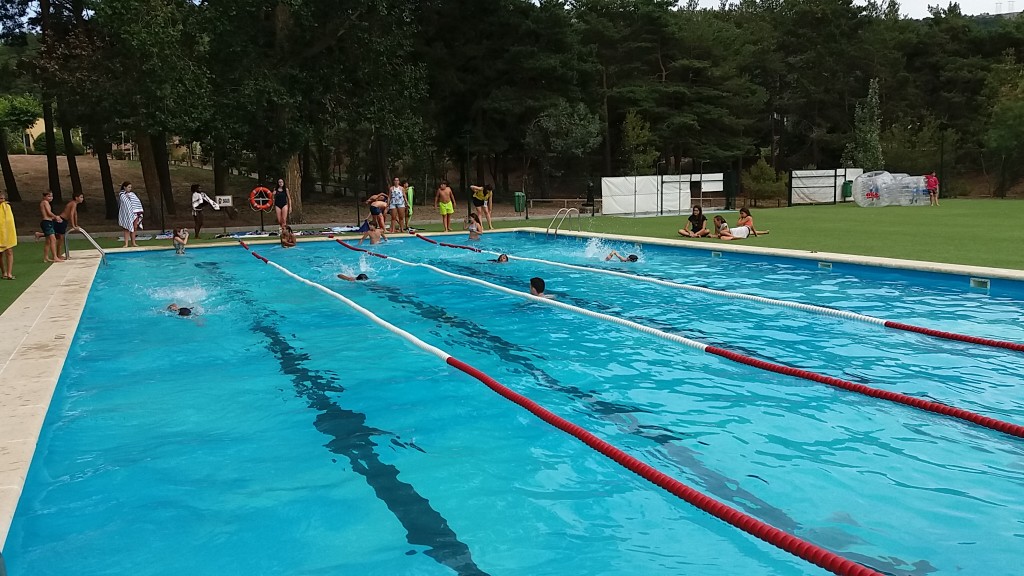 After all this, our boys and girls went to play the OLYMPIC GAMES which are basketball, soccer, volleyball and handball (yesterday they did one rotation).
After doing our best we went to have a shower, and got ready for yesterday's party: MEXICO PARTY. Where there were some mariachis who sang some rancheras and created a great ambience…. ANDELEEEEE!!!!
After some typical Mexican dances the kids could play some games outside if they wanted to have fun with their monitors. Finally, we finished with some of our world known dances and at last… we went to bed. Today we have more things to do, more but not better because it is impossible!!!!!
You have available the pictures of the day in the customer area. Remember to follow us on Twitter, Facebook and Instagram!