¡Good morning a todos y a todas!
Ayer fue un día de lo más activo. La temática era la siguiente: "Dance day" (a lo largo de todo el día teníamos que bailar al son de la musica monitores, alumnos, directivos, teachers… ¡TODOS Y TODAS!).  Nos levantamos a las 8:15 de la mañana para ir corriendo a los Froggy Games y sacarnos las legañas "all of a sudden". Después de eso… ¡A DESAYUNAR! Por orden (como ya sabemos todos) y poco a poco. Una vez cargadas las pilas, ordenada la habitación y lavados los dientes fueron todos a clase, ¡qué ganas! Cuando terminaron las clases de la mañana ya llegó la hora de comer. Seguidamente, una horita más de clases y ya estábamos listos para las actividades deportivas de la tarde… ¡SI ES QUE NO PARAMOS!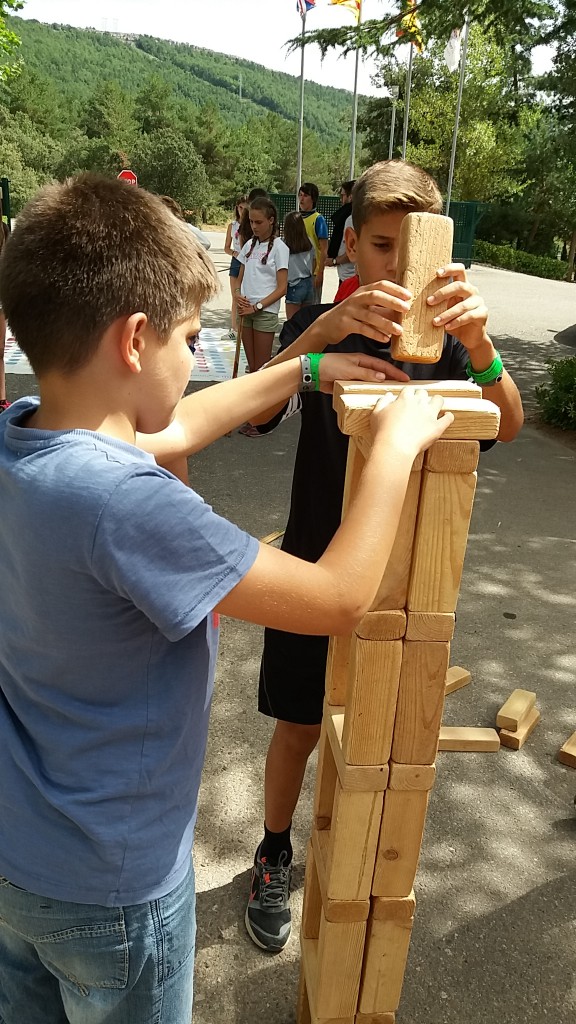 A las 16:00 h los juniors (primaria) fueron a la piscina mientras que los seniors (secundaria) fueron a los clubs! Dichas actividades duraron 1h y cuando finalizaron… todos a merendar! Más tarde, intercambiamos las actividades (seniors al agua y juniors a jugar!). A las 19:00 h (una vez la temperatura empezaba a bajar) llegó el momento de los OLYMPIC GAMES. Donde lo dimos todo jugando y animando a nuestro equipo. Una vez finalizados, fuimos todos a las duchas, donde entramos como niños y salimos como auténticos ROCKERS ya que ayer tuvo lugar una de las fiestas más esperadas del turno… the ROCK AND ROLL NIGHT!!!! Los alumnos fueron los protagonistas de la fiesta y algunos monitores interpretaron a los personajes principales de la película GREASE (Danny Zuko y Sandy), ¡junto a ellos no podian faltar nos T-BOYS y las PINK LADIES!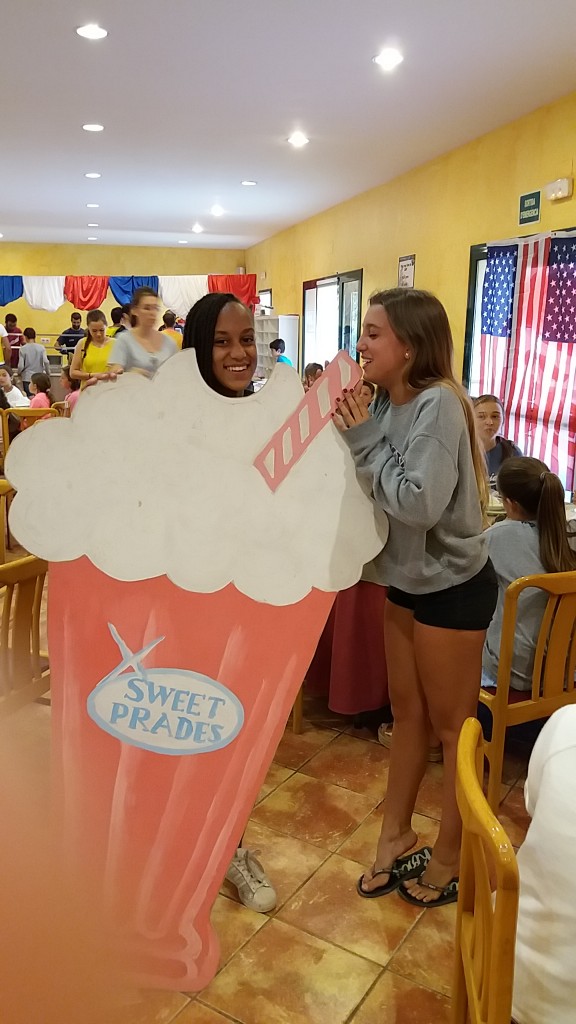 Cenamos auténticas burguers y se montaron diferentes juegos para que los alumnos rotaran por ellos antes y después de la cena. Finalmente, cerramos la fiesta con un concurso de baile al más puro estilo de rock 'n roll en el cual participaron parejas formadas por un chico y una chica. Dimos un diploma a la pareja ganadora y además, uno para aquel niño y aquella niña que consiguieron disfrazarse como un rockero/a de película. Llegaron las 23:00 h y… ¡todo el mundo a la cama para reponer fuerzas! ¡¡¡Seguimos a tope!!!
Recordad que podéis seguirnos en Facebook, Instagram y Twitter. Encontraréis todas las fotos del turno en el área de clientes.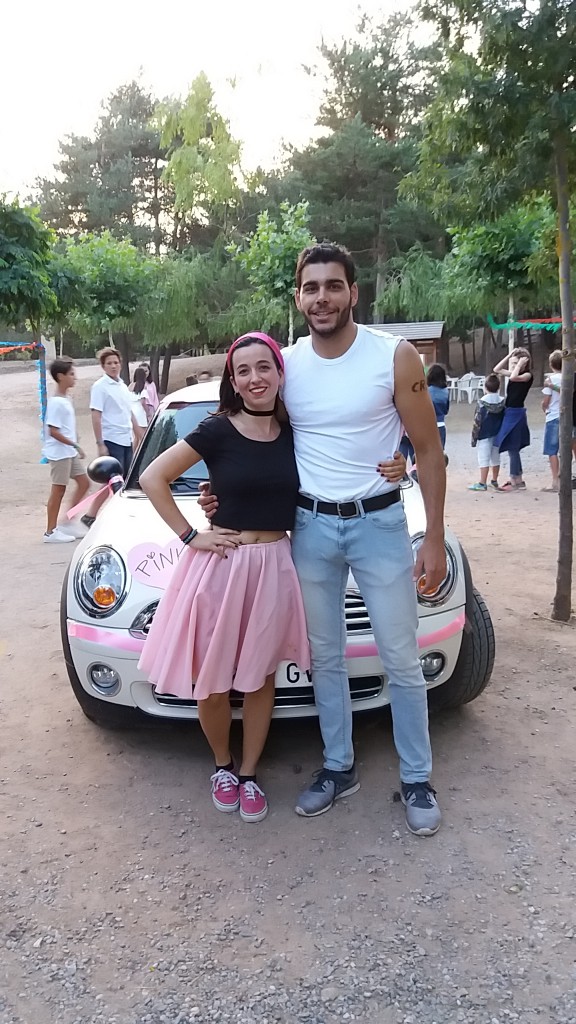 ¡Good morning everyone!
Yesterday was a very active day, we had a special thematic: "Dance day" (we had to dance to the sound of music all day). We woke up at 8:15 am so that we could have time to do the froggy games and get ready for the day! After that, we went to have breakfast and directly to class. When morning classes were over, we had lunch and then an hour more of class. Then we were ready for the sport activities of the afternoon… WE CAN'T STOP!!!
At 16:00 pm the juniors went to the pool while the seniors did clubs. After an hour, it was snack time and then we changed roles (seniors to the pool and juniors to the clubs!) After that, at 19:00 pm we did the OLYMPIC GAMES!! Where we cheared our teams and played ones against the others. Once we finished, we went to the shower and got out of it like authentic rockers,  ROCK AND ROLL NIGHT was about to begin!!! Of course we could not miss the aparition of Danny Zuko and Sandy and their T-boys and Pink Ladies!!!
We had authentic american burgers for dinner and we played different games that were prepared outside to the rhythm of the music. We did the dancing competition where all the dancing couples formed by a boy and a girl could participate. Finally, we gave a diploma to the winning couple and to the boy and girl who were best dressed in a rock and roll costume. And at last…. we went to bed!!!
Don't forget to follow us on Facebook, Instagram and Twitter! You will find all the photos available in the customer area.