¡BUENÍSIMOS DÍAS!
¡Menudo día intenso que pasamos ayer! Llegó la fiesta más esperada por muchos niños:FORMAL DRESS. Tras unos días pensando en la ropa que llevarían, si irían con pareja o no, o en los premios que iban a recibir. Pero… aún queda todo el día para que llegue la fiesta y no quisimos parar ni un minuto. Empezamos el día con un desayuno peculiar… REVERSE BREAKFAST! Este consistía en desayunar cambiando el orden de los turnos (el que normalmente es el primero fue el último y el que es el cuarto turno fue el primero) y con la ropa cambiada de sitio: los calcetines en las manos, la camiseta del revés, un zapato de cada… ¡No dejaron de sorprendernos con sus modelitos tan ingeniosos!
Al finalizar el desayuno volvimos a la rutina de todos los días. Fuimos a clase hasta las 11:30 am que tuvimos un pequeño break, tras el cual volvimos a clase hasta la 13:30 que nos fuimos a comer. Después, juniors piscina y seniors clubs (más tarde cambiaron).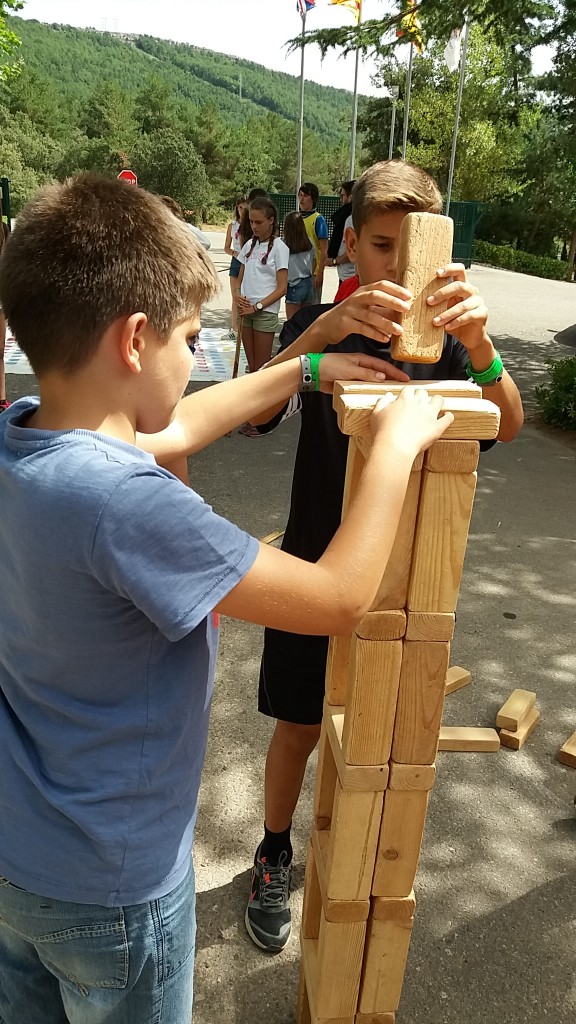 A las 18:45 fue hora de los OLYMPIC GAMES. Ayer empezamos los partidos un poco antes y los terminamos antes también para que los chicos y chicas tuvieran más tiempo en las duchas para prepararse bien para la noche. Todos se pusieron sus conjuntos de gala y se acicalaron como en ninguna otra fiesta del turno… ¡¡y hay que decir que estaban todos realmente guapísimos!!
A las 20:30 llegó el momento… entraron al comedor por parejas o grupos y ahí les esperaba el fotógrafo para hacerles una bonita foto. Se sentaron por grupos y los monitores servimos la cena a nuesros alumnos. La gala fue inaugurada por una actuación de baile de nuestros teachers. Entre los entrantes y el segundo plato, tres de nuestras monitoras nos emocionaron cantando una canción.  Una vez finalizado el menú especial de la cena, se empezaron a repartir los premios por monitor. Todos los alumnos recibieron un premio. Tras hacer la entrega a las 23:30 nos fuimos a la cam.  Un poco más tarde que los otros días ¡¡pero la fiesta de ayer lo merecía!!
Recordar que si queréis ver más fotos u obtener más información sobre el turno, podéis visitar nuestro Facebook, Twitter, Instagram y Flickr.
Good morning everyone!
Yesterday was a day full of emotions… All the kids woke up super excited for that night's party: FORMAL DRESS PARTY! We started the day with the "REVERSE BREAKAST". As the name says, this thematic breakfast consisted on entering to the dinning hall the other way round; those who usually enter the last came in the first ones! Furthermore, the kids dressed up also "the other way round".
After having breakfast, the kids went to class, then had a snack and then they went to have lunch. At 15:00 pm they all went back to class in order to learn English for one more hour. Later, juniors went to the swimming-pool while the seniors went to have clubs. As usual once they finished, they changed.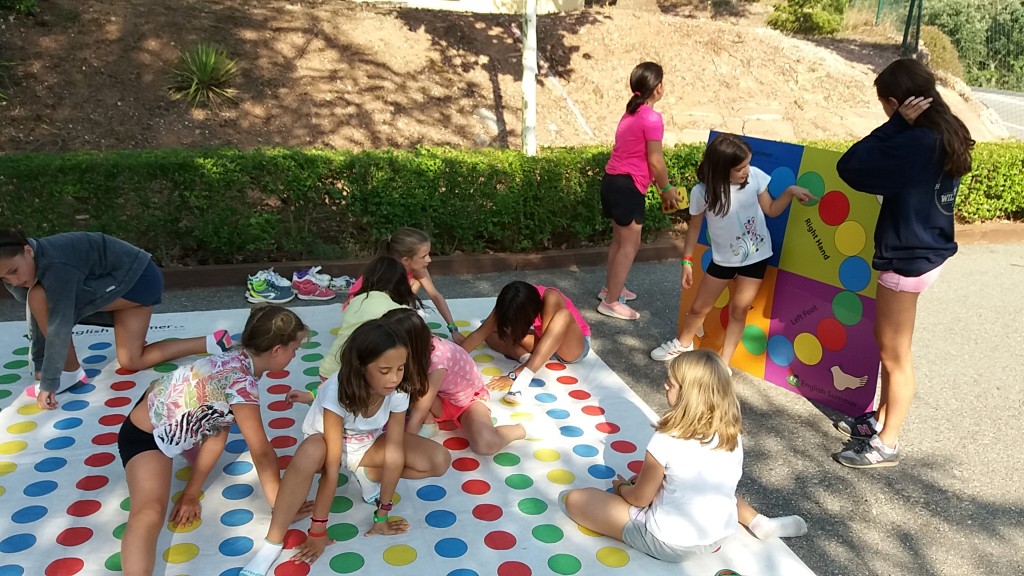 Later on, at 18:45 (earlier than usual), the children went to play OLYMPIC GAMES. Once they finished, they went as quickly as possible to have showers and get ready for the night: FORMAL DRESS PARTY! Surprsingly we were all ready at 20:30 pm. Some of the kids decided to spend the night with a couple they chose. In order to get into the dinning-hall they had to walk through the red carpet and take a picture… this way they will remember this moment for the rest of their lives! We had a very special menu and all of our monitors were our waiters! After having dinner the award ceremony started. We finished the party at 23:30 (later than usual!) The kids were super excited!
Remember that we will be posting more information about the term in the blog and you can see updated pictures in our Flickr. You can also follow us on Facebook, Twitter and Instagram.