Good afternoon everyone!
Ayer empezamos el día con una sorpresita, ¡bajamos a desayunar en pijama! Our teens wore all kinds of pyjamas, from plaid to unicorned. After having breakfast, the students went to their english classes as usual. Before having lunch, we did a casting in which teens could show their artistic skills as members of the pink ladies and T Birds, for the party of the night. Después de la comida y como es habitual, los teenagers disfrutaron de sus English Aternoon Activities.
Tras haber finalizado las actividades de inglés, nos dividimos por grupos de edades (promesas y amateurs) para realizar más actividades: clubs and swimming pool. First of all, the promesas started going to the swimming pool and later they went to clubs. After the break, the positions had been changed and the «promesas» went to clubs and amateurs to the swimming pool.
The clubs were divided into four different activities:
-Castells
-Acrosport
-Hockey
-Slack line
Earlier than usual, we started the party with a Grease performance made by the teens. Acabada la actuación, disfrutamos de un fantástico american dinner con actuación de rock and roll incluida, it seems like the typical grease restaurant! Mientras cenábamos, los teens podían participar en las diferenres actividades distribuidas por el garden, como el circuito de karts.
And there is no better way to end the day than dancing in a rock and roll competition. Los teens más bailadores se apuntaron por parejas a la competición en la cual pudieron demostrar sus skills y sus ganas de darlo todo en la pista de baile, like authentic rock & rollers! Al final los jueces escogieron a la pareja ganadora y también al ganador al mejor costume tanto para chicas como chicos.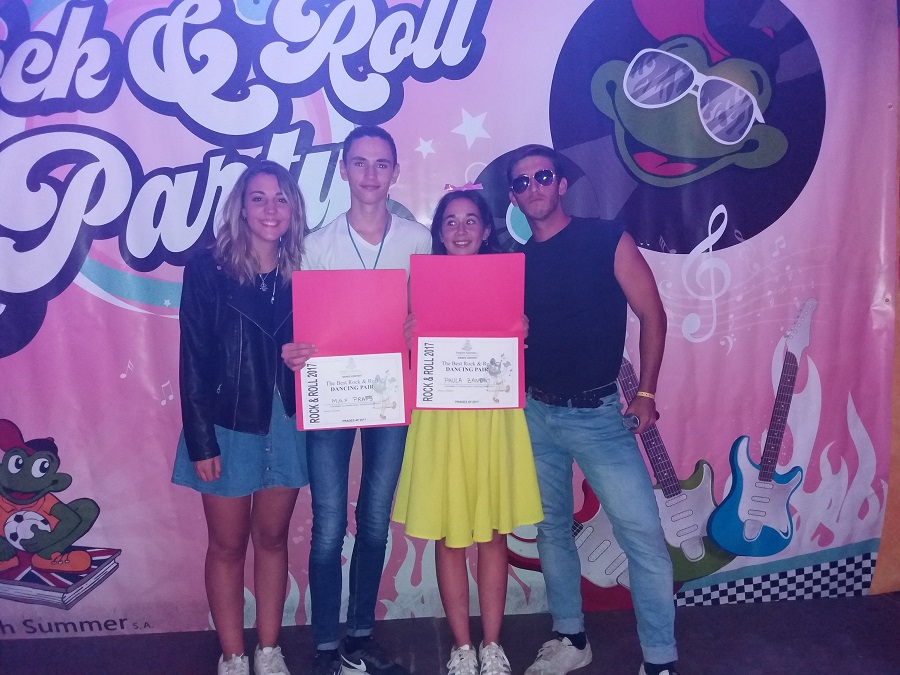 Y agárrense porque mañana nos vamos a PORT AVENTURA!!!
Don't forget to follow us on Twitter, Facebook and Instagram! And take a look at our photos in the Customer Area.
Have a nice day!