Hello there parents! Today is the day!
El sol brilla en Prades. Hoy es el primer día en los campamentos de English Summer. ¡Esperar todo el año ha dado sus frutos! We have everything ready to start the term, the only thing that is missing is you. Here we go!
A las cuatro de la tarde, los niños y  las familias han empezado a llegar. We were looking forward to meet you! Después de conocernos, darnos dos besos y un abrazo, instalarnos en las habitaciones y pasar por el check-in, nos hemos reunido delante de las gradas todo el turno. Bye, bye parents! Tras las presentaciones de teachers y monitores, hemos acompañado a los alumnos a las clases, donde han realizado el primer examen de nivel de inglés.
Antes de cenar, nos hemos vuelto a reunir para que el Director de la casa explicase las normas del campamento, así como el horario, las actividades y el funcionamiento del turno. Luego nos hemos juntado con los teachers y hemos ido a cenar. It was delicious!
There are some kids who are staying just one week (18P10), and others staying for three weeks (18P13). Moreover, in this term there are students doing Tech Camp (18P11). Those are a lot of children to know,  so tonight we are going to do some games to know each other and to break the ice. We are a family!
Furthermore, someone special is visiting us after dinner. Can you guess who is it? FROGGY!
Durante la fiesta hemos tenido la oportunidad de aprender los nuevos bailes y canciones que sonaran en la casa de Prades durante el verano. Vemos que aún estáis muy verdes, como froggy, pero tenemos todo el turno para aprendernos las coreografías a la perfección.
We, the monitors, are willing to spend our summer holidays with you, kids.
Let's get this started!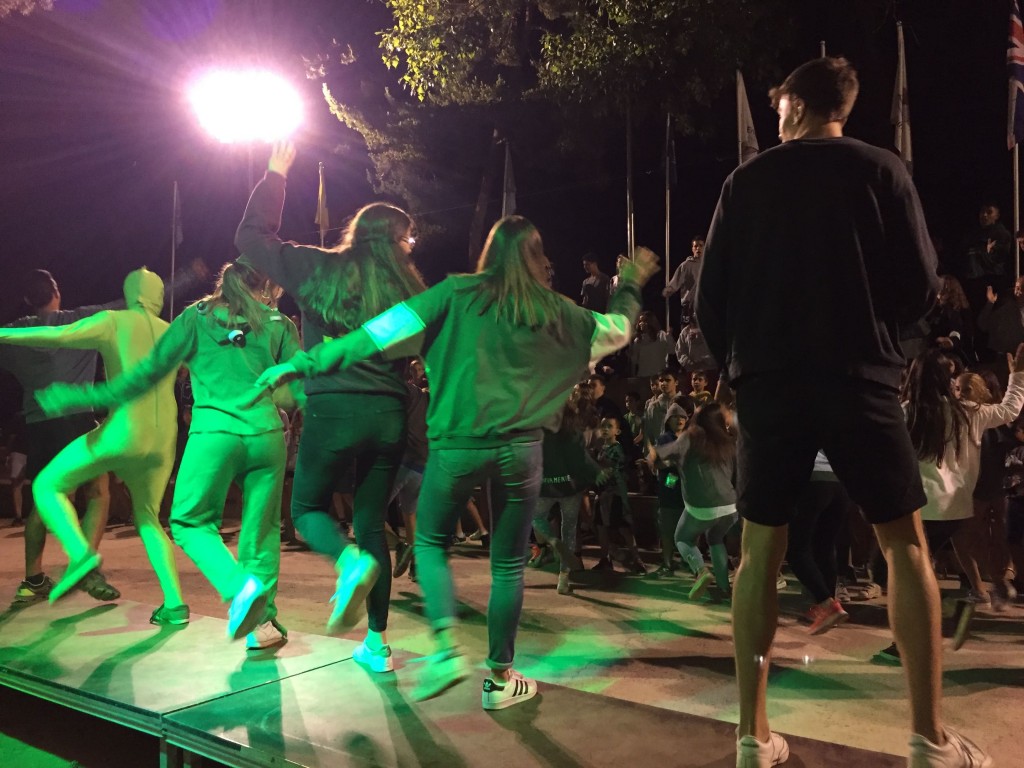 Este ha sido el primer día del turno. Lo que bien empieza, mejor acaba, so this can only go all the way up. Ahora toca irse a la cama para descansar y coger fuerzas para mañana; que seguro que será otro día.
Os recordamos que podéis seguirnos por todas nuestras redes sociales: Facebook, Twitter, Instagram  y en el área de clientes, desde donde podéis acceder al álbum de fotos de nuestro campamento de inglés.
See you soon!
#Froggy