Good morning parents,
Ayer nos despertamos al ritmo de Under The Same Sun, de Ben Howard. Después de dar los primeros buenos días de la mañana, nos cambiamos de ropa, hicimos la cama y nos fuimos a desayunar. Pineapple juice, cookies and jam. Podéis ver fotos del desayuno en nuestro Flickr (al cual se accede a través del Área de Clientes). Ya de buena mañana, todos los niños y niñas sonríen y alegran la casa.
Time to go to class! After breakfast the kids brushed their teeth and went straight to their classes, where teachers were waiting for them with enthusiasm. It was the last day of classes before the final exam, where children would show how much they have improved. This following week the level is going to increase!
En el snack time, como ya viene siendo habitual, los niños disfrutaron de una pieza de fruta fresca, un rato de móvil y de la compañía de sus amigos y monitores.
Al regresar de clase a las 13:30, fuimos por turnos al comedor, donde nos esperaban unos Delicious carbonara spaghetti, some yummy Patty beef and a yogurt.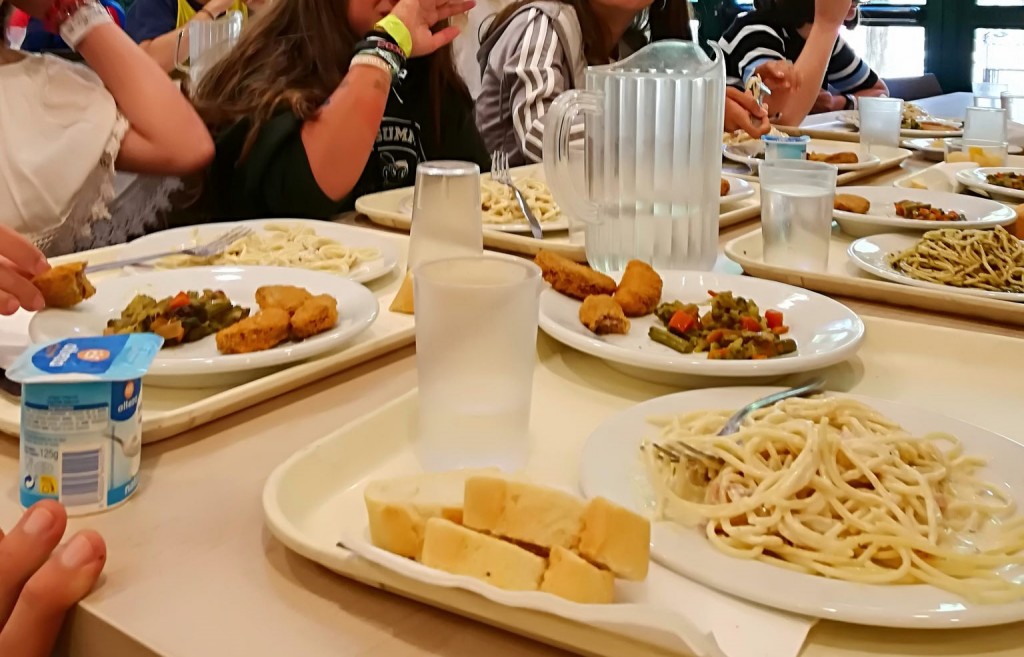 Al acabar, los niños y las niñas tuvieron tiempo para jugar al world championship y para acabar el English Challenge.
Kids went back to class and monitors started to prepare the clubs of the afternoon. Let's explain two more clubs:
Night Line
In this club, students must cross an easy circuit with tires, trees, branches and tunnels. Easy, right? Well, it's not if you can't see. They cover their eyes with a black handkerchief, losing completely their sight. Firstly they have to do the Blind Snake: kids make a queue blindfolded. Then they have to go ahead guiding themselves just by the monitor voice. The second one is the Blind Workpairs, in which they have to make pairs and guide one the other to the end of the line.
Construction Tech
We give instructions, construction materials and the freedom to create. The only thing they are told is that they have to create a catapult in teams. First, to train themselves, they have to do small smart activities, like Threading the needles. And after that, they have to start building the catapult.
Mientras unos estaban en clubs, los otros en la piscina. Aprovechando el buen tiempo y que los niños se comportan estupendamente, sacamos a la piscina las bolas gigantes de zoorbing. Parecía una atracción de PortAventura, porque la cola para subirse era interminable.
Olympic time! Teams disputed their matches with respect and fair play, as always. The Bees team is starting to get ahead of the other teams. Who will win the competition?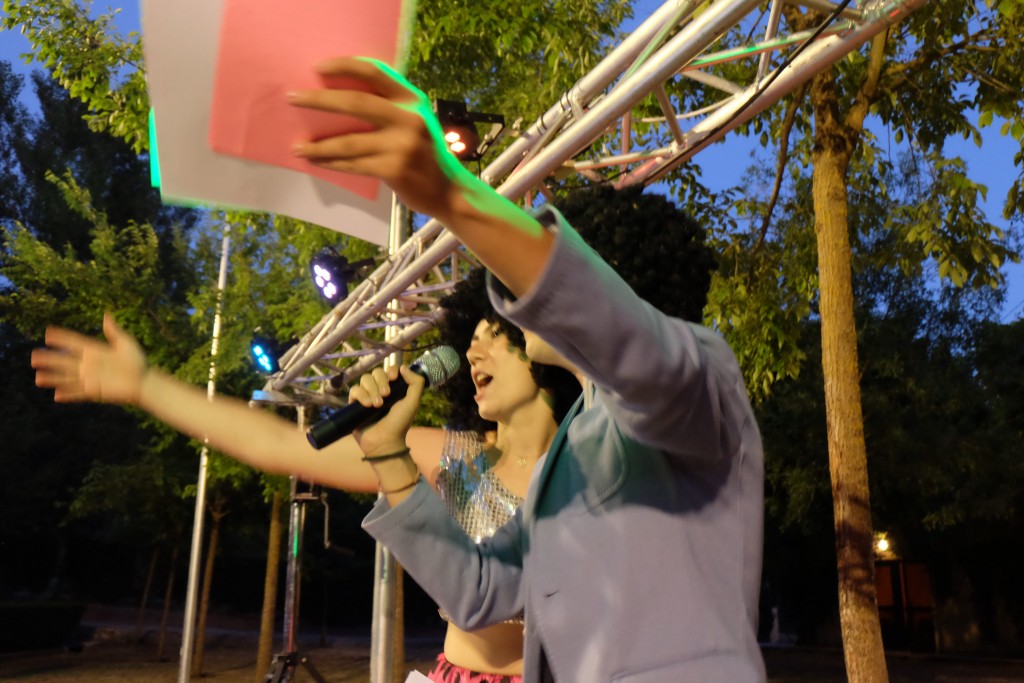 Al acabar, ducha y cena. Luego, reunimos a los niños delante de las gradas, todos con sudadera ya que refrescaba, y empezamos la fiesta: The Big Froggygame! En un tablero de oca gigante, las ocho fichas de los ocho equipos. Cada equipo tira el dado una vez por turno, y dependiendo del número del dado, tienen que ir a un lugar u otro de la casa, donde les esperaban seis actividades diferentes:
Create the word
The longest worm
Pyramid
Line-up challenge
Guess the teacher
Counting game
We must play as a team and respect the others
Al acabar, el equipo que realizase antes y correctamente todas las pruebas se alzaría con la victoria, el título de ganador y los puntos decisivos para la competición.
Acabamos la noche con el baile del verano. Sin embargo, los niños querían más, así que les dimos más; dos canciones especiales de turno para bailar y cantar todos juntos.
El día de ayer acabó igual que empezó: con sonrisas y alegría. Esto solo puede ir all the way up!
Os recordamos que podéis seguirnos por todas nuestras redes sociales: Facebook, Twitter, Instagram y en el área de clientes, desde donde podéis acceder al álbum de fotos de nuestro campamento de verano en inglés. Follow us 
See you soon!
#Froggy