Good morning parents,
Ayer nos despertamos todos a las 8:00 porque había ¡froggy games! Los niños y niñas se activaron con diferentes juegos y fuimos a desayunar al comedor por turnos.
After having breakfast all the students got ready for the first hour and a half of English class. It's snack time! Students called their parents to say hi and tell them all the activities they have done. Then, they went back to class.
Mmm… se nota el hambre y los niños y niñas van al comedor con su grupo, su monitor y teacher. Después de recoger y dejar el comedor como lo habíamos encontrado, nos lavamos dientes y volvimos a la última hora de clase de inglés del día.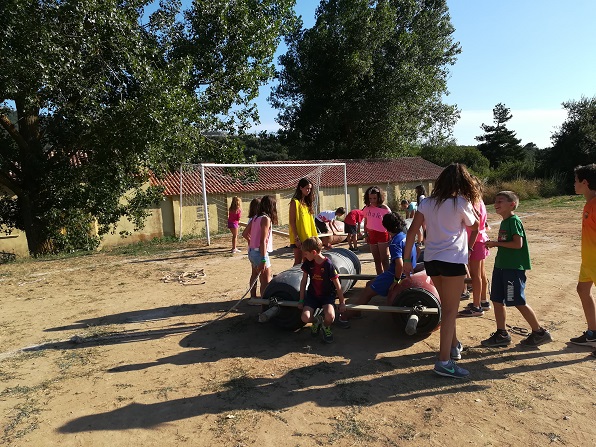 Then, it was time to chill out, so Juniors went to the swimming pool and Seniors to Clubs. In the swimming pool the children started the swimming competition: a tournament to get points for the teams. After the competition, we played with balls and we danced.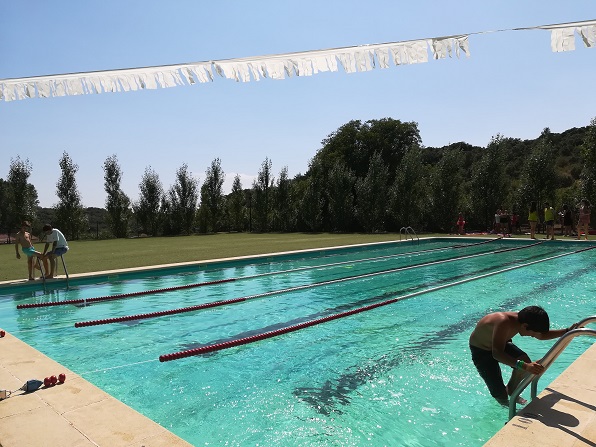 We did another rotation of Olympics: basketball, handball, volleyball and football!
Después de ducharnos y quedarnos frescos, fuimos todos a cenar. And then it was time to party!
Fuimos a la piscina, donde el espectáculo empezaba: en una parte, una gran mesa de electrónica y luces. Nuestros DJs fueron rotándose para animar el ambiente. Moreover, we had some special guests last night: DJ Kiko Rivera, Pepa Pig y Amaia y Alfred.  En la otra parte de la piscina teníamos montados un sinfín de juegos temáticos donde aquellos que no querían bailar o simplemente les apetecía jugar con sus amigos pudiesen pasar un buen rato igualmente.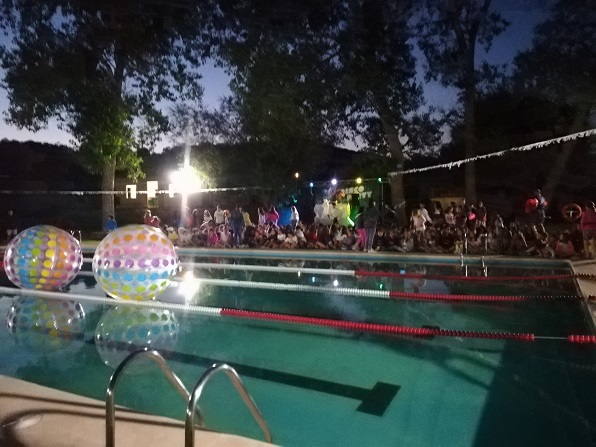 Algunos acabaron la fiesta saltando y botando al ritmo del beat, otros riendo y jugando; eso sí, todos felices.
Seguid todas las novedades en nuestras redes sociales: Facebook, Twitter, Instagram. Las fotos que colgamos en el área de clientes son un reflejo de lo bien que lo estamos pasando, no dudéis en echarles un vistazo 

See you soon!
#Froggy