Good morning parents!
Yesterday, we woke up in Prades Summer Camp and got ready for the last day of most of the children, so they enjoyed a lot! We had breakfast, and they get ready for the first english class. They reviewed the lessons they have been learning this week before the exam.
The bell rang, y los niños salieron corriendo de las clases para comer un poco de fruta y llamar por teléfono, antes de volver de nuevo a la clase de inglés.
A las 13.00 bajamos a comer por turnos al comedor y nos preparamos para el examen. Los niños  tuvieron que demostrar todo lo que han aprendido durante esta semana.
After the exam, Juniors went to the swimming pool and Seniors to clubs. Los niños disfrutaron en la piscina y aprovecharon para jugar y bailar.
Después de merendar, cambiamos de actividad y los Juniors fueron a los Clubs, y los Seniors a la piscina.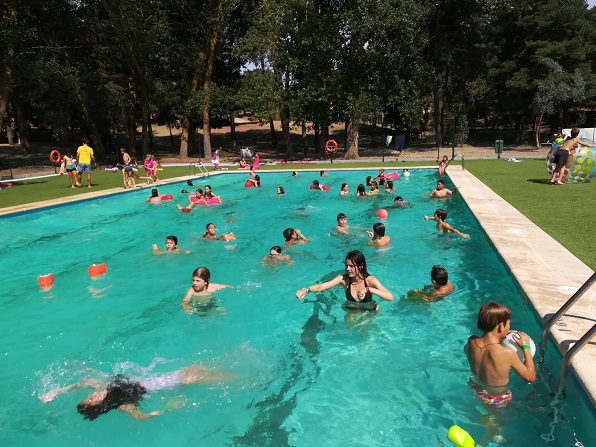 It was shower time, so everybody went to their room to get ready for night. Los niños aprovecharon para doblar su ropa y preparar la maleta.
After dinner, everyone went to the theater. Estuvimos viendo las fotos del turno, y pasamos a la disco, donde disfrutamos de la friendship night and, practicando los bailes del verano, nos despedimos de los compañeros. Ha sido un turno increíble, y eso se ha notado en la cara de los niños. Todos aprovecharon para despedirse de sus amigos y monitores y terminaron llorando. It has been a fantastic turn!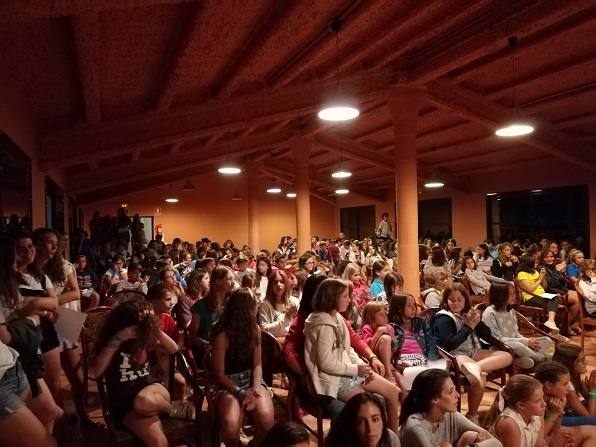 #froggy
Seguidnos en Facebook, Twitter e Instagram y sentid la magia del campamento a través de las fotos que colgamos en el área de clientes