Good morning parents,
Ayer nos levantamos muy pocos en los campamentos de verano de Prades, ya que el día anterior se fueron muchos niños y niñas, ¡qué ganas de recibir a los nuevos compañeros!
We started the day with a delicious breakfast to get ready for the Athletics: a competition between the Olympic teams where they played different sport games. Then, they went to the swimming pool because the weather was fantastic!
Al mismo tiempo, los padres de los nuevos alumnos fueron llegando y haciendo el Check-in, y de ahí  fuimos todos juntos a comer donde aprovechamos para realizar las primeras presentaciones.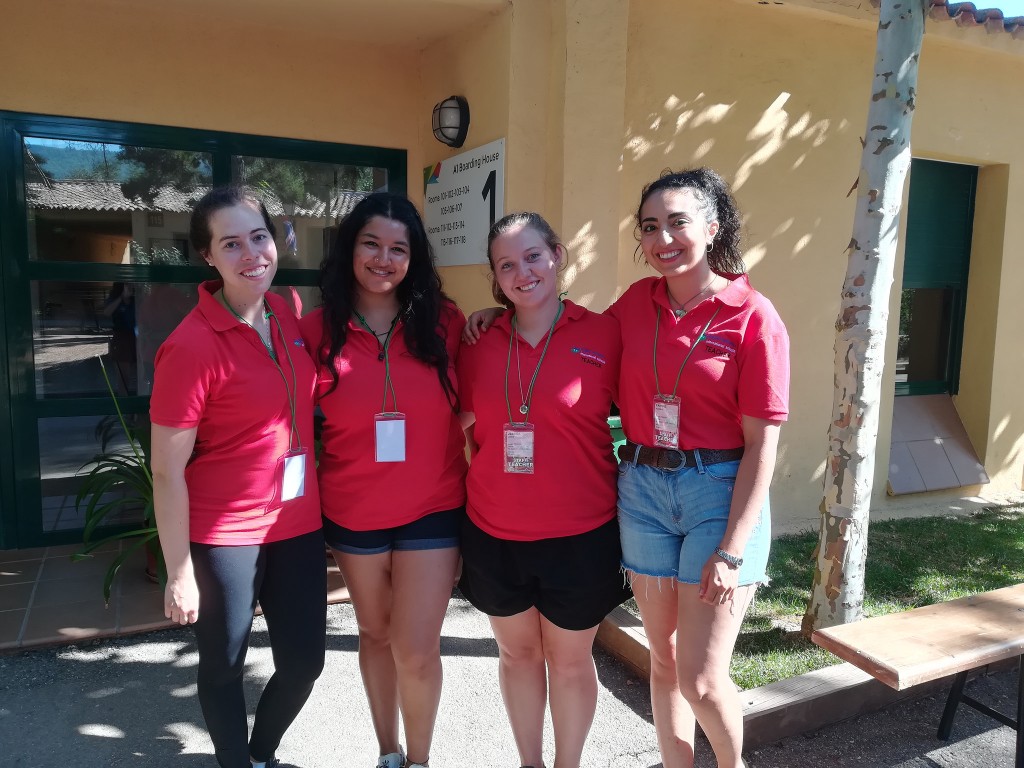 Después de comer, fuimos todos juntos al teatro e hicimos una presentación de los monitores y teachers. El director de los teachers fue llamando a los niños que acababan de llegar para realizar la prueba de nivel, y poder asignarles la clase. We are going to improve our english our best!
Teníamos muchas ganas de ir todos juntos a la piscina, así que pasamos la tarde relajados y merendamos allí.
Después nos reunimos todos con nuestro monitor para hacer una presentación de cada alumno y del monitor, y una serie de juegos para aprendernos nombres y conocernos. Your kids were very excited to start the term! Cada vez nos suenan más las caras y nos vamos conociendo.
Además, en el personal los niños que llevan aquí ya una semana tuvieron tiempo para llamar por teléfono.
Antes de ir a cenar nos fuimos todos a las duchas y nos preparamos para la fiesta. Sudadera, y ¡a cenar! Froggy is visiting Prades to meet all the kids and say hi to them. It's a pleasure for Froggy! Tras su visita, los niños y niñas hicieron una rotación de diferentes juegos de integración.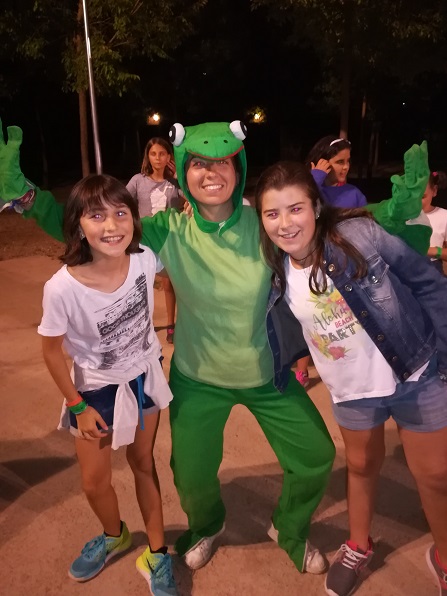 Para terminar este primer día tan intenso, bailamos las canciones del turno «Solo Dance!» y nos fuimos a descansar: ¡Nos espera una semana increíble!
#froggy
Os recordamos que podéis seguirnos en Facebook, Twitter e Instagram y ver los detalles en las fotos que colgamos a diario en el área de clientes.