¡Buenos días desde Prades! Tal y como pudisteis ver en las fotos que colgamos a diario en el Área de clientes, ayer desayunamos en pijama, una forma de sentirse como en casa. Because this is their home for the Summer.
As we promised, we're going to explain to you a little more about their afternoon classes. Every afternoon the students of the English Summer SA Camp will take part in activities that they have chosen. There are 6 activities the students may choose from. The activities are, for example:
Theatre: Students carry out different tasks in order to produce a theatre. Tasks include writing the script, directing the theatre, acting, and creating costumes and sets.
Team Building: In this activity the teenagers will complete different tasks as a team through English. Each day the groups will be given an objective that can only be achieved by working together through English.
Blog: Each day the students will learn different skills for writing creatively and producing an entry for the blog that will be posted here each day!
Speaking skills: Students will learn how to use English to complete important tasks such as debating, meeting new people, interviewing, doing presentations and using English for work.
Business Studies: In groups students learn business English vocabulary and create and design a product. They must learn to give a presentation about their product and sell it to the audience.
Exam Preparation: Students prepare for First Certificate and Advanced Exams by doing practice papers and questions.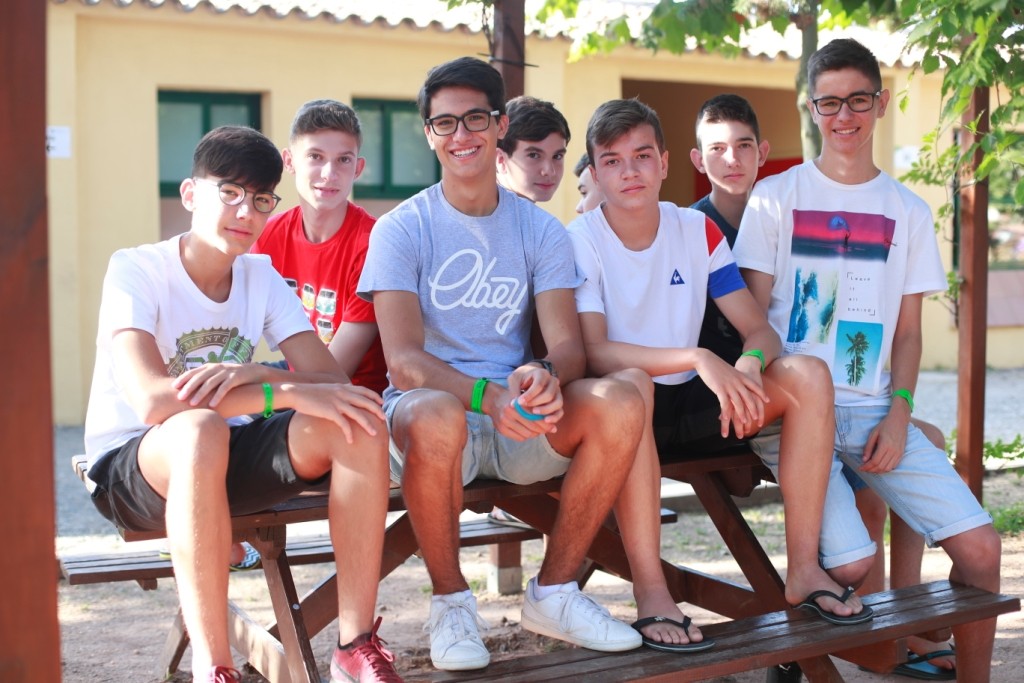 Ayer al fin empezó la competición deportiva de los campamentos de verano. Hicieron dos rotaciones, es decir, jugaron a dos de los deportes mencionados en el post de ayer.
Después de cenar, al caer la noche, ¡TODO SE LLENÓ DE COLOR! Tanto los monitores, los teachers como los alumnos, se caracterizaron con brazaletes y pinturas fluorescentes, trasladándonos a la famosa fiesta tailandesa en medio de la jungla, ¡the half moon party!
Os recordamos que podéis seguirnos en Facebook, Twitter e Instagram y ver las fotos que colgamos a diario a través del área de clientes, ¿estáis listos para alucinar con las de la fiesta de ayer por la noche?
See you soon!
#Froggy