Good morning everybody! Yesterday we woke up with Perm by Bruno Mars.
El día se desarrolló de forma habitual. Después de desayunar, comenzaron las míticas clases de inglés de nuestros campamentos de verano.  Then the teenagers had their mobile phones during snack time. After that, as always, they returned to class and then went to have lunch.
At the swimming pool time we had another surprise prepared. But this time the stars were two of our students Lua and Ia Ruiz. With the help of another student Noa Durán they had prepared a Synchronized swimming show. It was amazing!!
Como de costumbre al finalizar la piscina los alumnos tuvieron junto con la merienda la posibilidad de comprar algún otro snack en el bar a la vez que disponían de sus dispositivos móviles.
A continuación, empezaron a introducirse los pequeños cambios del día en relación al programa de actividades habitual de los campamentos de inglés. Due to the fact that at night we were going to enjoy a formal dress, the teenagers needed more time during the shower in order to be prepared for the gala. Es por eso que únicamente realizamos una rotación de Olympics, aunque un poco más larga de lo habitual, alrededor de 45 minutos en lugar de dos rotaciones de 30 minutos, a fin de que los alumnos dispusieran de 15 minutos adicionales para poder arreglarse.
After the shower time, the party started. All the students were on the grandstands waiting to be called by pairs. Once called they took a photo together and started to entering the dining room. Esta vez en lugar de sentarse a cenar por grupo de monitor, se sentaron con sus parejas y aquellas otras parejas con las que tienen más afinidad. La cena fue deliciosa, compuesta por un pica-pica de varias tapas, como croquetas, patatas bravas, calamares, pinchos morunos y demás.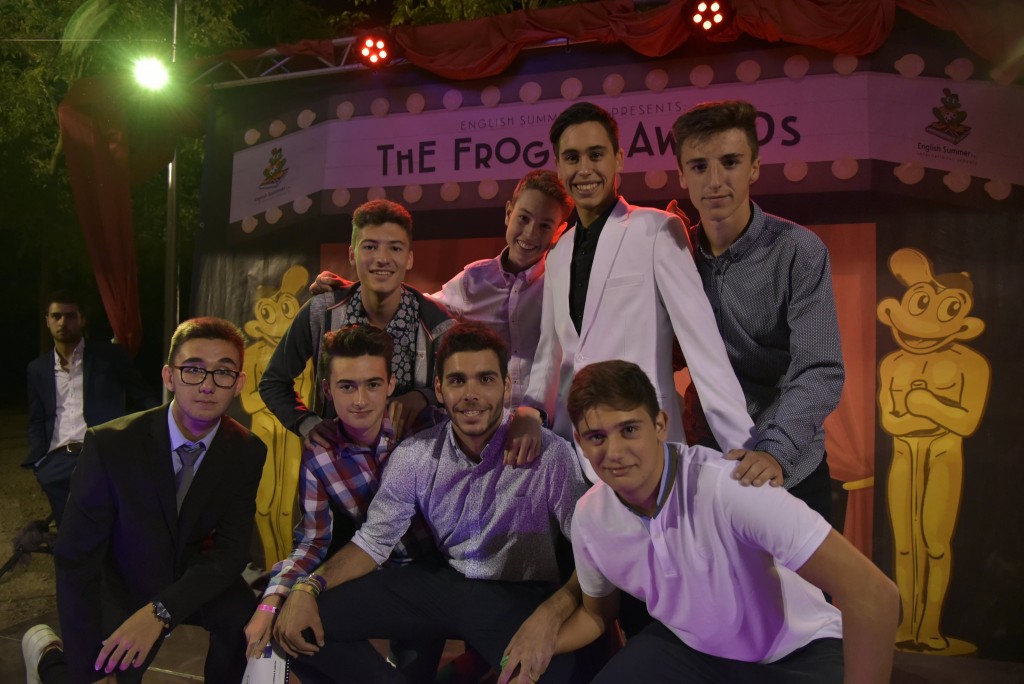 Once everybody had finished, all the teenagers went again to the grandstands where the monitors started to give them the Froggy Awards. We ended the party dancing all together to the new dance of the term: Shake señora
¡Esto es todo por hoy! See you soon!
Os recordamos que podéis seguirnos en Facebook, Twitter e Instagram para ver las novedades del campamento y mirad las fotos a través del área de clientes!
#Froggy