Good morning everybody!
Today we have lots of things to share with you! Over the last few days we have done a lot of activities!
On Friday the students did exams in the afternoon, in the environment there are a lot of nerves because the students want to keep improving and move to classes of higher levels.
Una vez acabadas las clases y durante el tiempo tuvimos una pequeña actuación de nuestro monitor Pol Joven cantante del grupo Thinkin' Wild, allí nos pudimos relajar, jugar a palas, a cartas, a pelota o simplemente bañarnos.
Después los adolescentes tuvieron tiempo para merendar, utilizar los móviles e hicieron la última rotación de los Olympics de los campamentos de verano de 2 semanas. Y por la noche…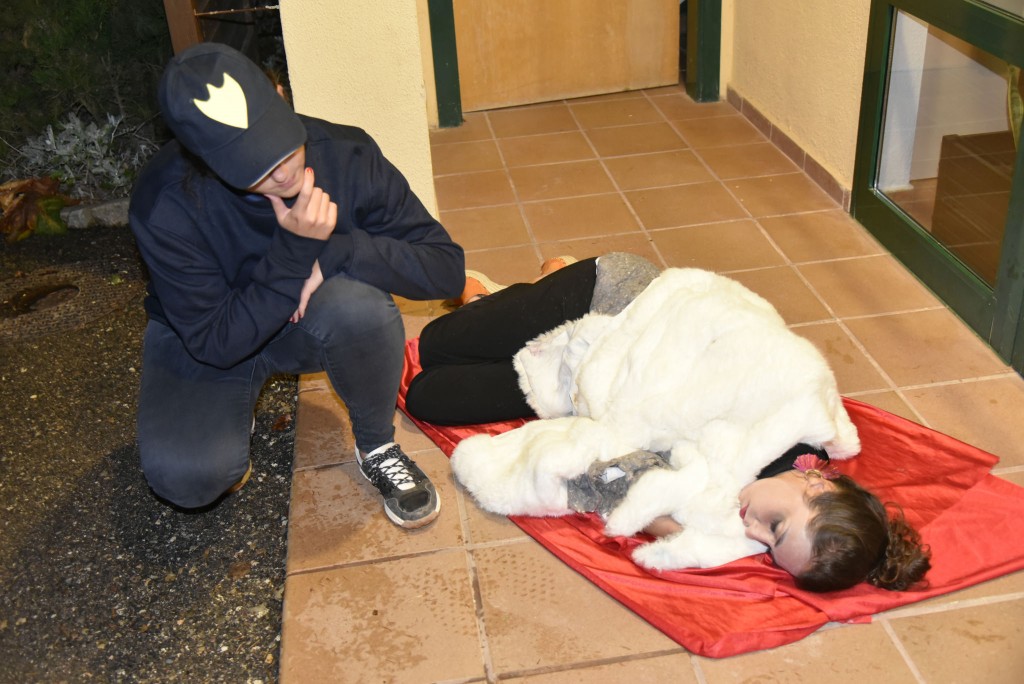 At night there was a big scream, something bad happened in the Hotel in Prades, the rich woman Miss. Walter was murdered, and her body was found at the reception of the hotel, who was it…? Who had a motive to kill her… There were a lot of people like the gardener, the handyman, the waitress, the butler, the tennis teacher, the cook, the milkman, and many others, the students had to find the murderer before he or she could get away. All the teenagers, with their teams, had to solve all the riddles that the different characters told them, some of them were quite easy while the others…never would find the answer. Finally, with their help our police, caught the murderer and put him/her behind bars in the jail.
Al finalizar el día tuvimos que ir temprano a dormir porque el día siguiente teníamos la excursión a la playa de Tamarit, otra de las casas de los campamentos de inglés.
El sábado al levantarnos ya nos preparamos para pasar todo el día en Tamarit.
For the students it's a great day because they could have fun in the swimming pool or at the beach. There were just a few moments without sun, but the rest of the day was very sunny.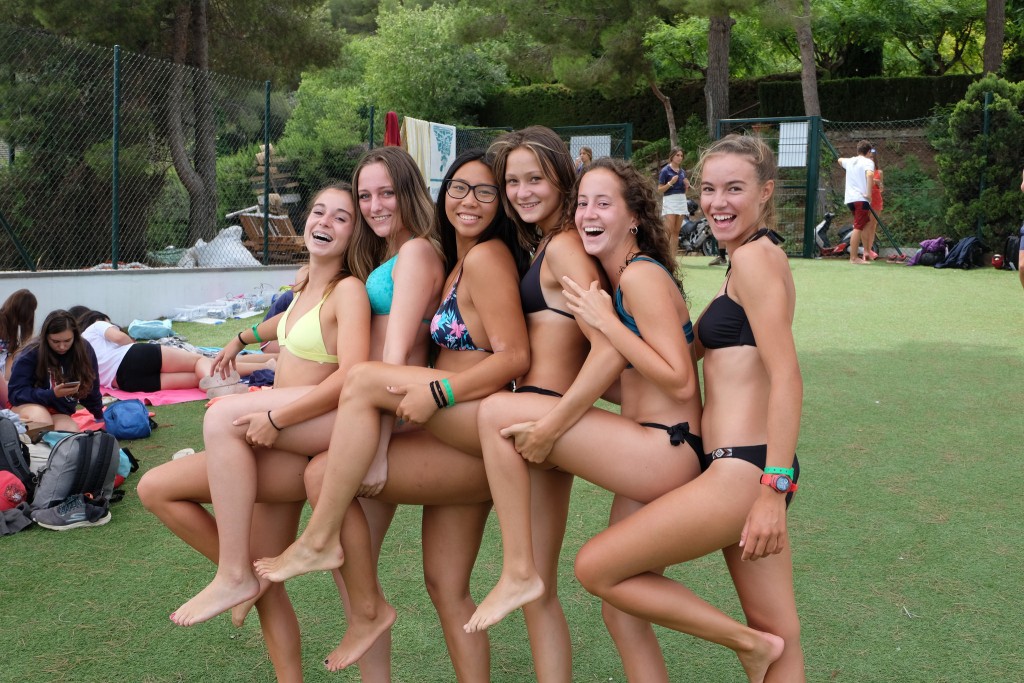 We ate there as well and when we went to the beach they had a lot of games to play, even some of them started a rugby match, they could rest or sunbathe on the towels or play in the sea, it was difficult to take some of them out of the water or the towels.
¡Una vez en la casa, BBQ! Teníamos costillas, pinchos, patatas al horno, aros de cebolla y sobre todo mucha mucha salsa barbacoa, despedida de algunos de los alumnos de dos semanas y los monitores que se marchaban, así que, abrazos y lágrimas por todos lados, muchas emociones afloraron en la última noche de los casi 90 alumnos que solo se quedaban 2 semanas.
Ayer domingo, nos levantamos alrededor de 240 alumnos sabiendo que solo se quedarían a dormir cerca de 160. Durante la mañana últimos preparativos y clausura del turno de 2 semanas de este 2018.
Al finalizar los que nos quedamos fuimos a comer, hicimos piscina hasta tarde, hicimos un poco de deporte y personal con los cambios de algunos alumnos con los monitores que se quedaron y ya por la noche después de cenar, hicking night. We went to Prades walking with flashlights. There the teenagers could get some drinks and take their mobile phones with them. When we came back they just went to bed and rested because the weekend was very long.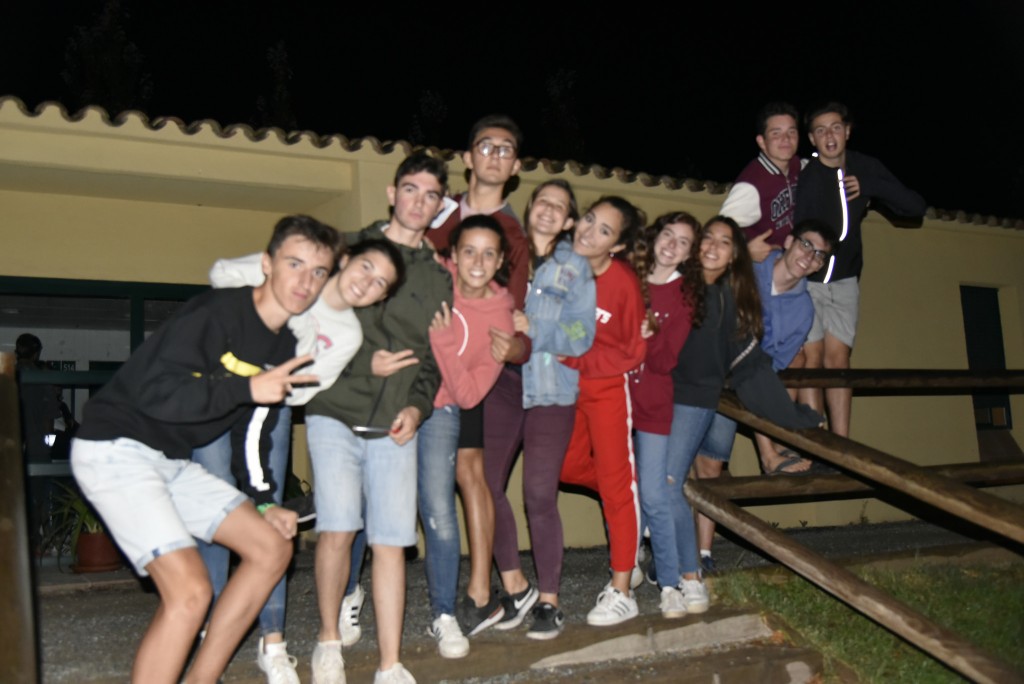 ¡Esto es todo por hoy! See you tomorrow!
Seguidnos en Facebook, Twitter e Instagram para ver las novedades del campamento y mirad las fotos a través del área de clientes 

 Keep having fun with us!!!
#Froggy