Buenos días!
Ayer nos levantamos a ritmo de Avicii y su Waiting for love, con mucha energía y ganas de festival durante todo el día.
After breakfast the students went to their classes and the levels for this week are:
PET: class 1
FCE: class 2 – class 6
CAE: class 7 – class 9
Also we still have two classes for the FCE exam preparation and one for CAE exam in our English camp.
After classes they had a surprise, we prepared a little music festival during the break time, there was a lot of music, colours, confetti, time to call or talk with parents and friends and of course if they wanted to eat something we had, as always, a piece of fruit or our bar food, and everything in front of the reception, very close to the classes.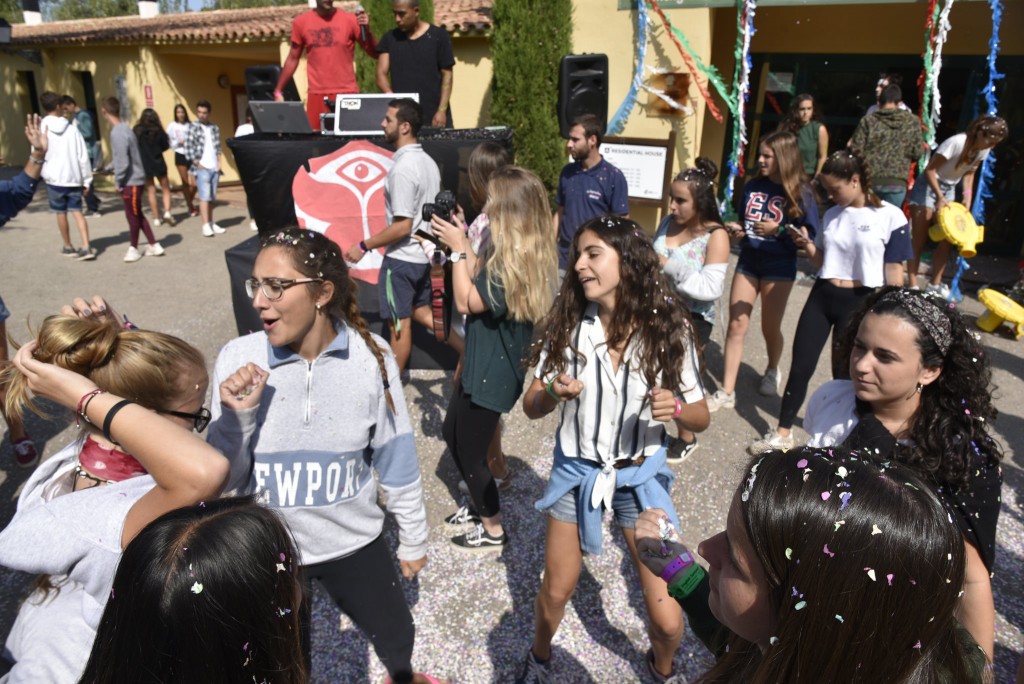 In the afternoon they had the English activities, as last week and some of them wrote a newspaper, here one as an example: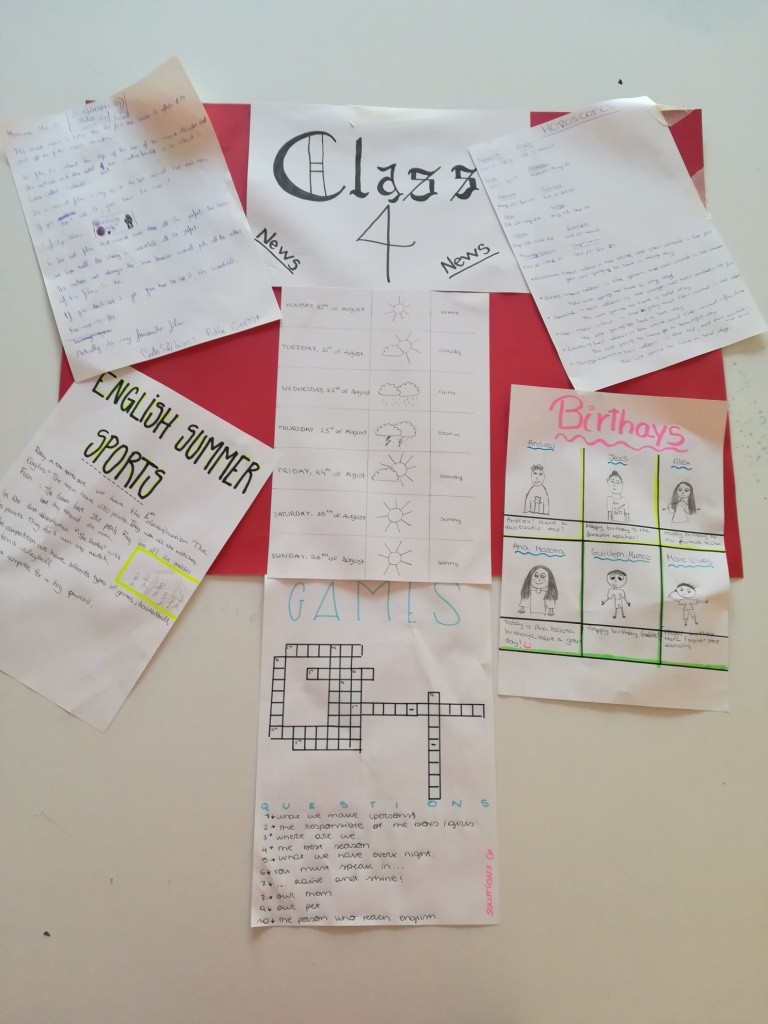 Una vez acabadas las clases todo fue subidón de adrenalina, en la hora de piscina se inició un pequeño campeonato de fútbol 3×3 a parte de los juegos que ya tienen lugar de por si durante los capamentos de verano.
Al finalizar y después de la merienda comenzó uno de los momentos más esperados por aquellos que se quedan tres semanas, la holi color festival, un espectáculo de color donde junto con las canciones más cañeras, los bailes más movidos y la energía que tienen los adolescentes se convirtió en una de las mejores de estos últimos años, ellos se lo pasaron genial y sus caras lo reflejaban.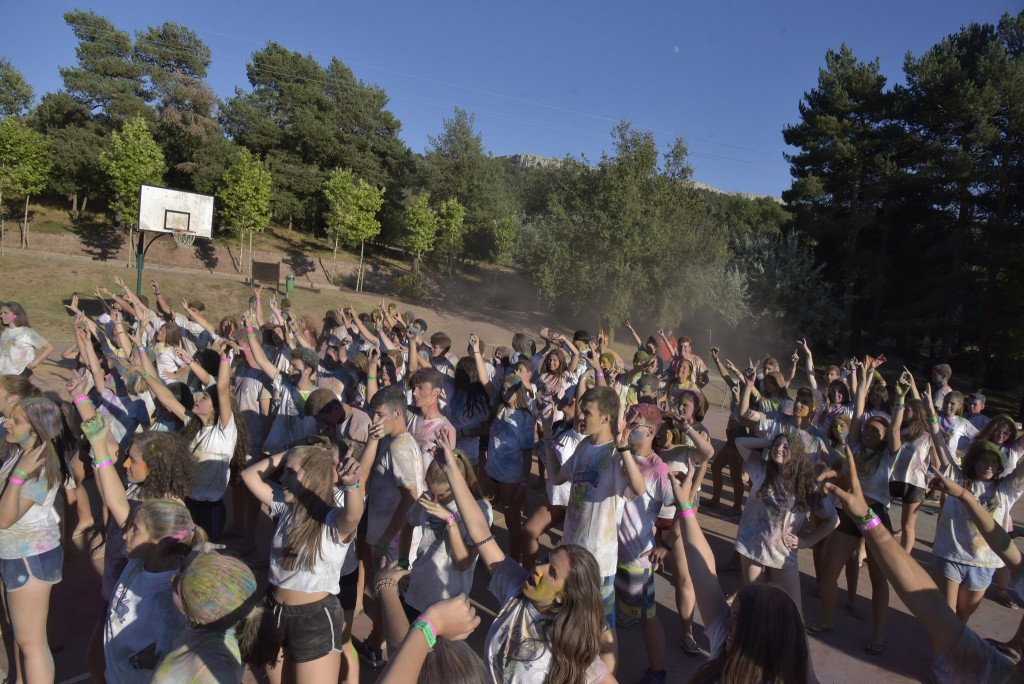 Y aun les quedaba el colofón, la fiesta de Tomorrowland!! Un festival de música electrónica donde hubo desde pulseras que brillaban en la oscuridad, bebidas para refrescarse, pantallas donde se iban proyectando fotos del día e incluso unos de nuestros alumnos estuvo como Dj invitado.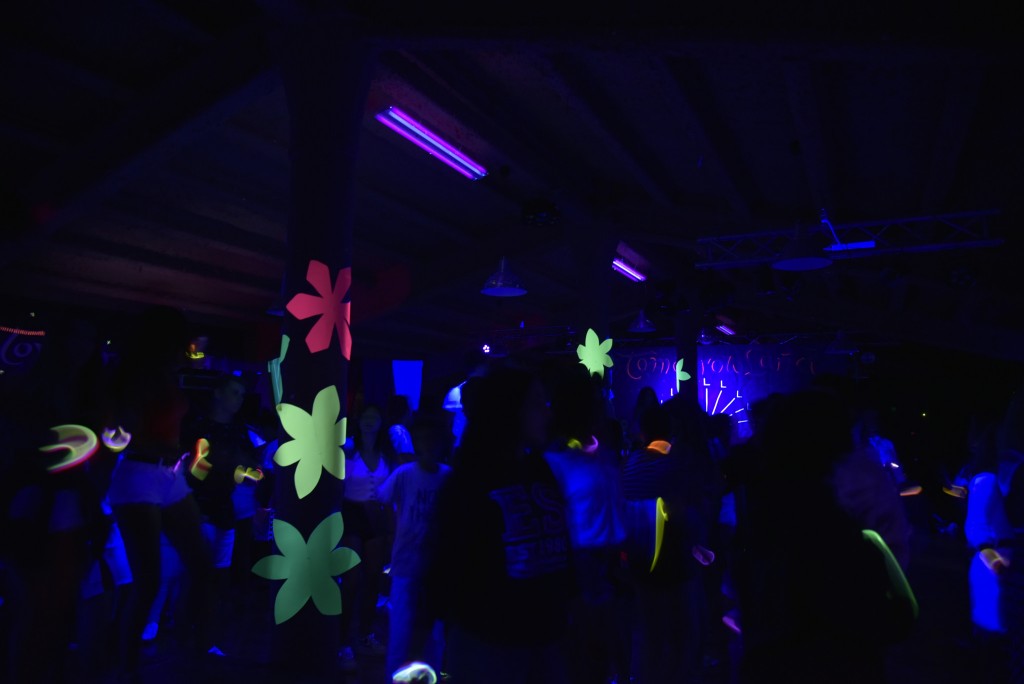 That's all folks ¡nos vemos mañana! Seguidnos en Facebook, Twitter e Instagram para ver las novedades del campamento y mirad las fotos a través del área de clientes!
#Froggy