Good morning parents!
Han dado comienzo las clases de inglés y los alumnos están listos para aprender al máximo y conocer a sus compañeros y teachers. Este año hay un gran nivel y empezamos las clases con muchísimas ganas! We are so proud of them:)
Hicimos una pequeña pausa después de clase en la que tuvieron la oportunidad de tomar algo de fruta en el bar para volver con más energía. Terminamos la mañana con más ejercicios de ingles y… lunch time!!
We had a delicious menú; macarroni della toscana with tomato and tuna, stuffed tenderloin and a dessert to choose!
After lunch was time for swimming pool and clubs. Los junior fueron los primeros en disfrutar de la piscina mientras los senior fueron a los clubs. Los clubs consisten en actividades como scape room, parachute and shelter challenge.
Para recargar las pilas, comimos un pequeño snack mientras otros aprovecharon para jugar los primeros partidos del World Championship. The lads are really motivated about these games. And later we just switched the turns.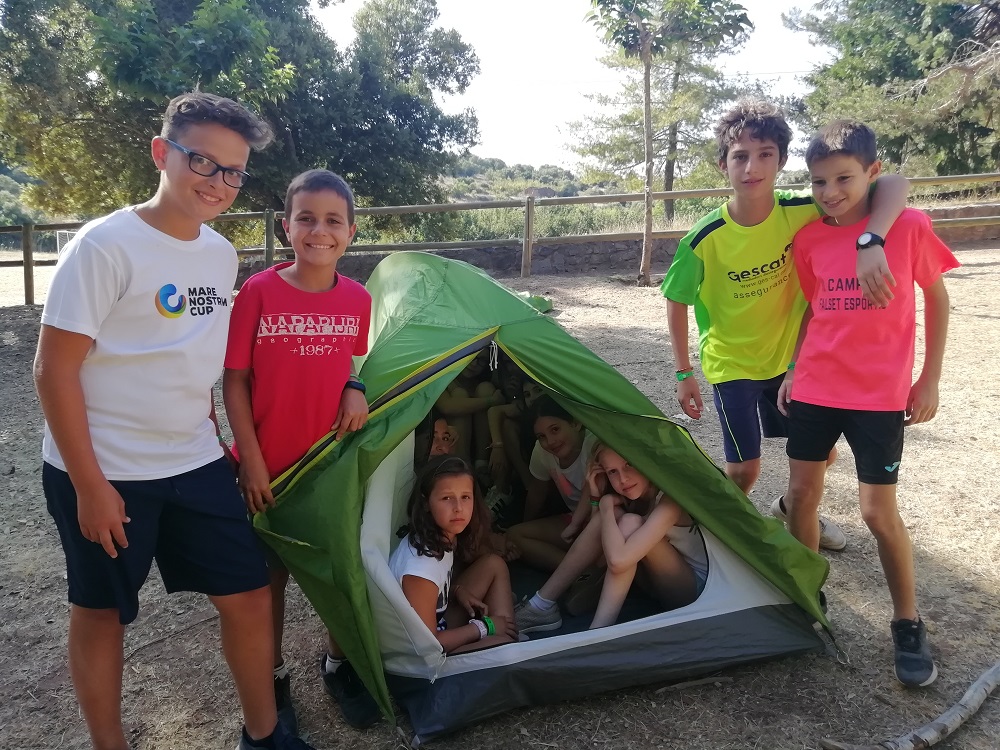 Al escuchar la canción de Feels like home, nos encontramos en el meeting point con nuestros equipos y escogimos a nuestros capitanes juniors y seniors. Also, we invented an anthem and we gave them their team shirts.
Antes de cenar pasamos por las duchas para prepararnos para la gran fiesta de la noche…The Olympics Night! Crema de calabaza y tortilla de patata fueron los platos escogidos para encarar con fuerzas las actividades de la noche. The Olympics Night started with an introduction of how the night was going to be. Respect, play as a team and have fun were the main statements! En cada pista había un juego cooperativo por el que todos los equipos pasarían a lo largo de la competición. They were so enthusiastic!!!

As they gave their best for the teams they were sooo tired that it wasn't difficult at all to ask them to go to bed. Descansamos para estar muy guapos y guapas porque al día siguiente es THE PHOTOS DAY!
Nos hemos levantado un poco más tarde y nos hemos puesto la camiseta oficial de English Summer para las fotos en grupo.
Breakfast time and direct to class!
Recordad que en estos campamentos de verano de inglés tenemos activas nuestras redes sociales así también como nuestra web www.englishsummer.com desde donde podéis acceder al Área de clientes para ver todas las fotos del turno!
We will explain you more tomorrow!
#Froggy