Good morning parents!
After the first class of the day we had our snack and did the English Challenge by teams. Después, volvimos a las clases con mucho entusiasmo y muchas ganas de seguir mejorando y progresando nuestro inglés.
Lunch time! We had an amazing meal all together. After, we had our teeth brushed and went directy to the class. Con muchas ganas de progresar nuestro inglés.
Now it is swimming pool time for the juniors. Nos hemos puesto el bañador y crema solar para irnos directamente a la piscina donde hemos realizado relevos por equipos para ganar puntos para los Olympics. En el mismo momento los seniors han disfrutado de una tarde llena de diferentes clubs donde han realizado juegos cooperativos con el equipo. They had a really good time!
And now they had a break!!! They ate some fruit and a snack. Después cambiamos las rotaciones de manera que los juniors realizaron los clubs y los seniors disfrutaron de las últimas horas de piscina.
And now… Olympics time! Todos los alumnos se dirigieron al meeting point para realizar las diferentes rotaciones. Each day they play a different sport such as football, basquetball, handball or volley where they compete with other teams. They enjoyed it a lot !

Shower time! Nos preparamos para a fiesta de la noche y seguidmente bajamos al comedor por turnos para cenar.
And after dinner… the party began! They have enjoyed a lot the Disco Party. Bailaron al ritmo de las canciones de Engish Summer y se lo pasaron genial! Also, we have a photocall were they took photos and some games outside.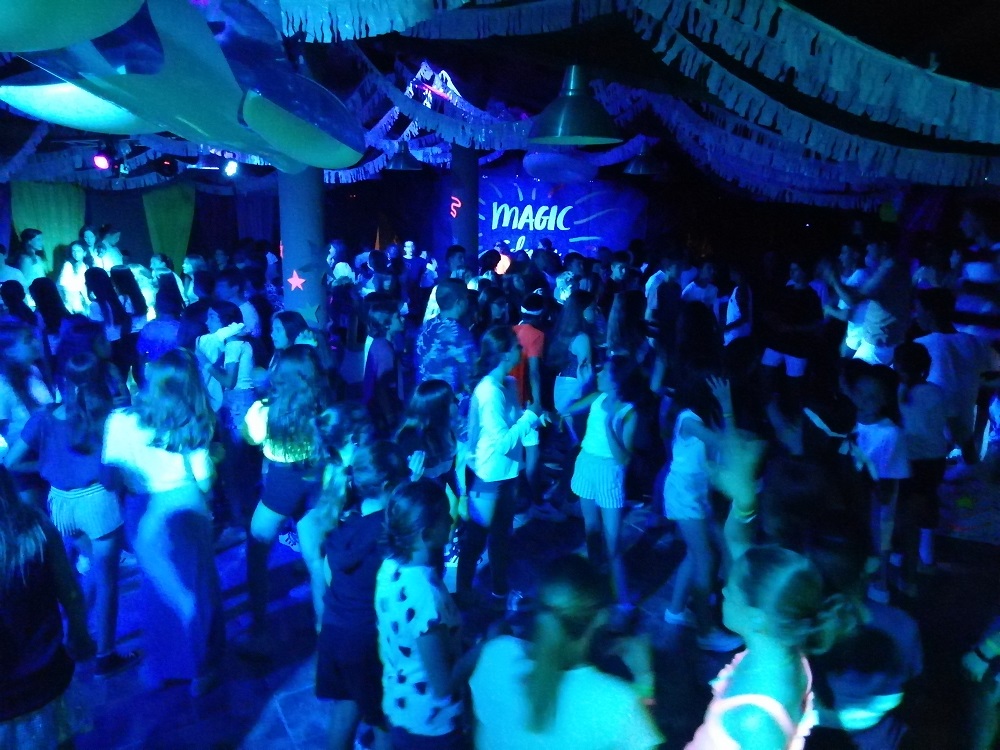 Después de darlo todo con los bailes nos fuimos a la cama. It is time to take a nap!
Nos hemos levantado y hemos ido al meeting point para distribuirnos en las diferentes zonas y realizar los froggy games. Then, he had breakfast and went to class.
No os olvidéis que podéis ver todas las fotos del turno a través de nuestra área de clientes.
See you tomorrow!
#froggy