Good morning parents!
Ayer en las clases de inglés del campamento tuvimos más English Challenges donde los capitanes de los equipos de los Olympics tienen que ir resolviendo algunos tests para conseguir más puntos para su equipo. We also reviewed a bit the material that is going to be in tomorrow's exam.

Llega el momento de clubs y piscina. Juniors first went to the swimming-pool while seniors did clubs. ¡Menuda sorpresa nos llevamos! FIESTA DE LA ESPUMA EN LA PISCINA. Tras merendar y llamar a los papás, seniors y juniors rotaron. Algunos de nosotros también fuimos al Paintball de Prades donde pasamos un rato con un tipo de actividades distintas. We were really excited about it!
Olympics time! We played and cheered up our team during the matches. Always taking into account that the most important thing are respect, fair play and having fun. Los olympics terminaron un poco antes para que tuviéramos más tiempo para prepararnos para la gran noche… Froggy Awards!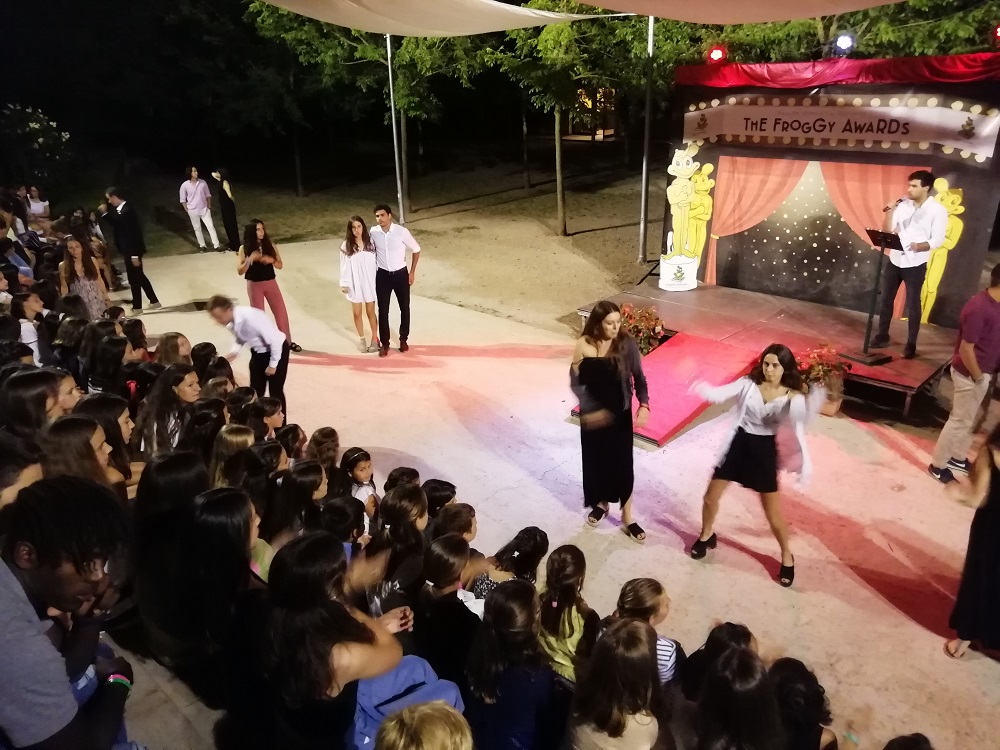 Nos reunimos en las gradas para dar comienzo a la noche con nuestras mejores galas. We started with some photos by groups and then we just went to the dinning room where we ate a delicious meal. Dimos comienzo a la entrega de los Awards y, como siempre, fue un éxito y nos lo pasamos en GRANDE!!!
Para terminar, bailamos todos juntos la canción del turno y nos fuimos a dormir. It was a really special night because the term comes to an end for some of us… We don't want to leave!
Esta mañana nos hemos despertado un poco cansados después de la noche tan emotiva de ayer y hemos bajado a desayunar. Después de lavarnos los dientes y dejar la habitación en condiciones hemos ido a las clases.
No os olvidéis que podéis seguirnos en Facebook, Twitter e Intagram y ver todas las fotos del turno a través del Área de clientes.
#Froggy