Good morning parents,
Suena por los altavoces I Love The Rain The Most de Joe Purdy, en los campamentos de inglés de English Summer S.A.
Hoy decidimos cambiar de planes, ya que el cansancio empieza a pasar factura, y decidimos no hacer froggygames para poder dormir media horita más. A las ocho y media nos despertamos y fuimos directos a desayunar. While eating, kids told us that they were excited about tonight's party: formal dress night. Es una de las últimas fiestas del turno, y eso se nota.
It's almost ten o'clock, kids have brushed their teeth and it's time to go to class. Today is the last day before the exam that will take place tomorrow afternoon. We're sure you guys are going to pass!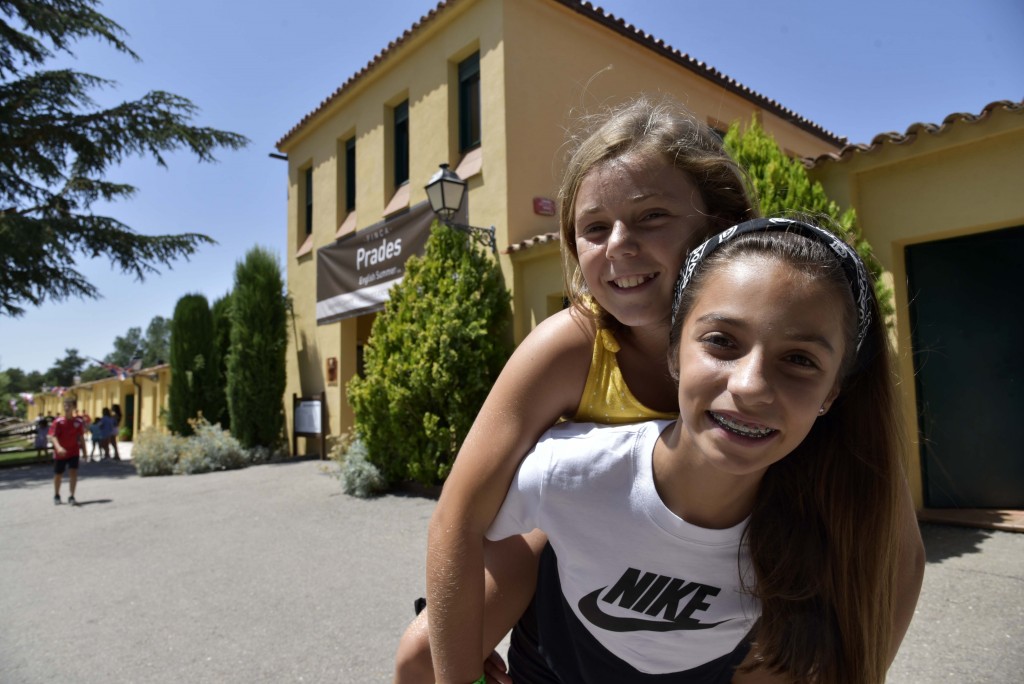 A media mañana, mientras tomábamos una pieza de fruta, aprovechamos para jugar los cuartos de final de los World Championships. Mañana es día de finales, y los nervios están a flor de piel. ¡Los partidos ganados dan puntos para los olympics!
Kids went back to class while monitors started preparing the dinning room for the special dinner of that night before going to lunch. 
And so it's lunch time! En el comedor nos esperaba una riquísima cheakpeas salad, stew and watermelon. 
Kids went back to class: this was the last afternoon class students would do, and they were excited about it. 
Algunos niños pasaron la tarde en Prades Aventura, donde fueron a jugar a Paintball. Nos preparamos para la tercera y cuarta rotación de los olympics. Los niños van rotando por los diferentes deportes y compiten contra todos los equipos. Hoy el tiempo de deporte era más corto, ya que decidimos hacer clubs y olimpics durante menos tiempo para así tener más tiempo de ducha.
Con nuestras mejores galas y embadurnados de colonia bajamos al comedor, donde vamos entrando por grupo de monitor. Nos hacemos la foto grupal y nos sentamos en nuestras mesas. Aquellas parejas que lo quisiesen y lo eligieran podían hacerse una foto íntima. ¡Toma castaña!  After the traditional toast, we start the dinner. This year the menu is different: we have a healthier menu, based on tapas.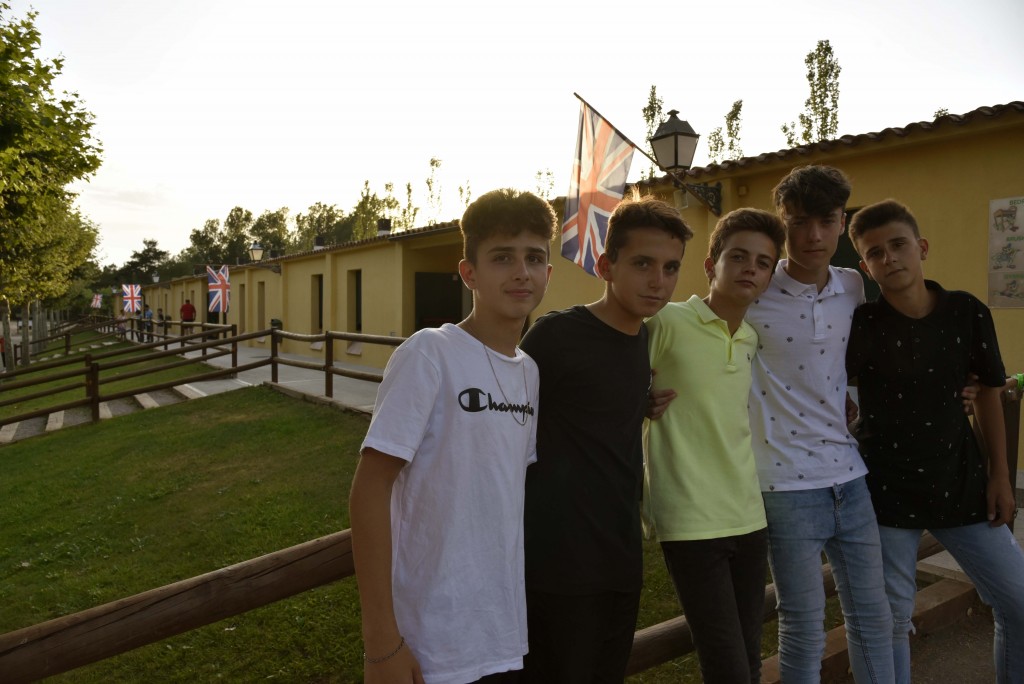 After dinner, we start the award ceremony outside the dinning room. Those kids that stood out among the others in some aspect were nominated. But only one can be the winner. And the Froggyaward goes to…
Como en toda ceremonia, hubo un rato final de discoteca outdoor, donde los niños bailaron y disfrutaron de esta noche al ritmo de las canciones del turno sin bajarse de la tarima ni un solo segundo.
And it was time to go bed! After changing the suit for the pyjamas and listening to some lullabies, we went to sleep. Good night!
Chicas, chicos, el turno para algunos se acaba. For real and still. Dos semanas (o una) llenas de abrazos, amor, cariño, compañerismo y muchas experiencias vividas. Queda un último día antes de despedirnos, así que vamos a acabar por todo lo alto.
Seguidnos en Facebook, Twitter e Instagram y sentid la magia del campamento a través de las fotos que colgamos en el área de clientes
See you soon!
#Froggy