Hello, hello, dadies and mamies!
As you know yesterday your lovely kids travelled around the world in Port Aventura, or refresh themselves in Costa Caribe, or stayed at the house enjoying some activities that had been prepared for them. The day was just perfect! In Port Aventura the little ones had fun in Sesamo Aventura, as well as others such as The Carousel. Meanwhile the older children went to the strong rides such a Shambala, Dragon khan, Fourious Baco. We all met up and went for lunch at La Cantina, a Mexican restaurant where students could enjoy a vibrant show while munching fiery food! Afterwards the younger students went to a music show called 'the celebration' which was great although some of the more tired of us made the most of the dark room to catch forty winks.
Later on we caught a second wind and re-energised we hit the rides. We spent a fun packed afternoon making memories with our friends.
---
Buenas, buenas, papás y mamás!
Como bien sabéis ayer vuestros queridísimos hijos viajaron por todo el mundo, en Port Aventura, o bien se refrescaron a lo grande en Costa Caribe, o bien se quedaron en la casa para disfrutar de divertidas actividades! En cualquier caso madrugar valió la pena! El día fue simplemente perfecto! En Port Aventura los más pequeños se divirtieron en el Sésamo Aventura y otras atracciones como el Carrusel del Far West. Al mismo tiempo los otros niños volaban en otras atracciones, algunas mucho más aterradoras como el Dragon khan, Shambala and Furius Baco. Todos quedamos en la  Cantina de Méjico para comer un sabroso menú mejicano mientras disfrutamos de un divertido show. Después de comer , los monitores llevaron a los más pequeños a un espectáculo musical llamado 'The Celebration', aunque algunos cayeron rendidos y prefirieron hacer una siesta.
Por la tarde todos nos reactivamos dispuestos a petarlo en todas las atracciones, haciendo de este día una jornada inolvidable con nuestros amigos y amigas.
---
Привет-привет, папочки и мамочки!
Как вы знаете вчера ваши замечательные дети путешествовали по всему миру в Порт Авентура или освежались и отдыхали в Коста Карибэ. Или может они остались в доме и игрались вместе с другими детьми.
День был самым лучшим! В Порт Авентура маленькие дети веселились в Сезамо Авентура, также на других атракционах как Карусель. В это время другие дети катались на большее крутых атракционах как Шамбала, Драгон Хан и Яростный Бако. Позже мы все встретились и пошли на обед в Ла Кантина, мексиканский ресторан где студенты смогли увидеть яркое шоу за вкусной едой! Позже, маленькие дети погшли посмотреть на музыкальное шоу Торжество. Другие, кто устал, увлеклись ловлей 40 огней в темной комнате.
Позже у нас открылось второе дыхание и зарядившись энергией мы снова пошли на горки. Мы провели отличный день, делая воспоминания с друзьями.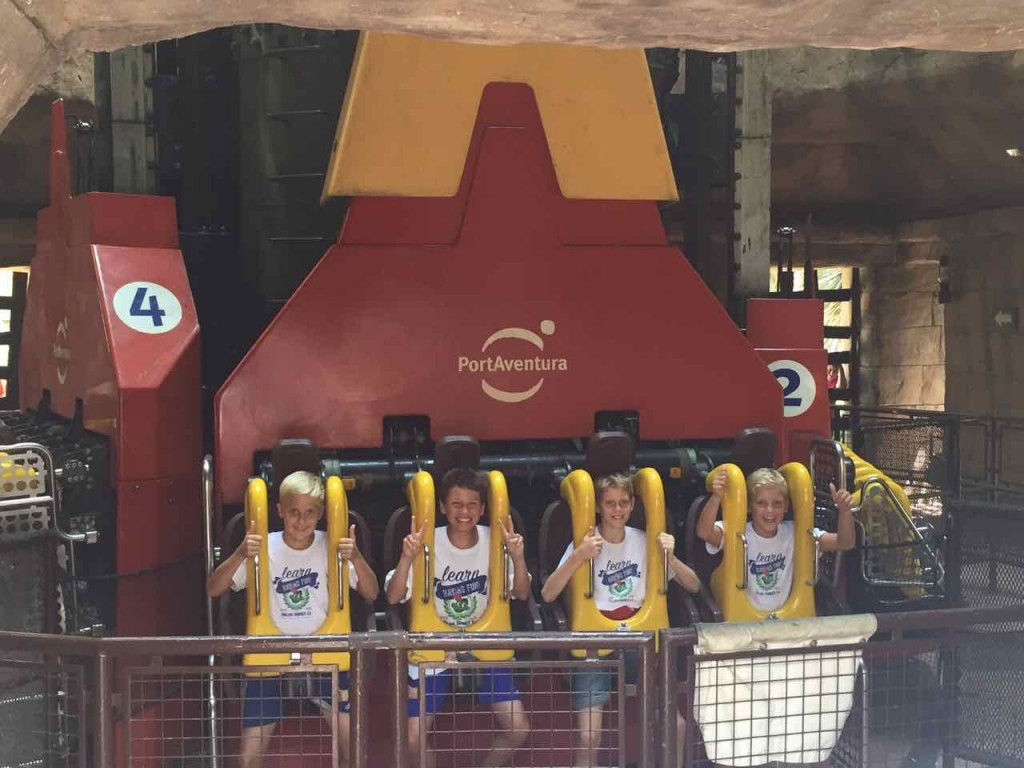 In Costa Caribe the children enjoyed at all the water rides, laughing, and enjoying all kind of waterslides. The younger ones played at the waving pool, and had been relaxing in the lazy river. The more brave student had ridden to highest waterslide on Europe.
---
En Costa Caribe los niños disfrutaron de todos y cada uno de los toboganes de agua. Los más pequeños jugaron en la piscina de olas y se dieron una relajada vuelta en el Lazy River. Sólo los alumno mayores más atrevidas se tiraron del tobogán más alto de Europa.
---
В Коста Карибэ дети наслаждались водными горками, смеялись и катались на различных водных аттракционах. Малыши играли в бассейне с волнами и отдыхали в медленной речке. Более храбрые студденты катались на самой высокой горке в Европе.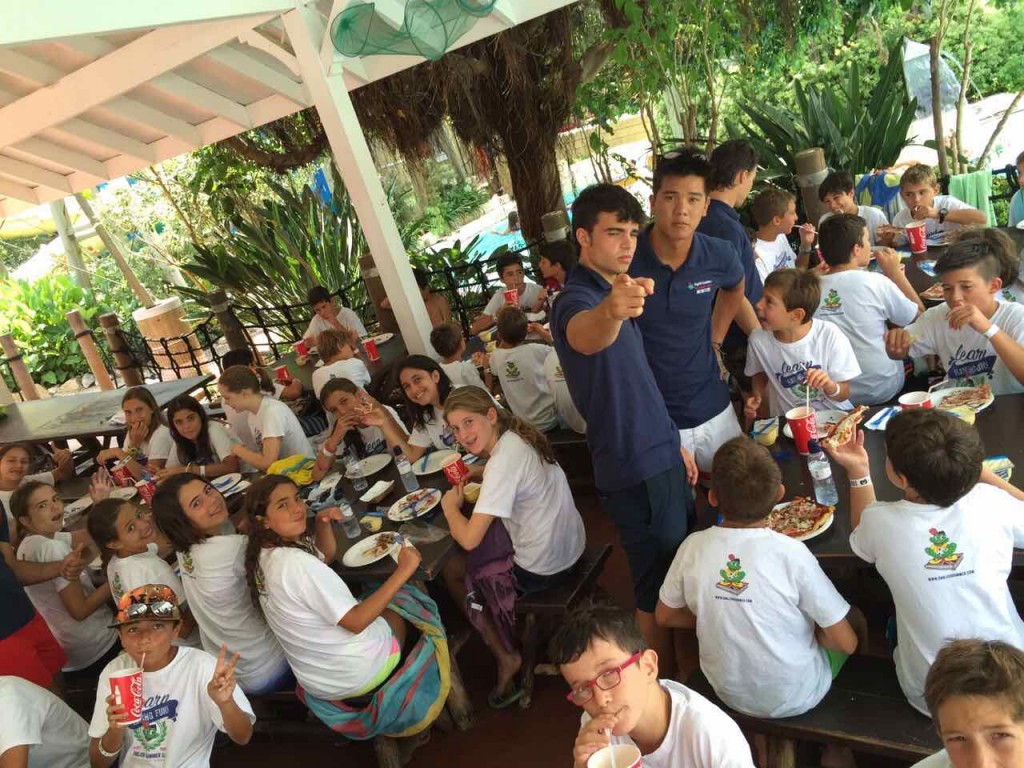 But diversion is endless. At Tamarit's house a big group of children did a lot of activities, such as painting, karts, watching movies and swimming in the pool! What a relaxing day!
---
Pero la diversión es infinita: Un gran grupo de niños, se quedó en la casa e hicieron muchas actividades como karts, dibujar carteles, mirar películas, y bañarse en la piscina.
---
Веселье бесконечно. В Тамарите большая группа детей занималась различными играми, как рисование, карты. Они смотрели кино и плавали в бассейне. Какой расслабляющий день!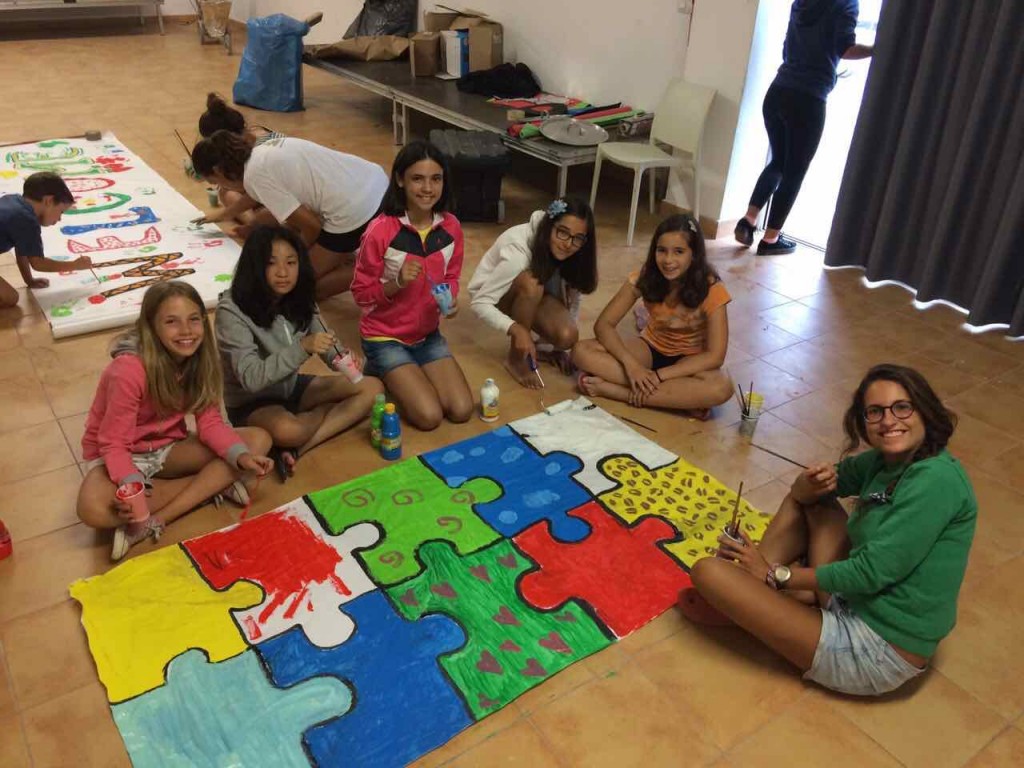 Having had a great activity rich day we returned to the house and had a snack before heading up to bed, what a wonderful day its been, bring on tomorrow!
---
Habiendo tenido un espectacular día de magia y diversión volvimos a la casa y tomamos un snack antes de ir a la cama. El día ha pasado volando, y lamentablemente ha llegado a su fin. Pero es lo que dicen, que lo Bueno si breve, dos veces Bueno. ¡Hasta mañana!
---
После такого дня, полного событий, мы вернулись в дом и перекусили перед тем как пойти спать. Какой прекрасный день! До завтра!