*Russian translation will be uploaded as soon as possible
Yesterday was an exciting day all around, with huge anticipation for one of the biggest night´s here in Tamarit, ´Oscar´s night!´  The day started as ever, with hard work from all the kids in their English classes with a much enjoyed rotation of games for the English activity. The children played different English games such as hangman and squeak piggy squeak in order to win points for their Olympic teams.
---
Ayer fue el día más emocionante para muchos de vuestros hijos, con la anticipación de una de las fiestas más increíbles de Tamatit: 'Oscars's night'! El día empezó como nunca, los chicos y chicas dándolo todo en las clases de gramática y disfrutando de una rotación de juegos en la actividad de inglés de la tarde: Hangman & squeak piggy squeak. Bien hecho chicos. ¡Espero que consiguierais muchos puntos para vuestros equipos!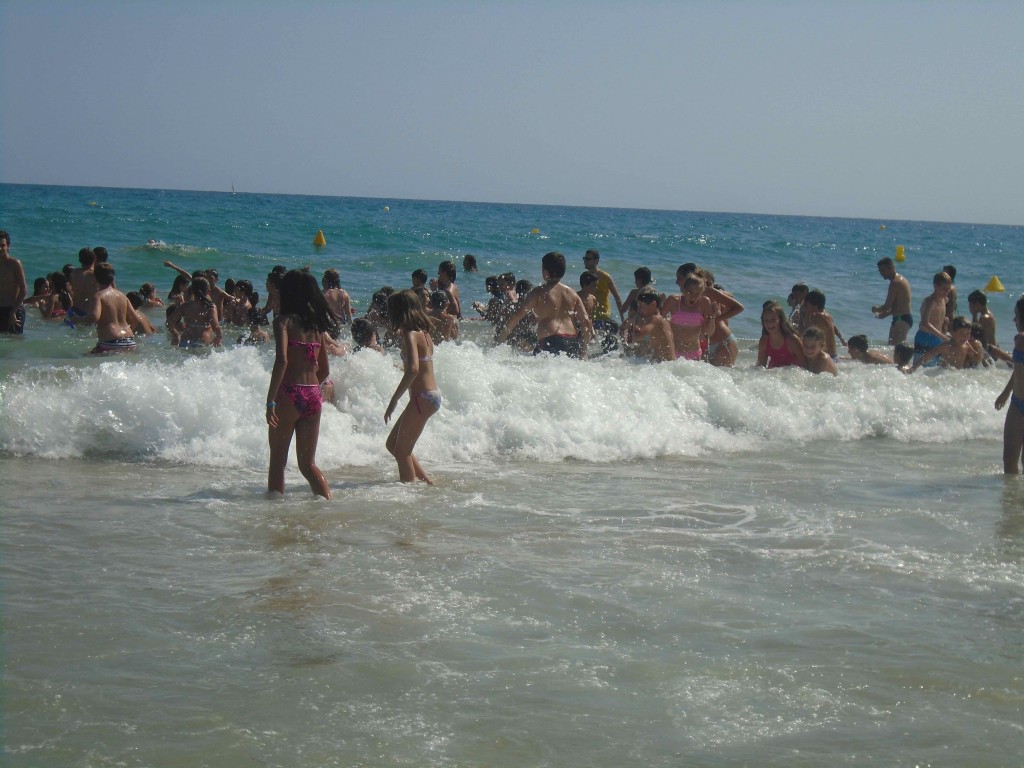 It was then time to head down to the beach where everyone played in the sand and sea and arrived back happy, if slightly sandy! Off to the Olympic games and the effort that is being put in by everyone is now becoming clear as we near the end of term- with such close results, there is a tangible excitement in the air! However, the big event of the day was, without a doubt the incredible Oscars night. Everyone looked wonderful as they dressed up in their best clothes for the award ceremony. The couples were clapped down the red carpet one by one to their photo call before enjoying a delicious meal prepared by our very own Tamarit chefs. The awards were presented by both monitors and teachers in true Oscars style and then it was time for a quick dance before heading off to bed- What a day!!! 
---
Por la tarde, los alumnos se pusieron contentos el traje de baño para ir a la playa. Ayer las olas eran gigantes, los alumnos más  mayores disfrutaron del ajetreado mar, mientras los más pequeños se refrescaban en la orilla. Un día más tubo lugar una rotación de Olympics, el turno se esta acabando por lo que se respiran los nervios y la emoción en el aire. De todas formas, el gran acontecimiento del día fue, sin lugar a dudas, la increíble noche de los Oscars. Todos los niños, monitores, teachers y directores estaban radiantes, vistiendo sus mejores ropas en honor a la ceremonia. Las parejas fueron aplaudidas a lo largo de la alfombra roja hasta el photo call. A continuación, los monitores y teachers sirvieron a los alumnos un fabuloso y elegante menú de gala, preparado exclusivamente por los chefs de Tamarit. Después de la cena, se abrió paso a la entrega de oscars: Muchos nominados, pero sólo un ganador. ¡Felicidades! Para terminar la noche, se bailaron eufóricamente algunos bailes, mientras los más pequeños caían rendidos. ¡Buenas noches!