Love, Love, more love, and friends. Yesterday was the last day in the camp. Unfortunately term is over, but the luggage is bigger than when we came: Full of new experiences, memories, English knowledge and friends. At night, after watching an emotive summary of photos video, most of the kids broke into tears because it is the last time in 3T for the older ones. But don't be sad babies, the most important thing is the fact we have been part of something magic no one outside can understand. You are incredible! I say good bye to all families and specially to the boys and girls than have made this term unforgettable.
Thank you and congrats for your kids, because due to them English Summer is the best camp in the world!
---
Love, love, más love y amigos. Ayer fue el último día en Tamarit. Desgraciadamente, el turno ha terminado, pero el equipaje que nos llevamos a casa es mucho mayor del que trajimos: Nuevas experiencias, recuerdos… inglés y amigos. Por la noche, después de ver un emotivo video con algunos de los mejores momentos del turno, todos los alumnos se despidieron y derramaron alguna lágrima… Sobretodo los más mayores, pues el año que viene ya no podrán volver con nosotros. Al menos no en el 3T. Pero no estéis tristes babies, lo más importante es el hecho de que hemos sido parte de algo muy grande y muy mágico. ¡Soys increíbles!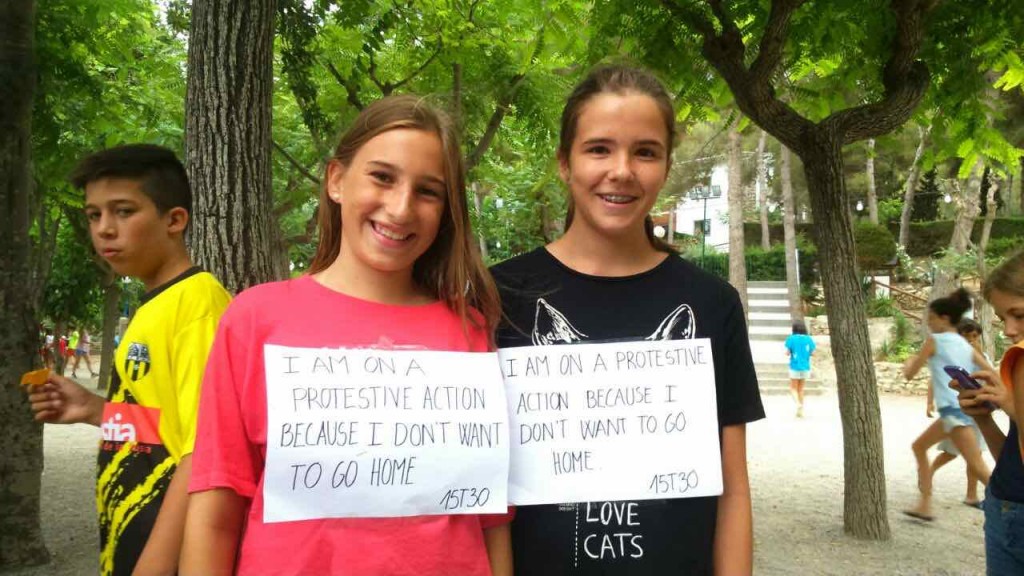 Finalmente, voy a despedirme. Deciros, papás y mamás, que ha sido un turno fantástico; un placer compartir estos 15 días con vuestros hijos. De parte de todos los monitores, quiero comunicaros que tenéis unos hijos maravillosos; Ellos hacen de English Summer el major campamento de ingles del mundo.
¡Hasta pronto!